The n-Word Project Discussed – Journalism Day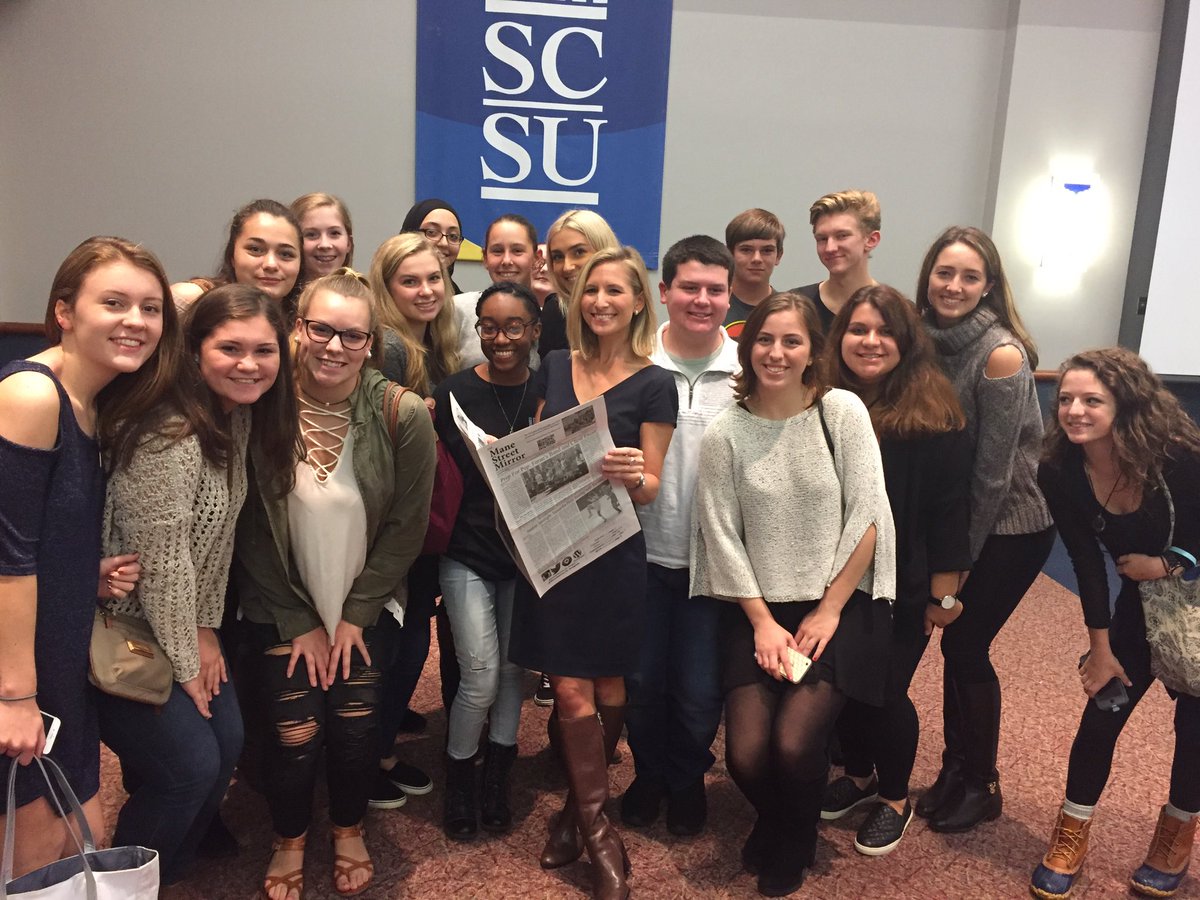 Foran High School Journalism students gathered around key speaker, Jenn Bernstein. Photo courtesy of Lisa Farrell on October 21, 2016.
Kyra Angileri
Staff Writer
Over 400 students, including Foran, gathered at Southern Connecticut State University to participate in High School Journalism Day. On October 21, 2016 Southern hosted its 33rd annual High School Journalism Day to facilitate workshops, key speakers, and SCSU professors showing students about media tools, racially sensitive topic, school press freedom, etc.
Students poured into the small conference room lit up by the projector as Frank Harris III, SCSU Professor of Journalism, sets up for his presentation. The n-Word Project, inspired by his Race & News class, collected stories from a variety of people relating to their experiences and interactions with the word.
Kyle Cohen, a senior and an editor for the Foran High's Journalism class says, "I chose this particular workshop because I see a huge issue with racism and discrimination every day." The n-Word project included personal experiences Harris faced with racism and being called the n-word. Kyle Cohen says, "I learned that racism is still a huge point in journalism and that a lot of papers don't handle censorship of the n-word correctly." Harris taught that the n-word should only be used in journalism if reporters are quoting a source correctly, that it should not be censored because readers deserve the most correct form of the quote. Juliana Tuozzola, also a senior as well as a two year returning Journalism student says, "Personally, I do not have a special tie to this word, but I do have a strong opinion and dislike for this word, which I find demeaning. The n-Word Project was extremely intriguing and interesting because it is shining a light on a derogatory word, which people use. I found Professor Harris to be an incredible man and teacher, who brought forth an important topic and perspective." Harris displayed his documentary, gave his honest opinion, and educated students on the importance of race in journalism.
Leave a Comment