Is Your Top School Worth More Than You Can Actually Pay?
Hang on for a minute...we're trying to find some more stories you might like.
Kyle Cohen
Editorial Editor
Many students these days are caught up in the beautiful campuses of the colleges that have price tags through the roof. Now one may argue that receiving the best and most desirable college experience (if that is what one would choose) is crucial to their college success, but if your major is something universal like nursing, is it worth it to splurge on a private school with a $60,000 yearly tuition?
In Connecticut, our state schools prove to come out on top, with Southern Connecticut State University having one of the top nursing and education colleges within. And although attending a university close to home isn't everyone's top choice now, it very well could be. Senior Hannah Pouliot, who will start nursing school next year at The University of Connecticut, commented, "UCONN has my heart. Thankfully, it was my top choice and is a public school making it nice that I won't have much debt after I graduate."
It is true that it may be smart to "settle" in a way if the obviously less expensive public universities, however Hannah believes it may work out if you follow the latter. She continues, "If you have a secure and financially stable job coming out of your education no matter what, going where you truly want and getting a universal degree may be worth it."
Many people are going for much more specialized degrees such as public relations or "PR," like Foran alum Hanna Birenbaum, a student at Pace University, a private school in New York City. Hanna told Mane St. Mirror, "I am very glad I went to a private school for my specific major because it's hard to find a good school with a very good program." She continues, "
But that isn't always the case. There are definitely amazing public universities like the Fashion Institute of Technology that offer amazing programs like mine for much cheaper. It isn't ALWAYS a compromise or settlement!"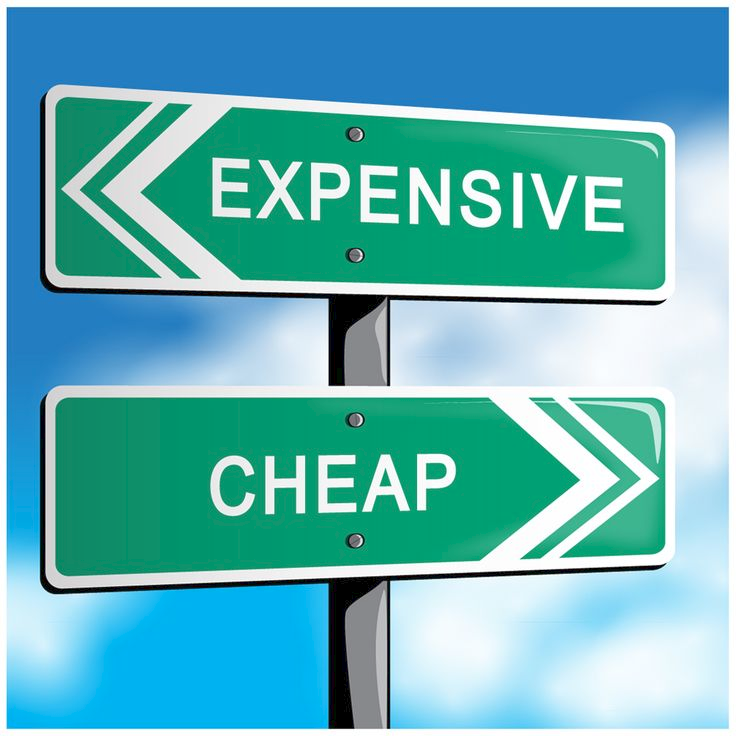 Sign depicting the choice of expensive and inexpensive choices. Photo courtesy Pinterest.