Strumming up Strings
Hang on for a minute...we're trying to find some more stories you might like.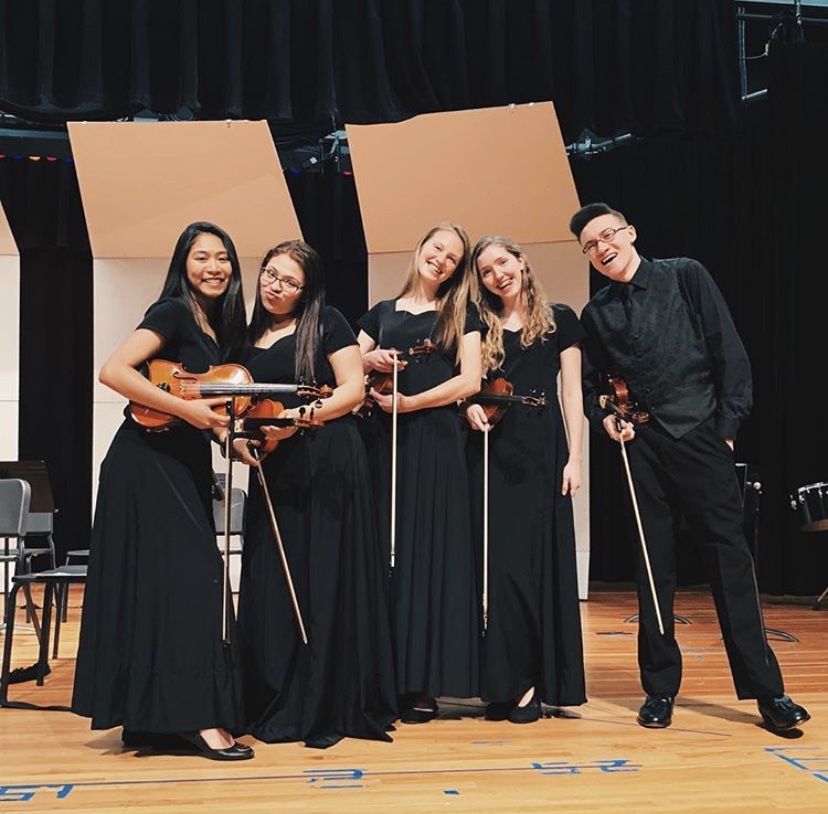 Juanito Briones
Staff Writer
If one were to walk along the first floor during 8th period on any given day, chances are you can hear the Foran Orchestra. Amidst the many clubs, sports, and electives at Foran, the school orchestra is a hidden wonder in the busy world of extra curriculars.
The Foran Orchestra does several concerts each and year in the fall, winter, and spring, along with competing in competitions out of state. Placing in good standings in their competitions requires tons of hard work and dedication.
Senior, Janella Briones, explains, "Every eighth period we have lots of fun, but we also have a lot of work to be done. Even though it doesn't seem like work." Janella has been playing the violin since the fourth grade, even though this has helped her tremendously she doesn't just accredit her success to it. "I've been doing it for many years but anyone who has the goal or will to learn will do great."
Sophomore, Kathleen Chang, feels a similar sentiment to her peer "I joined the school orchestra a little later than most people, but this hasn't hindered me one bit."
With students coming back year after year, it's obvious that the program intrigues young artists to further their craft. This year, 29 students were enrolled in Strings, a number that has risen each year. Senior, Tiffany Laura, credits her time in orchestra for letting her express herself in different ways she couldn't before, "Strings gave me a new outlet for myself and it's a really great way to express yourself through music." A constant thing that orchestra musicians constantly bring up while talking about the class is how much fun it is.
Kathleen Chang enjoys the strings period, "It's such a fun change of pace to your day. Instead of a traditional classroom we come to the auditorium and play all together having fun and sharing music."
Since its foundation a few years back the program has been steadily increasing in numbers. But always looking for new members, the program accepts everyone willing to play. Janella states, "I've been doing it for four years and I haven't regretted it once. The concerts and friendships you make are very rewarding and anyone should consider joining."
The Orchestra program has been at Foran High School for approximately five years, and is run by orchestra director Mr. Steven Juhasz. Mr. Juhasz teaches at many different school in the Milford District but feels something different about teaching at Foran, "I teach at different schools like Mathewson and Harborside so i'm always moving, so coming to the high school is a great way to end my day." Mr. Juhasz feels very strongly about his high school orchestra students, " The students give incredible effort and hard work, they're what really makes the program thrive."