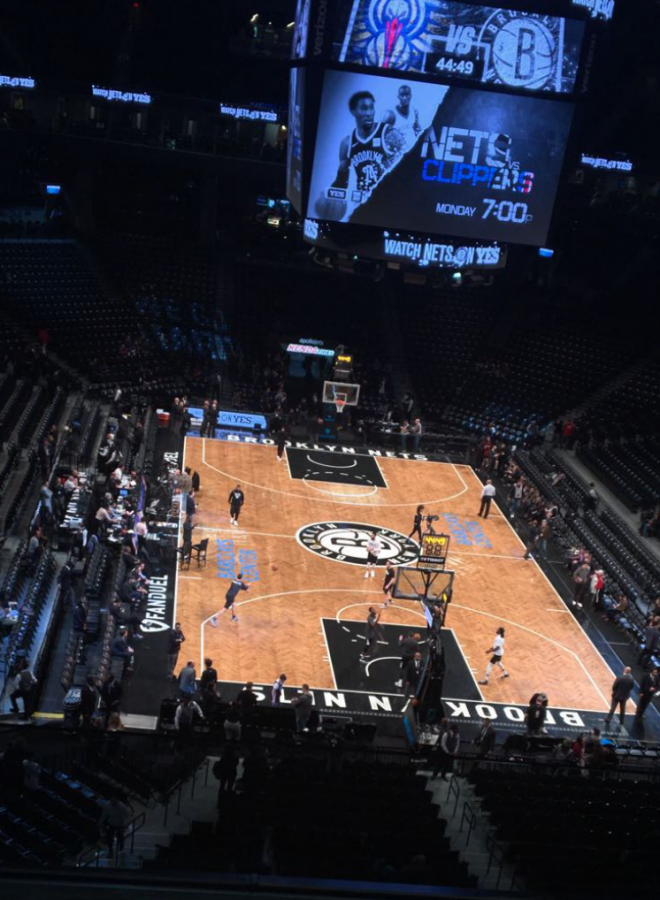 November 18 was an exciting night for basketball fans all over the country, and the NBA draft did not disappoint. Each year, the 30 teams in the NBA get two picks in total, one per round. This creates a total of 60 picks, split between two rounds. The top three picks in the draft are usually the most watched and most anticipated players to do well.
     Usually at the draft, the players are in the ESPN building as they get called up to the stage to meet the commissioner of the league while photos are taken. But this year was different due to the pandemic, as all the players remained home with their families. 
     This year the first pick of the 2020 NBA draft was a 19-year-old out of Georgia named Anthony Edwards, who was selected by the Minnesota Timberwolves. According to the official NBA website, Edwards' career accomplishments show that he was a finalist for the 2019-20 Jerry West Award, an award recognizing the nation's top shooting guard. Also, he was voted 2019-20 SEC Freshman of the Year by league's coaches, as well as SEC Newcomer of the Year by the Associated Press, 2019-20 All-SEC Second Team selection, and 2018-19 All-America First Team selection by USA Today. With all these insane accolades, Edwards is destined to do well in the upcoming season. 
     The second pick in the draft came from the Golden State Warriors as they picked 19-year-old James Wiseman from the University of Memphis. In an article posted on Blue Man Hoops titled, Warriors: James Wiseman poised to be all-time great Rookie by Tony Pesta states, "James Wiseman is joining a title-contending team straight from the jump – ready to play a vital role for the Golden State Warriors as their most dominant paint presence. If he capitalizes on the abundance of paths to success, Wiseman can have an all-time great rookie season." Especially considering the team Wiseman joined, they have great potential to do very well and win games. 
     The Charlotte Hornets selected LaMelo Ball as the third pick of the 2020 NBA Draft. Ball has become a fan favorite, with both of his older brothers being in the NBA. 
     Foran student Ryan French says, "Ball was my favorite pick; I have watched him from high school to now. He's an exciting player to watch and he can shoot the ball from anywhere on the court." Ball also has an interesting story in which he left high school to attend a basketball league his father started. He played in that league with a team called the Los Angeles Ballers for a while until he left to finish high school at Chino Hill in california, Ball never attending college. 
     It's going to be interesting to see how all of these players do at the professional level. Many people have high hopes for them, but they may be overrated.