Sports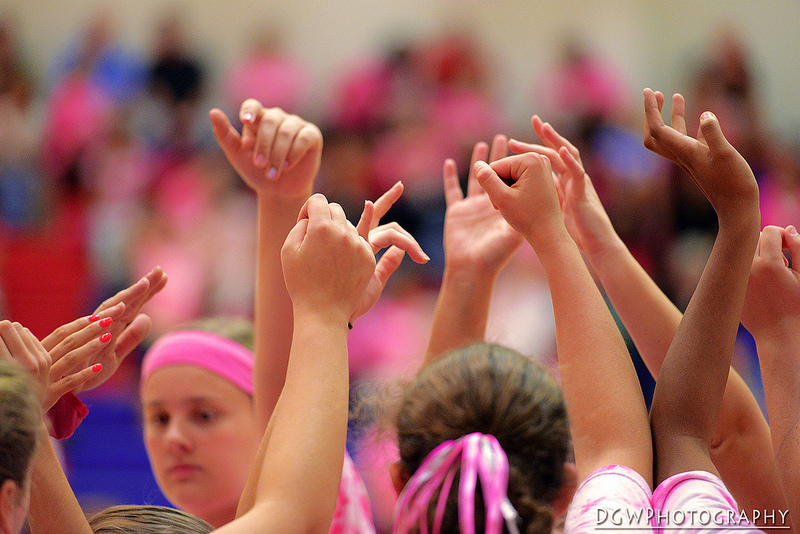 Madeline Mitchell
Staff Writer 
Joseph A. Foran Girls Volleyball Team is raising awareness about Alzheimer's disease and will be collecting donations at their game against Lauralton Hall on Thursday, October 13.   
Every year the volleyball team chooses a cause to raise money for and then donates the funds to charity. Usually sticking with the Dig Pink organization, they decided to switch things up this year. "Team members have relatives who are dealing with Alzheimer's," said senior captain, Lauren Notholt.
The big game is not against the usual school rival Jonathan Law, but instead will be against Lauralton Hall. Junior Samantha Pierpont said, "I'm feeling excited for the game because it's for a good cause. I hope we raise a lot of money to benefit those with Alzheimer's." Pierpont later mentions how proud she is of the team's accomplishments over the fundraising. The funds are most likely to go to the Connecticut Alzheimer's Association or the Pat Summitt Foundation.
Head coach Julie Johnson adds, "Part of my job is teaching them to be a good citizen and think about people other than themselves." Johnson is definitely doing an exceptional job at that. Since 2009 more than $4,000 have been raised through the volleyball team. By selling t-shirts, collecting donations, and having a bake sale, volleyball is always able to give back to the community. Anyone is welcome to donate or buy a shirt in support of this cause. Stop by Foran's gymnasium in two weeks to help the volleyball team win on and off of the court!       
Khadija Ashfaq
Editor
Student Government Hosts Mr. Foran Pageant
This year Student Government will be hosting a Mr. Foran Pageant. As of now the date for the pageant has been set for Friday April 15 after school. Although it's been a couple of years since the last attempt, this year the members of the Student Government club  are both excited and determined to host this pageant. There are nine brave contestants to sign up for the pageant, which will be Hollywood themed for the night. The nine contestants who will be participating in the pageant are Ethan Kanlong, RJ Balado, Nick Dana, Rob Ramono, Patrick Grinder, Victor Rosado, Jubilee Witte, Joel Kozak, and Devon Verma, The contestants will also be participating in three categories; formal wear, which will consist of a question and answer portion, talent, and swimwear. Student Government is working hard to make this event one that is enjoyable for both the contestants as well as the people who will come to watch. Mackenzie Coughlin, a member of Student Government, said "The Mr. Foran Pageant is a fun and creative way to drive school spirit. "
There have also been rumors that there will be a group dance that the contestants will perform similar to the one in the movie Miss. Congeniality without the Statue of Liberty costumes and the undercover FBI agent. As far as the prize goes, the winner, who will be named Mr. Foran, will receive a sash as well as a gold cape. Besides the sash and cape, there will also be a $100 cash prize for the first place winner. Let's see who will be this year's Mr. Foran. Student Government is currently selling tickets during all three lunch waves for $8.
---
Shannon Flynn
Staff Writer
Continuing Coach Walker's Legacy; Students Play On
This month Foran put on its second after school Badminton tournament in our gymnasium on behalf on the Kenny Walker Scholarship. Students signed up in groups of two with a partner of their choice and for five dollars each and then they were in. The tournament was run by gym teachers Mrs. Ganun, Mr. Jambor, and Mr. Bevino with help from the Key Club and National Honor Society who also helped out outside the gym by running a snack stand with baked goods and drinks for the competition and the people watching.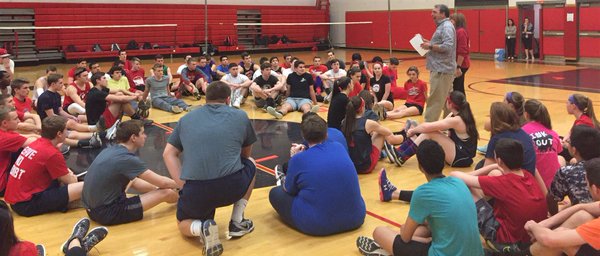 The tournament was a fun way to compete with classmates as well as Foran's teachers and administrators but was also done for a good cause, The Kenny Walker Scholarship. The money that students paid in order to be in the tournament went towards that scholarship fund which came up to a total of 520 dollars for the 44 teams that entered. All the money will go towards the scholarship that with certain criteria is given to a senior further in the year.
Through the event teams played each other in different rounds to narrow down the competition through eliminations that slowly sent the crowds home. Teammates also had the choice of what uniform they would come to compete in. For some it was matching shirts and shorts or for others outfits were matching and planned out to a T from head to toe. Sophomores Hayley Byers and Cassie Bennett lasted two rounds in the tournament and enjoyed playing and watching. Bennett said, "Even though in the two rounds we played we only had one game we still had a great time. It was also really fun watching Mr. Kochiss and Mr. Foti play together in their matching outfits that they had on."  Later during the final rounds the crowd was narrowed down until only the winners were left, seniors Patrick LaPenna and Jacob Lambert.
Mrs. Ganun said she was happy with the results of the tournament as well as the kids who were in it and helped. She was also pleased with the appearance of administrators Mr. Brennan and Mr. Zywocinski who competed in the event. Everyone involved either helping or playing would agree that idea and execution was a total success. Also something Foran can hopefully look forward to in the future in the coming years which according to Mrs. Ganun could be a strong possibility and f so she would want to make it, in her words, "bigger and better."
---
Shea Phelan
Staff Writer
Boy's Swimming Laps All Expectations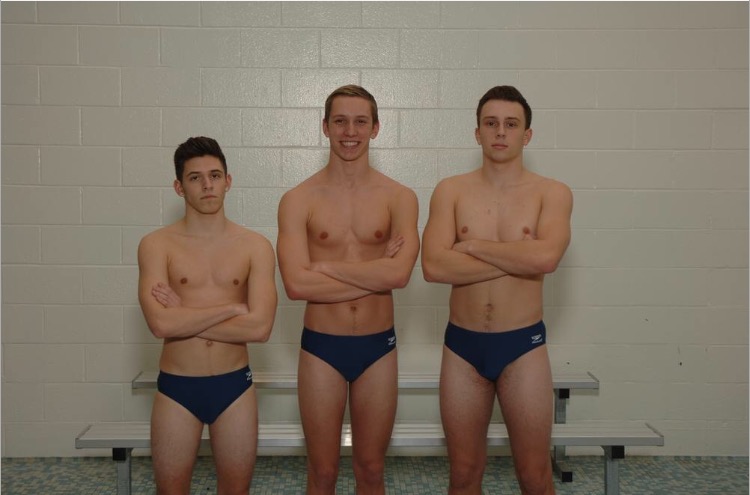 With just a few weeks shy of the end of the season, the boys swim team has had a productive and goal setting 2016 year. With a current record of seven wins and five losses, the lions are expected to have an excellent post season later this month. Post season consists of swim meets such SCC trials, SCC finals, state trials, state finals, and state opens.
Back in the fall during the girls' season, Hannah Buckley, Ava Corsi, Sarah Fitzgerald, and Erica Hanson made it to state opens coming in 24th out of 24th for the 200 freestyle relay. These girls also broke the school record for that relay and always went all state earning their names in the record book. The boys also hope to shatter a few school records as well.
Conor Quinn, a senior, is captain of the 2015-16 boys season. He has been swimming for Mrs. Skuches since he was a freshman and has been swimming since he was younger. When asked what goals he has set for himself and for the team this year, he said, "I would love to break one of the school's records. A goal for the team is to get as many people to states as we can. We have not met any of these goals but there's still time to achieve them." With as many years as Quinn has under his belt, he and the rest of the team are confident in achieving these goals since they have had in the beginning of the season. Both he and his teammates are excited to see what the table brings to them for the end of an exciting season.
Coach Condon, or Ms. Condon as her English students call her, has been working at Foran since 2014 and has only been assistant coaching for Skuches for only a year. Condon recently went to Providence College, a D1 school, to major in English and to swim for the Friars. When asked about how swimming in high school and college helped her coach both for the boys and girls swim teams she has recently taken apart of, she said, "Swimming my whole life has made my coaching experience everything I've always dreamed it would. By watching my coaches throughout the years, it has built the immense background for teaching the swimmers that I currently teach. They learn better techniques and I teach them how to become better swimmers."
Both Condon and Skoach have been preparing the boys who have made it to states and will go far into the postseason. As for the boys, they know how hard they have to work to see the results they want to see in order to break records and make their coaches happy.
Brendon Riggott, a sophomore, is new to the sport of swimming. Last year, he wanted to start something new as a freshman at Foran and decided to take up swimming. Ever since, he has loved the sport and wants to continue throughout his high school year. When asked about his most memorable moment from this season, he said, "It was definitely when I got to swim the 500 for the first time. It was my first time swimming a long distance event ever. I came in second place against West Haven and I got a pretty good time. I was proud of myself." Riggott said he has also gotten less nervous when it comes to the swim meets. He has also improved on speed as well as his times. He cannot wait to see what next season brings for him.
---
Jessica Lavallee
Staff Writer
Edmondson Pins The Competition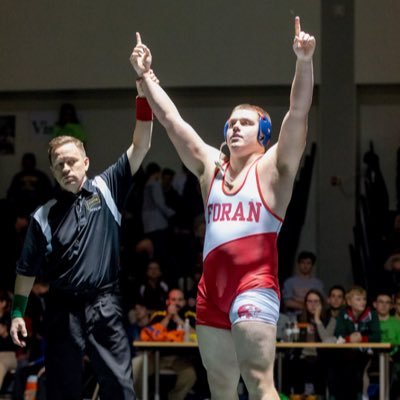 Senior Luke Edmondson at Foran High school takes home another state title. Friends, family, and coaches rejoiced at the Floyd Little Athletic Center in New Haven on February 27 2016 as Luke Edmondson won the state title. The Lions have had a very successful season and took home a team state title. Edmondson went into the competition very confident and hopeful that he'd be able to pin his way to victory. Edmondson has had a very successful wrestling career with his years here at Foran. Edmondson was crucial in helping the team win a state title.
Edmondson said "My favorite memory from wrestling here at Foran was winning the class M tournament with my team this past year." After Edmondson won an individual title so many emotions were rushing through him. He said "First thing after I won the state open, I hugged my coaches then ran over to my parents in the stands and hugged them. Then went and cried tears of happiness in the corner of the gym because I had dreamed about that day since I was little." Edmondson has longed to have completed so many great accomplishments. Edmondson says he now feels more accomplished that more people know who I am and what I've done. He also states "It makes me proud and relieved because of all the hard work I've put in and it finally showed, just like all my coaches have always told me." One of Edmondson's defining moments in his career was when he won the class M tournament sophomore year. Edmondson says "It really boosted my confidence and showed me what I was capable of."
---
Julia Wargo
Staff Writer
Foran Gymnasts Flaunt This Season
On Friday, February 11, the Southern Connecticut Conference for gymnastics took place, in which the Lions gymnastics team participated in. The event was held at Jonathan Law High School, and teams from the southern region of Connecticut, including Daniel Hand, Hamden High, and Mercy High School, were there as well.
Overall the Lions took fourth place out of the five complete teams that participated. They obtained a score of 116.4.
Individuals from the Lions' team that competed all-around were junior Kylie Carino, and freshmen Britney Lynch and Gabriella Muoio. This means that the three of them battled other individuals from different teams on all four events: the uneven bars, the balance beam, the floor exercise and the vaulting exercise.
On the all-around scale, Carino scored a 30.85, Muoio scored a 30.1 and Lynch scored a 28.2. Besides these scores, the rest of the Lions team worked hard and gave their all in their performances at the Southern Connecticut Conference.
Senior captain Jessica Lavallee concludes on the season, "Even though we did not have a successful season like we had hoped, our team got stronger because we bonded over our wins and losses, and all of the meaningful yet funny memories on bus rides to meets will remain with the gymnastics team name."
The Lions held their senior night on Wednesday, February 10, where they faced and beat cross town rival, Jonathan Law. The girls finished off their season strong with their best ability. The three seniors will certainly be missed, but the rest of the team will carry out the Lions gymnastics name and make next season one to remember.
---
Shea Phelan and Eva Knudsen
Staff Writers
LaCross(e) Fit
The Foran Girls' Lacrosse team is putting in work to prepare for the 2016 season. The Lady Lions have been prepping for the season since mid-October participating in Indoor Lacrosse at the CFC Arena in Hamden. The girls' then took part in CrossFit Milford in late November.
Many people within the Milford Community, including Mr. Raucci and Mr. Derosa, engage in going to work out with the trainers. Many freshmen, sophomores, and a few juniors have been lifting weights and conditioning for almost 4 months, while Foran's crosstown rival has only been a part of Crossfit Milford for a short 3 weeks.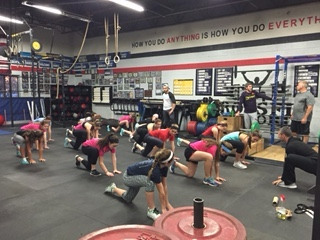 Sam O'Neill, a freshman, has been hooked to attending classes since she first started in the summer for a way to get in shape for the volleyball season. Both she and her sibling are proud members of the weight training. O'Neill says, "I wanted to start CrossFit because my friend had introduced it to me and I wanted to try something different. I knew that this workout place was a different type of gym and that's what I needed to get ready for the lacrosse season."
CrossFit consists of interval and weight training. The good thing about it is every day there are new workouts so people are always learning a new exercise. For the girls, they work on lifting for the first part of class and then conditioning during the second part. The last fifteen minutes are usually set aside for high intensity training.
Mr. Connors, science teacher and lacrosse coach, says, "It's (CrossFit) going to offer the girls the opportunity to work independently and take responsibility for their own fitness." Connors adds, the season hasn't started but I'm praying CrossFit has helped.
---
Jules Tuozzola
Staff Writer
Unified Sports
The Unified Sports basketball tournament was a huge success! Teams from Law, Daniel Hand, Shelton, and Bunnell participated.  All schools had the opportunity to play 4, 10 minute games. This gave all athletes a chance to play in the tournament. This event included many fans, great energy, and a ton of fun!
Unified Sports coach, Ms. Basher, speaks about how successful this year's tournament was. "This is the 3rd year Foran has hosted a large basketball tournament with multiple schools. The 2013 tournament had about 60 participants, and this year we had almost 150!"  Mrs. Basher also discusses what she believes to be the most successful part of the tournament. "I think the most successful part of the tournament was the support the players received from their friends, teachers, and community members. The team was thrilled to see so many students supporting the teams and cheering on everyone! Some spectators even made signs to support the team as well as individual players." Mrs. Basher also describes how her players always put a smile on her face, and how their energy is infectious.
Unified coach, Mr. Raucci, expresses some great attributes of Unified Sports. "It provides students that would not normally be able to participate in sports an opportunity to become a part of a team and experience what it feels like to be a team member working towards a common goal of competing in a game." Mr. Raucci emphasizes on the fact that Unified Sports brings out the sense of community established at Foran. He enjoys how many varsity athletes and a great amount of the student body rally around the Unified Sports athletes, and cheer them on. The support displayed at the Unified tournament was incredible.
Junior, Cassie Zak communicates the impact Unified Sports has had for her as a student. "I love doing Unified because all students enjoy working and playing together. It's so nice to participate in a club which is centered around having fun and playing together." Zak also adds, "The energy at the Unified tournament was amazing. Everyone was smiling, and enjoying themselves." Mr. Raucci explains some  future goals and hopes for the Unified organization. "We hope, throughout each future tournament, that our Unified athletes have a good time playing. By doing this, they are learning a new skill and learning life skills like how to be a part of a team and how to work with other people to achieve a goal."
Unified sports practices two or three times each month. Unified Sports has built a tremendous foundation within our school community. The hope is that unified continues to grow and the energy and enthusiasm towards Unified Sports remains and flourishes.
---
Jules Tuozzola
Staff Writer
Autism Take Down
Foran Wrestling has been working on both their take-downs in the wrestling room, and taking down autism. The wrestlers have put their heart and soul not only into a successful season, but also into raising money and awareness for autism.
The wrestlers have been rocking their Autism Awareness Night tee-shirts throughout school. These shirts are sold at all of the home meets, along with candy and drinks. All of the proceeds go to a designated autism awareness organization.
Autism is something that affects more than 200,000 people per year in the U.S. The rates of autism have steadily increased throughout the years. It is important and necessary that everyone understand and raise awareness for autism. The wrestling team chose this organization in order to spread awareness and to contribute to a cause that affects many people.
Wrestling manager Hannah Pouliot speaks about the Autism Awareness  meet on January 27. Pouliot says, "I can tell it is going to be a great meet and my hope is that everyone comes to support our wrestlers and to support this cause." Pouliot says that a way you can help donate is to come to the meet and donate your time, and to pick up a tee-shirt or candy bar while you're there.
"This meet, and the fundraising for this cause, really builds a sense of community within our school," she said. "It's great because it teaches student-athletes the importance of making time to give back amidst their hectic schedules."
The wrestlers chose this organization to support because they feel that it is something that is important to recognize and raise awareness about. Wrestler Colby Stuart says, "This is a fantastic cause. It's good to help and work towards something more than wrestling. It's something that unites our team in a positive and great way."
Stuart also encourages everyone to come out to the meet and support the wrestling team as well as the cause.
The wrestling team will be facing Shelton.
Gino Esposito says it should be a great match and everyone should come out to watch. Esposito also adds, "Our goal as a team is to obviously win the meet, but our bigger goal is to help raise awareness about autism, and help those with autism and autism research."
Make sure to buy a shirt, and attend the Autism Awareness meet on January 27.
---
Shannon Flynn
Staff Writer
Indoor Track
Cross country has come to an end, but for many runners that doesn't mean their sport is over; indoor track is just beginning with a promising season ahead. Coaches Mr. Raucci and Mr. Jambor are looking forward to another season with a new group of skillful freshmen along with other experienced runners from years before. Captains this year are seniors Sarah Barrett and Erin Dillman for the girls' team and seniors Bobby McGinnis and Cedrick Lingane for the boys' team.
Lingane is especially looking forward to the season and becoming a bonded team. He says, "I'm looking forward to everyone working hard, improving as a team, and most importantly, having fun competing." Boys' captain, McGinnis is also ready to run as a senior this year. He says that although the team has a lot of work to do, he sees a lot of potential in the group, and says, "I am confident that when we step on the track our competitors will see us as a threat."  He, along with all the seniors, are ready to build a good name and reputation for Foran on and off the track.
This season will be packed with different events and runners, with 70 students including both boy and girl runners. This year's season will go from the first meet at the end of January to late February and both coaches are eager to start. Mr. Raucci says he is looking forward to the season and hopes for, "success for all the runners and for a lot of kids to make states." Indoor track will also be a good experience for anyone involved because although similar, indoor and outdoor track have several differences.
Not only does indoor track offer different events for the runners, but as Mr. Raucci says, it keeps all the kids in shape for the approaching outdoor season starting this spring. For many nonstop runners who compete in cross country, indoor track and outdoor track, indoor can be a well needed change of scenery. As the gym and hallways take the place of the track it can be fun to have a different experience while competing in the sport you love.
Sophomore Kiersten Conner ran last year in outdoor, this fall in cross country, and is also participating in this indoor season and outdoor. This will be her first indoor season and she says her cross country and outdoor track put her into good shape for indoor. Conner says, "After track I got in shape and decided I would try cross country, which made running so much easier."
Although it may seem constant competing would become repetitive to practice all year long, Conner can't get enough and says her coaches and friends on the team help during any hard days or meets. She also says that, "each season feels a little different than the last."
Both coaches this year are very experienced in the sport as well as working together. Years ago Mr. Jambor coached Mr. Raucci as a student as opposed to working alongside him. Mr. Jambor ran Mr. Raucci in several events including the 400, 4 by 4, and at one point the 4 by 8, which Mr. Raucci explained laughing, didn't go as well as the others. Now this January the two will be coaching side by side for Mr. Raucci's fourth year.
---
Shea Phelan
Staff Writer
Boy's Swimming
With a small team comes a big responsibility for the upcoming Boys' Swim season. Having just twelve swimmers and six seniors on the team, the boys' will have some tough competition this year.
The new captains for the 15-16 seasons are seniors James Coon, Conor Quinn, and Drew Corsi.
This is Corsi's fourth and final year as a member on the team. When asked about his personal and team goals for the season, he said, "I want to improve upon my times from last year and especially see the other guys improve as well. I know Conor and Ethan have worked in the off season and I'm excited to see that show in the pool for us." Corsi adds that he and the team expects to see a lot of wins this season even though they do not have the strength and numbers this year.
This year, the team is made up of one freshman, four sophomores, one junior, and six seniors. With such small numbers, the boys' need to put in extra work every day to see the results by the time SCCs and States roll around.
Current Head Coach, Mrs. Skuches, and Assistant Coach, Ms. Condon, are excited for the upcoming season. Skoach is prepared for some challenging dual meets this season. During an interview, she talked about what she expects to see from the boys this year. She said, "It's difficult for me to say exactly not really knowing what some of the other teams have at this point.  However, I do think we'll have some great swims at the SCC/State level this year." Both Skoach and Condon expect to see good meets against North Haven, Lyman Hall, Law, West Haven and Bunnell this year.
Preparing for the season results in lots of drill work, IM work, and distance sets. The season lasts 15 weeks and postseason goes all the way until the middle of March right before the spring sports begin.
During the girls' swim season, Skoach was very successful in dual meet season and postseason as well. The girls' went 7-5 and went All State in two events and broke seven school records out of twelve. For the boys', they hope to have just as an accomplished season as the girls' did.
Ethan Skuches, a sophomore at Foran, has been training in the off season to become a better swimmer for his high school team. Skuches trains with Amity Regional Aquatic Club (ARAC) in Orange during the months where high school swimming is not occurring. He said, "We do more endurance oriented workouts there because it is the off-season so the distance is greater. Sometimes, the longest races are 200s of each stroke rather than just 100. But, this keeps me in shape for the real season." Skuches had a successful season as a freshman and hopes to improve this year as a sophomore.
---
Hannah Buckley
Staff Writer
Get Your Head in the Game Foran!
The Foran Boys' Basketball Team is back and better than ever. This popular winter sports team is led by junior captains, Zach Tavitian and Brett Huber, and head coach, Tim Swaller, along with assistant coaches, Joe Gill and Jim Economopoulous.
Ending their season with a record of 4-16 last year, the boys are ready to go into the season with a new look on the game. The coaches, along with the players, have begun to innovate. "We're trying a lot of new plays and things. After last season we've decided to try something different," says Tavitian. He also contributes the trouble last season to poor leadership.
The team only lost four seniors to graduation last year. The boys seem to think that the loss is so little that it shouldn't affect the team much.  "I'm feeling pretty good about it. We have a lot of returning players and we're hoping to make playoffs," says Huber, when asked about the upcoming season.
The only senior playing this year is Jordan Townsend. "Being the only senior on the team this year makes me want to work harder. It means I really have to get on the guys and help the coaches out,"  says Townsend.
Last season the team's 4-16 record had them 4 games short of making states. In order to make it into the state tournament the team has to have 8 wins. The team's goal this year is to make it into the tournament.
The game the boys are looking forward to most is their game against Law. Their especially excited for the home game against them.  They can all agree that the game is fun because of the hype that surrounds it. Junior, Mike Sciuto, finds the game exciting because of the crowd that attends. Tavitian adds saying he likes the game because he "loves having all the students there. The massive student sections and the crowds cheering are great".
This year a lot of boys are trying out for the team. "It's mostly a junior team but that's okay because we've all been playing since freshman year," Sciuto explains. Tavitian thinks that at least 20 kids are trying out for the freshman team alone. He continued on to say that a lot of other kids are trying out too. There should be some great numbers for the team this year. Go out and support Boys' Basketball!
---
Julia Wargo
Staff Writer
Winter Sports Preview
Boys Ice Hockey

Last year, the boys were very successful in qualifying for the state championship and advancing to the first round. Hoping to follow in those footsteps, the boys are welcoming new players and engaging again with the returning players. The Milford Indians hockey team spreads wide as it consists of players from Joseph A Foran, Jonathan Law, and Platt Technical High School. Sophomore Jason Lavallee said, "Our goals for this year include filling the holes left in the team and adapting to new circumstances in order to exceed last year's hockey team." The Indians this year hope to improve in off-ice conditioning and early morning practices (which we all know can be tough to wake up to). "These two things are beneficial to our performance throughout the season though," Lavallee adds. We wish the Milford Indians the best of luck in their season!
Gymnastics
After losing essential captains to last year's gymnastics season, senior captain Erica Hanson hopes to make this year much more successful. Although having multiple loses against tough teams, Hanson and the rest of the Lions' Gymnastics Team are willing to give all of their effort to make this their season. "As a team we want to welcome the new freshmen and make them feel like they belong here," Hanson says. Team bonding becomes crucial as it helps the team get to know one another better. We wish the best of luck to the Lady Lions and the seniors as it's their last year being on the team.
Wrestling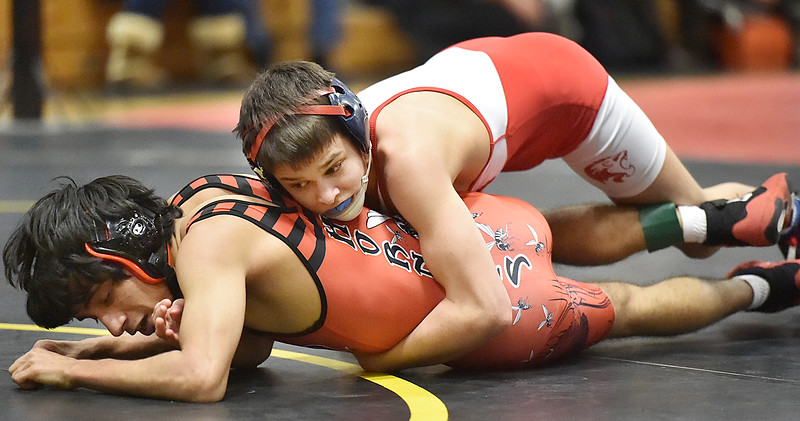 The Lions' Wrestling team's season last year was pronounced most successful in Foran history. Their record held at 27 wins and only 4 losses. Along with that, the Lions finished in second place in the Southern Connecticut Conference, and second in the Class M State Championship. With a lot on his shoulders this year to keep up that Foran record, junior, Gino Esposito adds, "If we work hard and improve every day, we could be SCC and Class M champions, and in the top five at opens. We need to do all the little things right as a team and stay disciplined in our training." This year, mental toughness is really going to help them win some close matches and push through adversity. Training is also crucial and knowing when to go hard or layoff is a huge part of wrestling. This year, Esposito wishes that the team gets closer and becomes more of a family. "People don't just wrestle for themselves; they wrestle for their team and I think that's going to help us out a lot this season."
Boys' Basketball

Although having a rough season in the year 2014-2015, the boys of Foran Lions varsity basketball hope to redeem themselves in the upcoming 2015-2016 season. Last year, a remarkable game was one against cross town rival Jonathan Law. Foran had done an outstanding job in defeating the Lawmen in which was a very close, nerve-wracking game. Junior Mike Sciuto adds, "This year an important game is the season opener against Lyman Hall. If we play well, it can make an output on the rest of the season. And as we all know, the games against Law are very important too." Sciuto says on behalf of the team that they hope to improve this year in winning games and playing each game with hard work and lots of effort from the first blow of the whistle to the last sounds of the buzzer.
Girls' Basketball
Last year, the girls' basketball team fought hard and put in effort to make themselves have an efficient season. In the upcoming season, the girls hope to bounce back to the court and come out on top to prove their skills and give a name to the Foran Lions Girls' Basketball team. Victoria Savoca, senior on the girls' team, says, "This season we are really going to try and work together more and improve our team chemistry and bonding. This will help us on the court during games." The Lions hope to beat cross town rival Law during the games against them, and wish to win more games and improve their record. Best of luck to Savoca and the rest of the girls on the court this year!
Indoor Track
This year in the indoor track season, the seniors wish to end their final year on a good note that will also involve new records. The indoor track team is not set on having one single most important meet; their biggest focus is on the State Championship. Considering close to half of the team made it that far last year, they're hoping the other half of the team would be able to qualify this year. Senior, Bobby McGinnis adds, "I think the main goal of this year is to prove to others that we care about this sport and build this program's name." With less than a couple months, the indoor track team is hoping they can achieve these goals. We wish the best of luck to them in this year's winter season.
Boys' Swimming

Last swimming season, the boys held a successful record of winning nine meets. This record was the best they have had in a while, senior Drew Corsi said. "Our most important meet this season would have to be against Daniel Hand; they are the hardest in the Hammonasset division and we are trying to maintain a solid reputation within that and the SCCs." The boys swimming team is looking to improve their record and striving to get that tenth win this year. We hope to see the boys improve in and out of the pool this year, and we wish them the best of luck in achieving the tenth win they want this year.
---
Jess Lavallee
Staff Writer
Milford Indians Hockey Preview
Milford Indians Hockey starts off their season on December 5. Last season the Indians were very successful and were able to make it to the first round of states, while this year they hope to do the same. Last year the Indians suffered some huge losses losing some crucial players, but the team was able to recover and fill in the footsteps. This year the Indians lost some crucial players once again, but are ready for a challenge and plan to step up. The Indians are led by head coach Sal Follo and assistant coaches Bobby Riordan and Vincent Corso.
The Milford Indians include three schools: Platt, Law and Foran. All three schools bring a variety of talent to the team. Even though everyone comes from different schools, the Indians form an indescribable bond throughout the season including their biggest fan, AJ Farrell.
The Indians have a difficult schedule this season but are ready to work as a team and accomplish great things. The Indians' goals for the season are to qualify for the state tournament and hopefully make a return to Ingalls.
The Indians lost four senior defensemen last year including two of their captains and they also lost their top goalie. Sophomore, Jake Burwell says "We need to grow as a team in those positions; we have a lot of young talent that will be tested this season." Junior, Doug McLenithan also agrees with Burwell and says "Our offense is pretty solid but our weakest point is our defense and incoming goalie. If we can prevent teams from scoring on us then our offense will have no trouble finding the back of the net." Junior, Kevin Kwalek also states that "He hopes the Indians have a successful season and work hard."
Milford's biggest problem this year will be their defense, but defenseman, Burwell, is ready to put in work. Sophomore, Jason Lavallee says "I think our schedule this year will be really difficult but we'll be able to pull out some easy wins and some will be harder than others." Lavallee also says "I'm most excited for the North Branford game because in the past playing them has been a lot of fun." The North Haven game is expected to be the Indians biggest game of the season because the North Haven team is a very talented team.
Come out and support your Milford Indians this season. Their home opener is December 26 against Trinity Catholic at 1:00pm at the Milford Ice Pavilion.
---
Julia Silvestri
Staff Writer
A Closer Look Into the Foran Football Team
The boys on the 2015 Foran High School Football team are walking around with their heads held high and a feeling of success. With a current record of 6-2, these young men have never before been predicted to have such a successful record, and to be this close to the playoffs. With seniors Luke Edmondson, Colin Firmender, Mike Howell, and Noah Hubler leading the team, the boys have managed to start off the season with a 5-0 record beating Branford, Sheehan, Guilford, Lyman Hall, and New London. After suffering a tough loss to West Haven for their Homecoming game, they came back with a win against East Haven. This past weekend, tears were shed after a hard-fought loss against Hillhouse.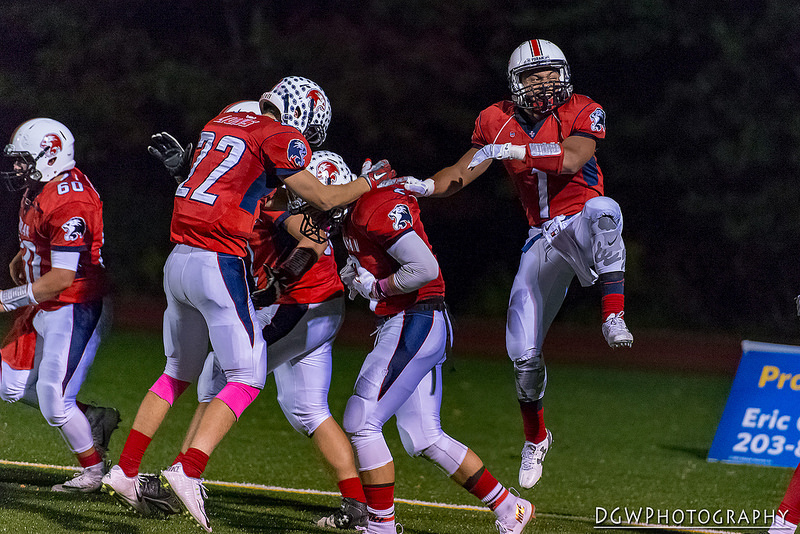 The boys on the football team have not made the playoffs since 2001, and before that, 1994, when they beat Daniel Hand to win the State Championship. Captain Firmender states, "This year we were given an easier and better schedule than past years, giving us a better chance than ever to make the playoffs. We've played well throughout the season and now we are in a position where the playoffs are in our reach, something we see as a huge deal for us." The boys' playoff run is technically not over yet.
Making playoffs can depend on not only their record, but other teams too. If they do win another game though, playoffs definitely seem within reach for them. They play the Eagles of Law on Thanksgiving Day on Law's turf. Good luck boys.
It might be hard for some to compete on the field without their fellow brother, captain and starter, Howell, despite that Edmondson stated, "Regardless of Mike's injury, he's still a great leader and role model for the whole team." Howell tore his ACL during the Lyman Hall game and was declared injured and deemed unable to play sports for the rest of his high school career. Though he stands on the sidelines on Friday nights watching his brothers play, he still attends every practice, and is still a huge part of the team.
Twelve year football coach, and six year Foran coach, Jeff Phelan, says this year sticks out more than others for numerous reasons. "Losing a three time All-State quarterback, left us with a lot of doubt and uncertainty for that position. Junior Lance DiNatale is making his own mark on Lions football history. He's taken over this role and is doing better than ever expected." Phelan has been coaching many of these kids since Pop Warner and is well aware of their strengths and weaknesses. Many of these boys have grown together both as athletes and as people. We wish them the best of luck though the rest of their season.
---
Victor Rosado
Staff Writer
Fencing Club
The Milford Fencing Club is back! Club manager Chris Hiza says "We hope and expect to have a lot more fencers this year, and make this year very successful". The practices are Tuesday night at Law cafeteria from 7-9pm and on Thursday at Foran cafeteria from 7-9pm.  There will be around 18 different scrimmages and tournaments this season. One of those most important thing that the Chris Hiza wants you to know is that "we love new first time fencers, you do not need to know how to fence to join the club" he invites all of those who are interested to come out and start this amazing and unique sport that not many people know of or do.  This is their third year as a club, and they expect to field another full squad of Foran and Law men and women fencers, last season they had 22 fencers, 14 of whom were from Foran. The first practice is Dec. 3rd at Foran from 7-9pm and price to get all your equipment is only $175 (includes all the equipment needed to begin). One of the unique things about fencing is you can choose from three different types of fencing styles. There is the Foil, Epée, and Sabre. These are three different types of swords and the way you fence/ rules of fencing are totally different for each. Most begins start at Foil but the coach said that "if we get enough members this year then the fencers can start with whichever one they deem better for them". Anyone interest in this unique sport can contact him at 203.589.4376 or email at [email protected]. This is our third year as a club, and we expect to field another full squad of Foran and Law men and women fencers, with 19 tournaments planned with local public and private schools.
---
Jessica Lavallee
Staff Writer
Emma Longley Strives For Perfection
Emma Longley does it again! Foran Girls Swimming and Diving faced Lauralton Hall on October 20. The Lady Lions suffered a loss but people on the team had some best times and new records. Emma Longley had an outstanding meet. She broke the record once again, re-breaking her own record within the same season. Her old record was 255.5 which she broke on Tuesday with a score of 265.125 and then again on Thursday with a score of 272.10. Fellow swimmer and captain senior Hannah Buckley is " very proud of Emma because she works really hard and I can't wait to come back in the next few years and see her score tens because I know she has it in her." Kylie Carino also had a great meet placing 4th.
Although Foran sadly had two losses this week Emma won big time. She placed first at both meets and broke her record twice in one week! "Emma is an incredible diver and will be a blast to watch in the years to come" says teammate Kylie Carino. Emma has many more challenges ahead of her. According to Coach Skuches, Emma is a fierce competitor who's proven she will be one to watch at SCC's and States." Emma is one member of a dynamic and dedicated team. Skuches is happy with the way the season is going with huge improvements in all areas with best times and best scores. Foran will be facing Law on October 27 at 6:00 pm ,come support your Lady Lions.
---
Julia Wargo
Staff Writer
Volleyball Senior Night
The girls' volleyball team is in the process of saying farewell to their home of four years, as it was the second to last time playing a seasonal game in the Foran gymnasium. Although this was their second to last game played in the gymnasium, the girls still have more time to spend together due to how they qualified for the State Championship and the Southern Connecticut Conference. They qualified for these tournaments after they defeated Guilford the other night, 3 sets won by Foran. What a great senior night for these girls! The seniors for the volleyball team include Samantha Bennett, Michelle Ciolino, Brooke Gauthier, Kelly Hunt, Juliet Levesque, and Julia Silvestri.
In the first set, the girls easily completed it, winning 25-15. The second set seemed more difficult for the girls; at one point they were losing to Guilford, then revived themselves and came back to win 25-23. And in the third and final set, they dominated as they beat Guilford 25-16.
Although senior night is usually held on the last home game of the season, the volleyball team chose for theirs to be on the second to last home game of the season. Their very last home game is October 24 at 10 o'clock in the morning against Amity Regional High School.
---
Julia Silvestri & Eva Knudsen
Staff Writers
Volleyball Digs Pink
On Wednesday, The Volleyball team beat the Eagles of Law 3-1 in an exciting match. The first game against Law JV lost, so this game was an exciting feat for the team. The student section never fails to impress, they were clad in pink and learned all the cheers to support Foran. As shown in the picture, Kelly Hunt made a kill so they score was 18-16. She says "I love to get kills in important games, it makes me feel amazing." Hunt also says that she's proud of Varsity's win, as well as JV's.
Senior, Julia Silvestri says, "I think that even though this game is against our cross-town rival, it's much bigger than that. It's about all the men and women we're raising money for. I'm proud to say that I'm a part of this team and a part of this foundation." They have been partnering with the Side-Out Foundation since 2009 to raise money for breast cancer research. T-shirt sales and bake sales, along with the Foran socks and portable charger sales all go toward a clinical trial specifically for patients with stage 4 breast cancer, the most advanced form of the disease and the least funded area of research. The team ended up raising $896. Since 2009, they've raised a total of $4,734. Coach Julie Johnson and team opened up the the donation page to the public to try to reach a goal of $1,000.  If you're interested in donating to this amazing cause, please visit the team's page using this link. Thank you!
https://www.side-out.org/cb/campaigns/campaign/10399
---
Hannah Buckley
Staff Writer
The Foran Girls Swim Team made a splash Tuesday night in their meet against Lyman Hall. The team had to endure very cold temperatures both in and out of the pool, causing many of the girls to gain time in their events. Despite the gains the girls truly gave everything they had to pull out a 96-89 win against the Trojans. "Going into the meet we knew that Lyman Hall had a strong team so we prepared to give it all we had." Said Senior Captain, Erica Hanson. The girls swam against Sheehan last Friday in the same pool and suffered a hard loss. The girls fought hard and stuck with Lyman Hall for the entire meet, winning events like diving, the 200 IM, 50 Freestyle, and more. The girls improved their record 3-3 and are excited for their meet against Hamden this Friday. This Friday is the last really tough meet for the girls then they have a break for the next three weeks. Good luck to our lady lions as they attempt to slay the dragon this Friday at 4:00 in our home pool.
---
Julia Mahroos
Staff Writer
A steal from the lions to start off their home opener. Foran football won against Branford, 38-0. The home opener, last Friday night honored 9/11, featured good music from the Foran Marching Band along with a lot of school spirit by all spectators. Over a hundred kids filled the Foran student section wearing red and blue accompanied by posters and cowbells in support of their classmates. Senior football player Sam Kopatch says, "We are coming in strong this season. We had a lot of players step up, especially in defense. We have a great team and great coaches. I am very excited for this season." The two stars of the night, RJ Balado and Colin Firmender, both scored 2 touchdowns leading the team to victory.
Many Foran students are looking forward to football season and Friday night lights. "The games are a great way to get the student body to come together. It feels good to be a part of a school that has such good spirit and strong passion for their team. I try to attend every game," says senior Sydney Szalkiewicz. Senior Captain Noah Hubler says, "I can't wait for November 13th. We are playing North Haven and it's going to be an intense game." Mark your calendars for the next home game on Friday, October 16th. Go lions!
---
Lions show strong start in scrimmage against Coginchaug
Staff Writers
Julia Tuozzola
Shea Phelan
Ready to tackle on the season, an enthusiastic Coach Bevino discusses the team and his expectations for this upcoming season. Last night's scrimmage at the Lion's Den, resulted in a huge night for junior Brett Huber and senior, Rj Balado with 3 rushing touchdowns. The game ended with with a final score of 27 to 6 against Coginchaug. Before the game, Bevino said, "We are playing without some of our main starters, but we are talented enough to compete." With confidence in his players, results in a positive atmosphere on the football field.
    Bevino also speaks on losing 3-year all-stater Jake Kasuba. With quarterback Lance DiNatale fitting some very big shoes, Bevino feels that DiNatale is going to surprise everyone. DiNatale said, "I'm really excited about this season. It should be a lot of fun this year." This is DiNatale's first year as a starting quarterback. Bevino says, "Lance is real good. He is going to open eyes with his talent." Of course, Bevino adds how Kasuba will be missed, but Bevino says, "DiNatale is going to be a tremendous filler for the team." Lastly, Bevino says, "Our team is talented and we are hoping for a great season."
---
Priyanka Srivastava
Staff Writer
Amanda Porto
ff will be playing softball at Kutztown University. Portoff is a co-captain of the softball team, and also was a member of the cheerleading team. When making her final decision to attend the university, softball was not the first priority on her mind. "I based my college choice on academics, and then looked into softball. Portoff is looking forward to playing at the next level. "I can contribute enthusiasm and speed", she said when asked about what she will bring the team. Teammate Katie Gowisnock has nothing but high hopes for Portoff as she graduates and enters the next phase of her academic and athletic career. "Portoff is an amazing player who shows her passion for the game every day."
Kayla Ellis will play volleyball at Springfield College. She was a co-captain her senior year, and she is

excited to start the next chapter of her athletic career. "I loved the sport of volleyball, and I didn't want to stop playing. I feel like it brought out the best in me", she said when asked why she wanted play. "I want to bring energy, defense and quickness to the team". Team manager Marykate Fallon is very optimistic of Ellis. "I think Kayla will be very successful. She is an extremely hard worker when she puts her mind to something. I am very proud of her for getting into Springfield."
---
Senior Athletes Spotlights
Dylan DeStefano
Staff Writer
Jake Kasuba is planning on playing Football for Curry College next year. He is a 3-year all state quarterback and will have his number (7) retired next year. He wanted to play a college sport because he enjoys being part of a team and playing the sport he loves. "I think I will fit in well with the team and I hope they use me for my abilities."
Josh Teller is a goalie for the Foran Lacrosse team. He will be playing for Curry College next year. He wants to play a college sport because he loves the game too much to ever give it up and four more years will help him get better. "I want to learn to be a leader and be a big part of this team." Teammate Timothy Orozco stated "Josh is reliable and you can always count on him to be there for everyone. He is a great player and he is a hardworking dedicated teammate."
Pat Fitzgerald will be attending Utica College in New York next year. He plans on doing Indoor and Outdoor track and field. He is a track and field captain for Foran. He will pole vault for Utica next year. "I want to play college sports because I love the sport and want to continue to improve in the next four years." Jimmy Berkovich, senior and captain of track and field, stated "He is a leader and teaches others and inspires them."
Nick Tuozzola will be attending SUNY Purchase next year. He is the captain of the baseball team and is the starting catcher. He has always wanted to play college baseball since he started playing little league. It was a top goal of his. "I think I will be a contributor to the team and help as much as possible. His teammate and senior Anthony Raccio stated "He's very supportive and tries to help as much as possible."

Danielle Kemp will be attending Stony Brook University next year. She is captain of the softball team. She went all-state as a Junior and is on pace to become all-state as a senior. She wants to be the best teammate there can be for her college team. "I want to play college softball because I enjoy being a part of a team and I love to compete". Junior and fellow softball player Natalia Hart commended her teammate for her leadership skills. "I think Dani Kemp is going to be a hardworking and dedicated player. She's going to lead her team even as a freshman".
Stephen Longley will be attending Rensselaer Polytechnic Institute. He is a captain for Football and played running back for the team. He believes that he will have as big a role as anyone else and will do his job. "I want to play college football because I love it and people said I could never do it. Pat Fitzgerald, starting wide receiver for Foran stated, "He is a good motivator and role model for the younger kids."
Emily Sabo is the golf captain for Foran. She will be attending Alvernia College next year. She wanted to play a college sport because golf has been a big part of her life for four years and wanted to continue that process through college. "I think I will be a great player for the team and will try as hard as I can to get better and help." Teammate Reed Keller stated, "She tries as hard as she can to be the best, and playing on a boys team makes it that much harder, but she can do it."
---
Golf Team Swings Into States
Dylan DeStefano
Staff Writer
The Foran Golf team is an under the radar team this year. The team has won ten out of their first 13 matches and has become a decent team in their division. The two captains are Dylan DeStefano and Emily Sabo. The team has four seniors that start including Dylan DeStefano, Sean Rowland, Danny Williams, and Emily Sabo. The team has gotten better over the past couple years having four experienced play
ers. Sean Rowland is a transfer from Notre Dame Fairfield. He has been a great addition to the team making the team a lot better. Dylan DeStefano and Sean Rowland play the 1 and 2 spot each match. Dylan DeStefano is currently averaging a stroke average of 39.9 and Sean Rowland is averaging a 43.4. Dylan has had two low rounds of a 38 and Sean has had a low round of a 41. "Sean is a great player and it is nice having him on the team. With him we are a lot better than we would've been and now we have a possibility to make states for the first time in a long time," stated Captain Sabo. Foran Golf has not made the state tournament since in the last 20 years and may be even more. The team was very close last year to making the state tournament but did not qualify. Unlike other sports where the state tournament is decided by win percentage, it goes by stroke average. This is so a team may have many wins but is not on the level of another team. The team is improving and is starting to be a consistent team that can get wins and play at a higher level. The team is averaging a total score of 186. They have beaten Wilbur Cross, Hillhouse, Career, Lyman Hall, East Haven, and Jonathan Law. The team has beaten a majority of their schedule and has been the best team Foran has had in years. Foran's low round of the year is 173 was played at Grassy Hill versus Hillhouse. The team has been very successful this year and will hopefully lead to a bright future.
---
Foran Ball Club
Marykate Fallon
Staff Writer     
Foran Boys Baseball has put their best effort forward this season and sure proved that with their 3-0 win over Branford on Wednesday. Senior, Matt Alicki, pitched a two hit shutout in 69 pitches with two strikeouts. Alicki pitched a complete game and really showed his efficiency as a pitcher. Though, Alicki couldn't have done this without his teammates on and off the field. All the players worked their hardest to stop Branford and gain a win.
When asked, "Are you content with how the season is going?" junior, TJ Stuart, responded with "I'm pretty content with how the season is going, everyone has given their best effort and put their best foot forward. The results haven't always been what we expected, but we had a good stretch beating rival, Law, and Branford and also have had a few close games with the help of our pitching and hitting." The boys seem pretty confident and plan to finish the season strongly. Senior, Ant Raccio, states "The effort from all the guys has changed the team dynamic and the positive attitudes have made the team even stronger. By working all together, we are able to play our brand of baseball and we know the season isn't over just yet." The team has three games left, including one home game on May 20 against Wilbur Cross. The players are ready to finish the season strongly and hope to see support from the Foran community!
---
MLB
Dylan DeStefano
Staff Writer
The Major League Baseball season is coming up, and what could be more exciting? Opening day for Major League Baseball is April 5 and 6 depending on the team. This year will be an exciting year due to all the trades and new additions to each team during free agency.
A controversial topic is Alex Rodriguez returning to the field at third base for the New York Yankees. He is the top talk for the MLB this season and people either love him or hate him.
Major League Baseball gave Alex Rodriguez a 162 game suspension for his involvement in the biogenesis scandal.
"I believe he is not honest and should play the game," stated Kevin Kwalek.
This made him ineligible for the rest of the 2013 season and the entire 2014 season. Will Alex Rodriguez be a valuable player to the team or will he be a distraction?
Last year the San Francisco Giants made history by winning three World Series in the span of five years. The San Francisco Giants have made a name for themselves as being a powerhouse in Major League Baseball. This team is not to be messed with. The previous year the Boston Red Sox won the World Series only to come in last place in the American League East Division last year. Last year the Kansas City Royals made it to the World Series for the first time since 1985 and was a complete Cinderella story in the MLB after making it to the World Series as a Wild Card team.
"The team was a complete shock," stated Colin Firmender. "I was rooting for them to win the World Series and take down the Giants."
After winning the World Series last year Pablo Sandoval has relocated to the east to be with the Boston Red Sox. This year has been a hot topic for free agents and it will be interesting this year. Max Scherzer is now pitching for the Washington Nationals. The Nationals now have a great pitching staff with Scherzer, Zimmerman and Stephen Strasburg.
"The pitching talent on the Nationals is unbelievable," stated Colton Canelli. "This team will be the team to beat."
After being traded to the Athletics from the Red Sox, Jon Lester tested the waters of free agency and is now pitching for the Chicago Cubs, hoping to help the team.
This year has been a wild rollercoaster for free agency; it will be a tough race for all of the teams competing and will make for a better year of baseball.
---
G-Lax to the Max
Julia Astram and Amber Frank
Staff Writer
Only having one year of Junior Varsity Girls Lacrosse under its belt, the Foran Girls Lacrosse team is hoping to surprise their competition this season.
The team was undefeated in Junior Varsity, 11-0, last season and hopes to continue competing at their full potential.
Head Coach Mr. Connors said, "I am very excited about joining the SCC this year for Varsity Lacrosse. It is definitely going to be challenging for our JV players from last year, but it gives them the opportunity to play at the next level. We are going to have a great shot at winning this season and have a lot of fun. Go Lady Lions!"
Captains Lexi Malangone and Kali Borden have one year of lacrosse in their past, but are making a tremendous effort to be the leaders the team needs. They both have the experience of being Girls Soccer captains for Foran this past season. They also have recently participated with some other members of the Girls Lax team on March 15 in the "Just for Jane" tournament at Trinity College in Hartford.
Most players that participated last year are returning, and many freshmen who played Milford Youth Lacrosse are coming in along with newcomers from all grades.
Unlike other sports, most teams have upperclassmen that are more experienced, but since Girls Lacrosse is a brand new sport, the underclassmen have more experience in playing and with the rules of the game. Therefore, this season will be challenging for the Lady Lions in the fact that they are a very young team.
The Boys Lacrosse team is coming in very strong this season as well. Though Foran lost many seniors to the 2014 class the school has many players that will give the competition a challenge.
One of those players is Josh Teller, a captain on the team this year.
Josh said he sees the team getting stronger as a whole and growing better every day. Josh is looking forward to bonding with his teammates and becoming closer to bring chemistry to the field. He said the team has great camaraderie.
Josh's favorite memory was when Alex Eager scored a double overtime goal to win against Branford.
For his personal goals he wants to help the next generation prepare to step up as leaders and have fun.
One of the biggest games to come out to is obviously Law vs Foran. The team wants to see a full student section.
---
Dylan DeStefano
Staff Writer
Wrestlers Take Down Opponents, Win in Post Season
The Foran Wrestling team has gotten a lot of attention lately. Two years ago the team broke the record for most wins for Foran wrestling, Then last year they broke that record again, and fantastically they did it again this year with a stunning 27 win and 4 loss record. Under direction of Coach Esposito and Coach Luth the team has produced wrestlers at a very high quality this year. After losing many seniors, including Ben Croll, Liam Callahan, Beau Garcia, and also Class M State champions Zach Hubler and Jake Pouliot, the team now looks to a bunch of new young guns. "We had to fill the gaps and meet the standards from last year," stated Ricky Kratzer, "It was a privilege to take over the role as captain of such a hardworking and dedicated team."
This season is full of great wrestlers for the Foran team. The captains are Ricky Kratzer, Pat Fitzgerald, and Luke Edmonson. Ricky Kratzer had a 28-9 record, Pat Fitzgerald had a 23-12 record, and Luke Edmonson had a 31-3 record.
Other Notable wrestlers are Gino Esposito, Ryan Luth, and Noah Hubler. Together with the help of other wrestlers made them a force to be reckoned with. At the SCC tournament Ryan Luth and Gino Esposito took home first place, Nick McQuade and Luke Edmonson placed second, and Ricky Kratzer and Noah Hubler placed third. The team as a whole took second place at SCC behind Xavier.
At the state tournament there were high hopes for Foran this year. Ledyard was a powerhouse in Class M and won the previous three state titles. Foran came in second this year behind ledyard by a very close margin. Ledyard had a total of 164.5 and Foran had 154. Foran this year had two top seeded wrestlers in Gino Esposito and Luke Edmonson and a second seeded wrestler in Ryan Luth. Gino Esposito lost 2-1 in the championship match to take second place. Ryan Luth defeated his opponent 9-6 to take home the state title as a freshman. "My goal for high school was to win four state titles," stated Ryan Luth, "It feels really good to make a name for myself and show that I can compete with the tops kids in the state." Luke Edmonson defeated his opponent 1-0 in the heavyweight class to win the state championship for the second year in a row. Ricky Kratzer and Noah Hubler took fifth at states and Pat Fitzgerald took sixth. All of these wrestlers have qualified for the state open. This year was one for the record books for the Foran Lions Wrestling team.
---
Dylan DeStefano
Staff Writer
NCAA March Madness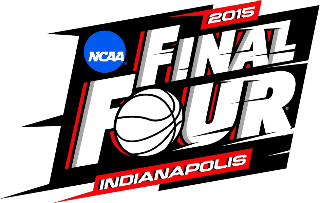 The National Collegiate Athletic Association (NCAA) men's basketball tournament is very popular around the country. It is so extremely popular that it led to coining of the term March Madness.
March Madness is when the NCAA takes 68 basketball teams from around the country who compete in a "win or go home" tournament. Many people fill out brackets and enter in March Madness pools or leagues to compete with friends, family or anyone in the world. "The NCAA tournament is the best because all the best teams are in it," said Julia Astram. "It is just intense games to watch."
March Madness originated in Illinois for a high school tournament in 1908 as a small invitational affair and later became a state wide tournament in 1930. The term "March Madness" was first used in an Illinois High School Association magazine. At first only eight teams competed in the NCAA tournament in 1939. The National Invitation tournament (NIT) was more popular than the NCAA tournament to most people and in 1970 Marquette chose the NIT tournament over the NCAA tournament.
This year is huge year for the NCAA tournament. So far Kentucky is looking like the favorite after starting 25-0. Other teams like Virginia, Gonzaga and Duke are teams expected to get a top seed and take it all the way. Michigan was a team that made a deep run last year and is not expected to even make the tournament this year. Michigan lost talent like Nik Stauskas and Glenn Robinson III.  This year, their starting roster is full of injuries.
A similar situation occurred two years ago after Indiana was a powerhouse but did not make the tournament the next year after Victor Oladipo entered the NBA and was drafted to the Orlando Magic.
Last year was a great year for the UConn Huskies as they took home the NCAA championship as a seventh seeded team as they beat St. Josephs, Villanova, Iowa State, Michigan State, Florida and then Kentucky in the National championship game.
"UConn is my favorite team," said Amber Frank. "They had a good run and made the state of Connecticut proud."
Connecticut then exploded after that win, and riots broke out on campus. Thirty arrests were made on campus that night after cars were flipped and destroyed, and a pole went through a building. UConn was a successful team with Shabazz Napier last year, but without him they haven't fared so well.
We'll see what UConn has in "Storrs" for this year.
---
Dylan DeStefano
Staff Writer
Milford Indians Head To States
The Milf
ord Indians are going into their first playoff game tomorrow as they take on the Fairfield Mustangs. The Fairfield hockey team consists of both the Fairfield Ludlowe and Fairfield Warde High Schools. In the regular season the Milford Indians lost a close battle with Fairfield with a score of 1-0. "We have a good shot against them," stated Sean Rowland, "If we can score goals we are going to win this game." Fairfield has proved to be a great team, however Milford has improved with Gobany coming off a wrist injury halfway through
the season the team is more ready to compete. Milford has proved they can be a contender. They are in the same spot they were last year as the 11 seeded team. The team made a deep run into the playoffs last year making it to the semi- finals at Ingalls Rink. Last year was intense for the Indians. There is no denying that the game vs. Branford last year was the most electric game after filling up a quarter of the stands with students and completing the upset over Branford. "We need people to come to this game," stated Jonathan Depascale "The crowd at the game is so important because it can get in the other team's head." The Milford Indians will take on Fairfield at Wonderland of Ice in Bridgeport at 7:00pm on Tuesday March 10th. All students are encouraged to attend.
---
Marykate Fallon
Staff Writer
Athletic Eye: Ethan Skuches Makes A Splash
Ethan Skuches, freshman, definitely makes his first year at Foran one to remember. Skuches is a member of the Boys Swimming team and is already showing his full commitment and pride in being a Foran Lion and was able to reach many personal records in various events this season.
"My biggest achievement would probably be going from a 1:06.41 in my 100 backstroke to a 1:03.72.  Also, I went from a 1:17.53 in the 100 breaststroke," he says. These achievements look quite promising for Skuches and his next three years at Foran.
The freshman began swimming competitively when he was just seven, and swam in his first meet on October 20 2007.  It wasn't all fun and games at first. Skuches began swimming with much resistance but eventually grew to love the water. When asked, "What inspired you to start swimming?"  Skuches states, "What inspired me to start swimming was that I wasn't really all that great at sports such as soccer, baseball or basketball so we (my parents and I) decided to try swimming." This sparked a lifelong love of swimming.
When Skuches is in the water, he is for sure determined and driven on reaching all of his goals. The swimmer says his favorite stroke is freestyle. This is because "it is the most diverse stroke in regards to competing in a race," According to him, events for freestyle in high school swimming range from the 50 yard to the 500 yard with the 100 and the 200 in between. While in the offseason the events range from the 50 to the 1650, or the mile, with the 100, 200, 500, and 1000 in between and for other strokes the highest distance is only the 100 yard in high school and the 200 in offseason.
When Skuches is not competing at the high school level, he is a member of the Amity Regional Aquatic Club (ARAC) which is located in Orange. He says he loves swimming there and his team is like his second family along with the high school team. Skuches states, "I have been swimming there since 2007 under the late Head Coach Michael DiVerniero, who was like an irreplaceable mentor to me. I have loved it ever since I could remember. The friendships and relationships that I have there with both the coaches and my teammates are long-lasting and we're all one family.  The coaches have watched me grow up in the water and I couldn't ask for a better team to be able to swim with when I'm not in the high school season."
Though, Skuches isn't all splish splash. He also enjoys participating in triathlons occasionally during the summer (which includes swimming) and also enjoys marine science and just science itself. This contributes to the reason why he participates in the Aquaculture program at school. Skuches strives academically as well. Mrs. Convertino, Spanish teacher at Foran, says "Es un estudiante magnífico. Siempre participa en la clase de español, siempre está listo y es un líder. Sé que va a tener mucho éxito en la natación. ¡Felicidades!" As you can see, Skuches is highly spoken of by members of the Foran faculty and staff.
When asked, "What is it like having your mom as your coach?" Skuches responsed with, "Having my mom as a coach is actually a very beneficial thing for me. She really knows who I am as a person and as a swimmer so she is able to read me very well.  In a way though, it wouldn't be much more different if I were to have someone else as a coach. On the deck she is my coach as she is everyone else's, I may refer to her as "Mom", but she's my coach on deck and we both understand that, which I am very grateful for."
Skuches is only a freshman and has many more years to work towards his goals as a swimmer. For instance, he would like to try and hold a school record by the time he graduates, whether that be the 100 backstroke (53.85), the 100 breaststroke (1:03.75), or the 500 freestyle (4:46.55).  "Whatever happens, I don't want to leave high school without having left a mark on the team."
Skuches looks to finish the season strongly and his favorite memory from this season is when the boys beat Branford for the first time in 33 years.
---
Katherine Riordan
Staff Writer
Lady Lions Cheer Gets Competitive
The Lady Lions are back and ready to dominate the mat! The Foran High School Varsity Cheerleading team is preparing to enter their competition season. The team is led by senior captains Adriana Sciancalepore, Leah Zinsky, Olivia Wunder, Olivia Marrone, Olivia Massa, and Skyler Nevins, and Coaches Ms. Jennifer Bier, Amber Mata, and Chelsea Feta.
The first competition of the season for the Lady Lions is Saturday, Jan. 24 at West Haven High School. Competition season for cheerleading in Connecticut usually runs from January to March. This year, the team is participating in six state competitions and the SCC's (Southern Connecticut Conference). The Lady Lions have won the NECA (New England Cheer Association) cheerleading competition for five consecutive years, from 2006 to 2012.
Ms. Bier, head coach, said, "I'm so excited for the season, especially how hard the girls have been working since summer. I would also love to see more students coming to the competitions."
While the Lady Lions are competing, they also cheer for the Girls' and Boys' Varsity Basketball teams. They are also very involved with the football program. The squad cheers at every single Varsity Football game, has pasta parties with them for every home game, and decorates and makes signs for the school and games. In addition, they cheer at every single pep rally, have cheered at a unified sports event and the Wounded Warriors Project for the Varsity Wrestling team. They also deal with a very busy daily tumbling and practice schedule while handling school and homework.
Foran Varsity Cheer spends their whole season, both football and basketball, preparing for competitions. Leah Zinsky, captain, said, "I hope everyone is as excited as I am! And I hope they're ready to put in effort so we can finally see all the hard work pay off!"
The team takes advantage of every opportunity to practice their routine, whether it's at halftime at a game or if there's extra gym time in the school. Captain Adriana Sciancalepore said, "My expectations for the team are for everyone to give 110% at practices and to place high at competitions."
The dedicated and determined team is made up of talented individuals. They push themselves and work hard to achieve their goals. Mariana Coelho, senior, said, "We push ourselves to do our best and leave everything out on that mat."
---
Dylan DeStefano
Staff Writer
The Foran basketball team is a very new team. This team lost all of its seniors last year including Matt Gomes, Bill Seuch, Tyler Kasuba, Sean Deegan, Bob Notholt and Nick Weissauer. Now with a whole new starting roster the team looks to rebuild after losing six great athletes.
This new team has two starting sophomores, Mike Sciuto and Zack Tavitian, who will surely be amazing players in the coming years.
With younger teammates comes less experience and that looks like one of the troubles for the Foran Lions' basketball team. All of the starters came off of the Junior Varsity team last year except one.
The captains this year are Rob Ceballos and David Enders. Hawkins French transferred from Fairfield Warde and has electrified the team. "Playing with new people really opens new opportunities as a player," stated French. "It helps me get better."
"I think we need to get more experienced," said Zack Tavitian, "We're a young team and we will get better as the season goes on."
Tavitian is a monster at a height of six feet and six inches and has been a big help on the court for the Lions this season, even though he's a sophomore.
"I love playing for the team," said Sciuto. "We played on Junior Varsity together but we have to realize this isn't Junior Varsity anymore, and we have to improve quickly."
Sciuto is also a sophomore on the team. Sciuto and Tavitian believe that even though they are inexperienced, they can quickly adapt to a new high level playing field.
The Foran Lions recently defeated the Lawmen 48 – 44 in a very close 4th quarter comeback by the Lions. Tavitian was the player of the game with 17 points and 12 rebound; Sciuto had 11 points and French had 10 points. "It was the largest win of my life and I knew that winning that game meant everything for me, the team, and our fans," said French.  
"The team is very family oriented; we play hard and never give up," Ceballos, said.
This team has definitely shown that with progression they will be a great team. They have already demonstrated they will do whatever it takes to win and they keep pushing even when the odds are against them. This Lions team is definitely an eye catcher and they are a true inspiration of strength.
---
Athletic Eye: David McLenithan
Aley Phelan
Staff Writer
Senior, David McLenithan, has spent the majority of his youth on the ice. The captain of the Milford Indians hockey team has been playing since the age of three years old. Hockey seems to run in the family. While his dad did not play, his three brothers started at a young age as well.
While hockey is his favorite sport to play the senior is a three-sport athlete, also playing football and lacrosse. Hockey is an important part of his life because his dad is from Michigan, where the sport is very popular.
McLenithan enjoys other activities too, like fishing and hunting. "I usually go fishing and hunting with my dad," says the senior. His father is a big inspiration to McLenithan, who said, "He was a three-sport athlete, and showed me how to balance sports and still get good grades."
The senior is also very involved in the community, bringing back the BEAST club at Foran High School and being an Eagle Scout. He and senior Esteban Velez brought back the bully elimination alliance club.
"LJ Warren, who graduated in 2012, started the club but we brought it back after he graduated," said McLenithan.
Velez said, "David tries to lead the club by example."
McLenithan finished his Eagle Scout project, an outdoor trail, over the summer at Orange Avenue Elementary School.
As the Indians approach the middle of the season McLenithan said, "I expect to do pretty well this season.
"We have a lot of young talent," he added. "Even though we graduated a lot of good players last year we still have young players that can step up."
The captain expects to make the state tournament this year despite the team's leading competition, Branford, whom they lost to earlier in the season. McLenithan says he hopes to make the quarter finals.
McLenithan's fellow teammates appreciate him as a captain and leader for the team. Junior Luke Gibbs said, "David is a great captain, and he does whatever he can, on and off the ice, to benefit the team."
Fellow captain and senior at Jonathan Law, Jarrod Butts, said, "He is a good assistant captain, and he helps with controlling the team."
Butts added, "He is a good player who knows how to play defense very well but can also get in offence."
The Milford Indians coach, Mr. Follo, says McLenithan has well deserved his position as captain. "He is an outstanding leader on and off the ice and works hard all the time," Follo said.
McLenithan plans to study engineering in college. He hopes to go to Wentworth Institute of Technology, RPI, or Michigan Tech. Since he has family in Michigan and vacations in Michigan, the senior said, "I am not afraid of distance, I just want to get a good degree, and good internships."
As far as McLenithan's hockey career goes, he hopes to play intramural or club hockey while attending college.
---
Jenny Weissauer
Columns Editor
Say Goodbye to the Number 5
On January 17th 2015, Mayor Ben Blake officially declared it "Zach White Day" in the city of Milford. This ceremony was held this past Saturday before our Milford Indians defeated the Red Hawk's 4-2. A much deserved day numerous speakers spoke on behalf of White including Mayor Ben Blake, Superintendent Elizabeth Feser, Foran's very own dean Sean Brennan, Jonathan Law's athletic director VJ Sarullo, and coach Sal Follo. Everyone had only great things to say about White. White's outstanding career consisted of many accomplishments. Coach Follo describes White as "one of the best players to ever come out of Milford, that has played for me, and he's only one of two players that we retired his number because he made allstate three years in a row." Overall in his four years, White played in 83 games scoring 95 points. White also had 108 assists and maxing out with 203 points. Not only was Zach a tremendous player, but he was a tremendous leader and role model to them teammate. Teammate and former alumni Ben Lavallee says, "I've been teammates with Zach for around 11 years and I've never who cared about making others around him look good.  He's a class act who couldn't be more deserving of the honor of having his number retired. I had the time of life playing with best friend and I couldn't be happier seeing his number up at the ice pavilion." Milford will always remember Zach White's amazing days with the Milford Indians and can't wait to see his next hockey move!
---
Katie Buckheit
Sports Editor
On Wednesday, January 21st, Foran will have a home match against Hand in a battle of SCC unbeaten teams. This match will be honoring veterans and include a presentation to the Wounded Warriors Project, which was the team's season-long service project. The match begins at 6:00. Support the team and our veterans by wearing black!
Ricky Kratzer, one of the team's three captains, is confident about the match's outcome. "I think it's going to be a close match, but I think we're going to end up winning."
The Wounded Warrior project is the team's service project.  "Last year we were focused on breast cancer.  This year, we chose the Wounded Warrior Project.  We are dedicating our meet tomorrow night to the organization, dedicating the match to veterans and are raising money." Kratzer says. This worthy cause is important to the whole team. Freshman Ryan Luth said," The Wounded Warrior project gives injured veterans extra help to improve their lives, even if it's a few small actions. It shows the veterans that people are still there to help them when they feel like they're all alone or lost."  The Foran Wrestling team is looking to raise money and awareness. There will be t-shirts for sale at the match. Come out to this worthy event.
The team's records are below:
Foran (F) 57 Wolcott Tech (W) 22
Ellis Tech (E) 43 Foran (F) 30
Foran (F) 44 New London (N) 36
Records: Foran 15-2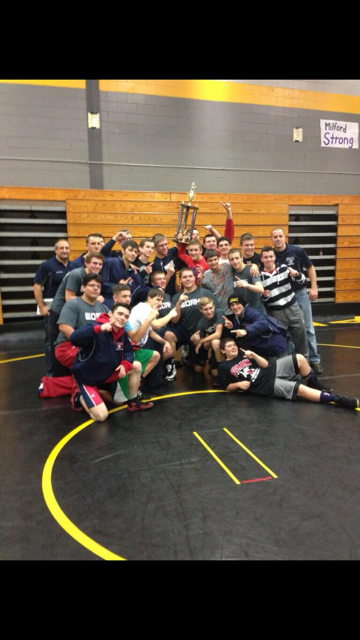 ---
Katie Buckheit
Sports Editor
          The Saturday after Thanksgiving began the annual Sticks for Soldiers Lacrosse Tournament at Ludlowe High School in Fairfield.  Teams from all over Connecticut joined together to play games and raise funds for returning soldiers who are going through rehabilitation after losing limbs.
Bobby McGinnis, junior, who played on the Foran boys teams, describes how the day progressed: "We played four 30-minute games of 6 versus 6 lacrosse.  At about 11:30 we went to the main field to listen to a speech by one of the recipients, and the soldiers as well.  All the money goes to the two wounded recipients."
This year's honorees were Sergeant First Class Mark Holbert and Sergeant Aaron Alonso.
According to the Sticks For Soldiers website, "…during his fourth tour in Afghanistan, [Sfc. Holbert] stepped on an IED on 16 August 2010, resulting in his right leg being amputated above the knee, and his left leg  amputated to his hip from a fungal infection.  He is missing multiple fingers, and suffered extensive nerve damage along his forearm."
Sfc. Holbert continues to push the boundaries of his physical disabilities, the website states. His awards include the Meritorious Service Medal, Purple Heart, Special Forces Tab, Expert Infantry Badge, Combat Infantry Badge and others.
US Marine Corps Sgt. Aaron Alonso was a squad leader in 1st Battalion, 9th Marine Regiment, and was injured just this past February 2014 from an IED explosion. He received wounds that included the loss of both his legs well above the knee.  After only six months of rehab, he wheeled himself in a 5K race, and climbed the 88 steps to the Lincoln Memorial.
The Sticks For Soldiers website describes him as a real inspiration.
In addition to the boys' lacrosse teams, girls from Foran participated as well to raise money for these two soldiers.
"Despite the cold weather, the girls put in a solid performance," says Kirk Knudsen, a Foran girls' team coach. "The girls started off slowly in the cold weather and gradually and steadily improved throughout the day, playing Fairfield-Warde, Lauralton Hall, St. Joseph's, and finishing strong against Weston."
McGinnis adds, "It's cold but it's nothing compared to nights in Afghanistan.  We always play the weekend after Thanksgiving to give our thanks to the soldiers."
"We worked really hard as a team, and adapting to playing with new people isn't easy. With the amount of determination and passion that our team has, we gave the teams who had a more developed program a definite battle. Look for the girls' lacrosse team in the spring and definitely come out to support!" said Julia Astram, sophomore, who played on the girls' team.
The tournament was a huge success.  All the teams helped raise more than $115,000 for the honorees.  Sticks For Soldiers continues to gather the community together to give thanks to the soldiers who have served the country.  To get more information or to donate, visit sticksforsoldiers.org.
Some information courtesy of www.sticksforsoldiers.org
---
Marykate Fallon
Staff Writer
Start of the Season
Get ready to dive into winter sports by going to the first boys swim meet tonight, December 18, against Shelton at 3:30 p.m. The boys are anticipating a great year and are looking to improve their record of 8-5 from last year. Senior and captain, Ryan Harrington, can't wait to start his fourth and last season as a Foran Boys swimmer and believes the team will be very successful. Harrington states, "My goals as a captain are to keep the team motivated and be the best captain I can be." He also shares that, "I think a lot of people will qualify for states and SCC's and the team will definitely improve from last year." Junior, Drew Corsi, states "The team will be a lot more competitive this year and I am looking forward to a promising season." Corsi would like to break the backstroke record and knows the support of the team will help him do so. The boys are more than excited to kick start their season and can't wait to improve as a whole. If you can't make it tonight, make sure you attend a boy's home meet this season and support your Lions!
---
Michael Bakx
Staff Writer
Fireside Chat with Coach Esposito
Foran's captains this year are seniors, Ricky Kratzer and Pat Fitzgerald. Foran wrestling's head coach, Coach Esposito, says "The strengths are in our returning wrestlers. Luke Edmondson was State Champ last year as a sophomore. Jubilee Witte and Noah Hubler finished 6th in the state. Gino Esposito set the Foran school record for wins as a freshman with 35. They will be our anchors. Our weakness is in the weight classes where we have young, inexperienced wrestlers. Tyler Geanacopolous, Will Mauro, Nic Vanchot The young guys will have to grow up fast for us to achieve our very realistic goal: A State Championship." He also talks about some of the new members of the team saying that "Freshmen Ryan Luth and Qasim Khan are experienced, decorated youth wrestlers so they can step into the lineup and compete right away. Nick McQuade returns after 2 years away from wrestling and adds strength and toughness to our heavy weights." Esposito says that he will continue on the same upward path that last year's head coach, Peters created. "I believe in work. My boys work harder than any team in the state. I know every coach says that, but I challenge anyone to make it through one of our practices. Hard work gives them the freedom to achieve great things and to wrestle without fear of failure. When the fans look onto the mat and see a Foran wrestler out there, know that they have earned the right to be there, and they will compete without fear, never quit, and represent the school with class and distinction."
---
Alex Tobin and Julia Astram
Staff Writers
Gymnastics Flips into the Season
The Foran Gymnastics team is headed for success! Captains Nicole Pergolotti and Hailey Alicki, seniors, are super excited for this upcoming season and want to help the girls have the best season possible and improve along the way. There are at least 10 girls on the team already and after tryouts on December 3, there is hoped to be many more. Freshman Sam Pierpont said, "We compete individually, but we work as a team." There is a total of eleven meets this year. Sophomore Kylie Carino said, "It's going to be a long season of hard work and dedication." The season's first meet is home against Jonathan Law at seven o'clock, be there! Daniel Hand is the class M defending champion, so Foran's meet against them on January 17  and 22 should be a good one. Freshman Jessica Intelisano said, "We will try our hardest and hope to improve by the end."  The gymnastics team is optimistic that they will participate in the SCC Championships at Jonathan Law on February 5th at five o'clock sharp, Good Luck girls! Junior, Erica Hansen said, "I'm excited for the upcoming season and I think everyone will improve, Hailey and Nicole are going to be great captains." The last meet for the Foran Gymnastics team is against Trumbull on February 19, 2015. Strive and Thrive Girls!
---
Priyanka Srivastava
Staff Writer
Thankful for Foran Football
Once again, the Foran Football team won the highly anticipated Thanksgiving Game against Jonathan Law, with a final score of 41-21. This marks the seventh year in a row the lions have shown Milford who runs this town.
Foran and Law were tied 14-14 in the first quarter. Sophomore Brett Huber and junior Colin Firmender scored touchdowns for the Lions, but Law reciprocated with touchdowns of their own. Foran took the lead in the second quarter, after another touchdown by Firmender. Touchdowns by Jake Kasuba and Stephen Longley guaranteed a victory.
The Eagles had a very successful season, and their competitiveness showed in the final game of their season. Coach Bevino said, "They've won five in a row, so we're very excited about the competition. It's always a good game regardless of the records. You can throw them out the window. When two rival teams play each other, there is a lot of excitement and enthusiasm."
Of course, this marks the last game of the season and the last time members of the Class of 2015 can run on to the field as a Lion. On the last game of the season, Coach Bevino said, "This is a big game. This is the toughest game for us because we have to say good-bye to our seniors, which is very sad. With that, we have won six years in a row and we want to keep the streak alive." Kasuba, the quarterback who has had a very successful high school career, wanted the best for him and his teammates, and said," I hope us seniors get what we have been working for all year and just show Milford who has the better team."
The seniors have been able to bring home the championship all four years they've been here, and that's an accomplishment they can look back and be proud of. Longley and Kasuba are joined by Josh Mixie and Anthony Raccio as the senior captains of the team. The senior class also includes Joe Radecki, Matt Carrano, David McLenithan, Pat Fitzgerald, Anibar Moras, Matt Rozmus, Esteban Velez, Rob Laggis, Zach Cardillichio, JR Pelligrino, and Cubby Canelli.
The audience of students, parents, teachers, and alumni all had a great time getting together to cheer on their teams. They were able to get together and celebrate not only their footballs teams, but also their school's bands and cheerleading teams. Foran's band was on fire, just like they have always been, and they performed their rendition of "Get Lucky" and "Funky Town" for the halftime show.
Thanksgiving also brings out the best in the student sections, but I think we can all agree that Foran won that battle as well. "I think a student section brings a lot of energy to the team", said senior Dylan DeStefano. "It can mess with the other team's head, so it can mess with their game strategy. The Thanksgiving game had a lot of raw emotion and a lot of power. I think we brought everyone together, had a good time, and helped the team win." Although Law did win points with the Sumo wrestler costumes, they didn't have money or confetti.
All in all, the Thanksgiving game gave Foran students a reason to be thankful that they are a lion.
---
Priyanka Srivastava
Staff Writer
Farewell to Coach Nails and Coach Liz
As we enter the 2014-2015 season of Girls' Basketball, we have to say good bye to our beloved Coach Scott Nails and Coach Liz Roemmele. Coach Nails has been the head basketball coach for 6 seasons, is pursuing a coaching job at Rye Country Day School in Rye, New York. Coach Liz, the freshman coach and assistant varsity coach for the 2013-2014 season, has taken up a position at the same school. The duo will be greatly missed by players and the Foran community.
Coach Nails and Coach Liz have created a very successful program here. The team won the Hammonasset division in 2013 for the first time since 1976. Foran alum, an All-State athlete, and Co-Captain of the team for the 2013-2014 season Teneya McLaughlin said, "He has definitely made a name for the woman's basketball program and bringing the first Hammonasset championship banner for women's basketball to Foran had a lot to do with him, not just the players. Without a coach to help you, a team can't succeed and he was definitely a great coach."  McLaughlin has gone on to continue her basketball career at Assumption College, and Coach Nails has always emphasized the importance of being a successful student before being successful athlete.  "Coach Nails has taught me just how important grades are for me to be able to play," said McLaughlin. "He always asked about grades because they come before basketball and I still have that mindset now while playing college basketball."
Coach Nails did indeed bring the best out of his players, too. Foran alum Lucy Weissauer, a Co-Captain for the 2013-2014 season of basketball as well as the 2013 season of volleyball, and "Mother Goose" to her teammates said, "              Coach Nails helped me realize my potential to lead. He gave me a lot of responsibility and expected a lot out of me, which really helped me to grow as a leader." During her time here, Weissauer was a natural leader and encouraged everyone to do their best. The lessons Coach Nails taught his players definitely resonated with her.
Coach Nails also brought a positive attitude to practice and encouraged everyone to work the best of their ability. On the practices, Weissauer said, "My favorite memories with Coach Nails are the practices. We had a lot of fun moments as a team. I'll miss his humor and intensity. There was never a dull moment on the team with Nails as coach and he was great at motivating us and getting everyone excited to be there". On his lighthearted and fun outlook, McLaughlin said, "My favorite memory with Coach Nails was how he had nicknames for everyone according to their personality. It made everything less serious and easier to enjoy while still playing basketball and being a successful team. I'll miss most how he was always laughing and bringing happiness to the team. Even though I graduated I was looking forward to coming back and seeing him coach Foran and being in that type of atmosphere. He will definitely be missed in the Foran community."
Coach Liz, a new addition to the coaching staff last season, made a huge impact on the team and taught the players a lot. "Coach Liz helped me a lot because she played college basketball so it was easier for me to relate to her," said McLaughlin. "She was also a guard so she helped me learn some new moves and I will always be thankful for that. We still stay in touch whenever I have a question she's right there to answer it". Sophomore and returning varsity player Jessica McQuade said, "Liz was always there for me no matter what. She always offered me help when I needed it. If I ever had a bad game she would go to me and tell me that it happens to everybody and to try even harder next game. She helped me become a better point guard and the skills that she has taught me will be with me forever". Coach Liz was a valuable asset to the team, and the lessons she taught our Lady Lion basketball players are greatly appreciated.
As we look forward to the season, the team is very excited to get back in it and start competing. On the upcoming season, McQuade said, "Even though he is gone, I am still very excited for this season. I am excited to start practicing and to meet the new girls on the team and to bond with team even more. This year is going to be a year of trying to re-figure ourselves out. We have new coaches and new players so this year is going to be hard but we have to go with what we have".
On behalf of the Girls' Basketball team and the Foran community, we say thank you to Coach Nails and Coach Liz and wish them the best of luck!
---
Jenny Weissauer
Columns Editor 
Back To Attack!
Mark the date! On November 26th, the eleventh and twelfth grades girls participate in the Powder Puff flag football game. During the three weeks, Coach Troy, along with many other coaches, and the players work very hard in preparation for the game.
The game is against Law, our cross town rival; both teams work very hard. The crowd goes crazy and have a ton of fun. Both teams also have a lot of fun and it is clear that the girls make new friends and create a bond that can never be broken.

Last year, Foran won the game for the first time in seven years! Foran put their heart into the game, played very hard and never gave up. One of our captains last year, Jessie Black said, " The win was a good feeling. The whole team worked very hard to win. The Foran football coaches helped the team a lot and gave us good advice. The game was really fun!" We hope to see you there this year at the game!
---
---
Alex Tobin
Staff Writer
Swimming to Success
Foran girls swim team dives into success. This past Thursday, one of our very own, freshmen, Emma Longley, received 7th place in the Class S Diving Championship. Longley will also qualify for the State Open Diving Championship this Tuesday. Go out and support! Longley said she did not expect as much success that she had this year and the team really bonded and supported her. Longley's best dive during the season in a 6 dive dual meet was 620.80. In her 11 dive meet she received a 348.02. Junior swimmer, Emma Bromley, said although there were many new additions to the team this year, she thought they did very well overall. Dana Luzzi, senior, said the team is very close and one of their best strengths is their head coach, Mrs. Skutches, due to her excessive knowledge. Emily Sportini, Sarah Fitzgerald, Erica Hanson and Ava Corsi broke the school record in the 200 Medley Relay this weekend. Sarah Fitzgerald also broke her school record in the 100 breaststroke. Although this is Foran's second year in a row participating in the State Open Championship for swimming or diving, Foran has not been this strong since 2001, what an accomplishment.  The swimmers and divers finished their season with 4 wins, 6 losses, and a tie. Overall, the girls had a good season.   The season will come to an end tomorrow.
---
Marykate Fallon
Staff Writer
Carly Pala, senior and captain of Girls' Soccer, has verbally committed to Salve Regina University to play Division III soccer.
Pala has been playing soccer since she learned to walk and is eager to start playing in college.
She started playing soccer because she watched her older sister play.
Pala said, "My older sister has played her whole life, so when I saw her playing, I wanted to be on the same team as her." Pala fell in love with the game as soon as she started playing.
Coming into her senior year, Pala was named co-captain with her two classmates Alexia Malangone and Kali Borden. Pala has enjoyed being captain and said the best thing about it is "being a leader with Alexia and Kali and also inspiring underclassmen to do their best."
"Carly is a great leader and takes full pride in being captain," said Malangone. "She is a great teammate to have."
Pala has also gone all-division her sophomore and junior years and hopes to achieve the same goal during her senior year.
When Pala isn't kickin' it on the soccer field she enjoys spending time with her friends and jamming out to her favorite song "Shake It Off" by Taylor Swift. Pala said, "I love that song, it puts me in such a good mood and I always turn it up whenever it's on the radio."
Pala also has an abundance of academic achievements. She has achieved honors all four years and strives to do her best in every class. Pala is always working hard to get good grades and is always going above and beyond with her work.
Pala appears very dedicated to the game, and friends find it hard to imagine her doing anything different.
Because Pala enjoys soccer so much, she encourages younger students to take part in sports in high school.
"It's a great way to make new friends and also to get involved in the school," Pala said. "When I was a freshman my sister was on the team so it was good being able to play with her again and it also helped me build friendships with some of my best friends today."
---
Priyanka Srivastava
Staff Writer
Coach Rick DiStefano's boys soccer team brought their A game at their home field on October 27's highly anticipated matchup between Law and Foran. Law scored in the first half, but the Foran Lions tied the game 1-1 in the second half with 6 minutes left. After facing a 2-1 loss at Law in September, the home field proved to be a different setting. Parents and students alike supported both teams in the cross-town rivalry. The highly anticipated matchup between Foran and Coginchaug took place on October 28, and the season ending game was also their Senior Night.
Captains Cedrick Lingane and Leandro Jorge, both juniors, and Jake Kubic, a senior, are all looking to lead the team to success.  Kubic is by joined goalkeeper Prashant Patel, James Berkovich, Joseph Buzelle, Tyler Phillips, and Claudio Dos Santos as the seniors of the team. Juniors include Dan Izzo, Kyle Greenspan, Nico Muoio, Patrick LaPenna, and Jon Brennan.
Foran blew Coginchaug away with a 4-3 win. Jorge scored twice, once with 2:58 left in the first half and 10:52 in to the second half. Berkovich added one goal in the 27th minute of the first half, and Kubic added another one. Patel had 11 saves. The team finished with a 4-11-1 record. Foran had previously won against the team with a score of 4-1.
Along with the victory, the team also celebrated their seniors. Each player got their number placed on the fence with cups and posters next to them. It was obvious each athlete played to honor the seniors and make their last game at home a success.
---
Dylan DeStefano
Staff Writer
Out of all the teams at Foran High School, the most electrifying team may be the Foran Girls Volleyball team. The volleyball team has been succeeding in the 2014 season due to the extreme amount of talent. Last year the team had a record of 12 wins and 6 losses.
In the state tournament they defeated Ellington, Granby and Rocky Hill to advance to the State Championship game. They were then defeated by the overall number one seed, Woodland High School, in four sets.
Coming into this season people had doubts about how the team would fare without star player Fallon Bevino and several other players. But the team started out the season with three strong wins and it didn't stop there.
The team became more talented after every game. Senior and captain Janae Owen said, "Many people had their doubts about our season this year, but our hard work, determination and positivity has helped lead us through every game and achieve our goal of winning."
The team has worked hard together to become a powerhouse in the SCC (Southern Connecticut Conference) and Class M division. The key to the team's success has been and always will be teamwork. Senior and captain Jenna Zacarelli stated, "We are a great team and when we work together we can defeat anyone. We can't take some wins for granted; we have to try our hardest every time for a good victory to improve. The fans are the real factor in victories, the more fans the better."
This team has high expectations going into the state tournament coming off a recent win from cross town rival Jonathan Law High School with a record of 14 wins and 4 losses.
In an interview with gametimect.com coach Julie Johnson said, "The girls work really hard; being tall helps too. I am not surprised where we are. We have created an atmosphere here where we are used to winning. We expect to win. There have been a lot of close games we have won. That is great too because we learn how to win a fifth game."
The Foran Girls Volleyball team is looking for a chance to go back to the state championship –  and a chance to redeem themselves.
Foran is ranked sixth in class M division and fourth in the SCC. If their record says anything, it is that there will be a glimmer of hope for this upcoming post-season.
---
 Watch the Girls Swim Team Rule the Pool
Senior night for girls swimming will be held tomorrow night at 7 versus Jonathan Law. Foran's record is 4-6-1 (wins-loses-ties) and Law's record is 2-9 (wins-loses). Both teams have faced West Haven; Foran won 94-80 and Law also beat West Haven 99-81. Both teams also swam against Mercy; Foran won 94-92 while Law lost 85-93. These results foreshadow for a very close meet, if both teams bring their all the win could be in anyone's hands. The seniors at Foran are Jenny Weissauer (captain), Amanda Roma (captain), Corissa Masiciana (captain), Marina Kydes, Hanna Birenbaum, Dana Luzzi , Hailey Alicki, and  Nicole Pergolotti. Laws seniors are Phoebe Herbert, Jamie Llama, Justine Bannon, Kelsey Kopazz, Melissa Hanania, Hayley Sanchez, and Aubrey Bepko. Maren Sanchez was also a part of the Jonathan Law swim team and would've been a senior this year, so a moment of silence will be held for her today at the meet. We are hoping for a very big turn out tonight! Not only will we be supporting Maren, but tonight will also be dedicated to breast cancer awareness. Baked goods will be sold in order to raise money for Lion Heart, founded by Kathleen van Rijn. Lion Heart supports Smilow Cancer Hospital at Yale-New Haven and is a team dedicated to supporting one another, fund raising, and having fun while doing it! Come out and support crosstown rivals at 7 at the Foran pool!
---
Marykate Fallon
Staff Writer
Have No Doubt, See You All At Red Out!
The Lady Lions sure went out with a boom last night, defeating Hillhouse 3-0. The Lions record improved 12-4 with each match being an easy breeze for the team. The first game, 25-6, let Hillhouse Academics know the Lions were not here to mess around. The second and third set appeared to be the same with scores of 25-7 and 25-6. Kayla Ellis, senior and captain, had a super star night with 14 total aces and eight kills. Kelly Hunt and Janae Owen also had a stellar night, Hunt with seven kills and Owen with six. The Lions showed no mercy against Hill House and plan on doing the same as they take on the Guilford Indians on their senior night, tonight at 6:30 in the Foran gym. Seniors and captains, Ashley Mendillo and Jenna Zacarelli, both reflect on Senior Night saying, "We've been playing Volleyball for all four years at Foran and it has been one of the best experiences of our life. We are both looking forward to senior night and playing Guilford, which is always good competition, but it is going to be bittersweet."  The girls will be going into tonight's game striving to reach their goal of getting another win and improving their record 13-4. Don't forget to come and support the girls, get rowdy, and be decked out in red!
---
Making Strides to Success
Under Coach Dick Jeynes, the boy's cross-country has grown to be one of the most successful programs at the school. Senior captains Tyler Porcello and Kevin Mastriano, joined by fellow seniors Matt Tylutki, Matt Downing, Kyle Lockwood, Kevin Aiken, Jeff Morgan, and Jeremy Persichilli are looking to make their last season legendary. It's safeto say that they have succeeded. Not surprisingly, the guys recently won the Hammonasset division at a meet in Madison on October 7 against Hand and Guilford. They beat Hand and Guilford for the first time ever with a score of 27.
On his hopes for the team and himself, Porcello said, "For the team, we're always looking to win. Hopefully, this year, we have a chance to win the state title, but we have to stay healthy. So that's definitely the ultimate goal for the team. Personally, I'd like to make it as far as I can, so hopefully qualify for the state open, maybe New England Championship would be nice, but I'm taking it day by day right now."
The juniors include Nick Dana, Aaron Hostetler, and Conner Quinn, who are ready to lead the team to success next season. Sophomores Quinn Oliver, Kyle Anderson, Mark Fitzpatrick, Jack Audrey, Ethen Jorgensen, and Ryan Griffin, and freshmen Nathan Garofano, Max Chang, Makano Takeuchi, and Roger Bernard are improving times drastically and are ready to be the future leaders of the team. They hustled hard during the preseason, attending 6AM conditionings every weekday in the summer. With such a strong work ethic and unwavering dedication, future success is inevitable.
---
 Fast Times at Foran High
Foran's Girls' Cross-Country enters its second seasonbranching off from the guys, and there have been many strides made since, literally. The team has experiencedbetter overall and individual places and stellar times. Our beloved AP Literature, English 2, and English 3 teacher Mrs. Ramsey, previously Ms. Worcester, took over the girls team for the 2013 season. On the growth of the team in comparison to last year, Coach Ramsey said," The team hasn't grown in size, but we have grown in quality. The girls on the team this year are hard workers and are dedicated to each other.  We do have a stronger record this year, but I am more impressed with how close the teammates have become with one another."
The team has welcomed new athletes, including juniors Erin Dillman, Madison Ganter, and Baleigh Toon, sophomoresKelly Kuryla and Allison Jezierny, and freshman Julia Harrington. These girls have established themselves to be tough athletes, getting better every day.
This year's standout has been Lilly Striffler. After dealing with a season of injuries last season, she came back as a sophomore ready to go. She finished first at the Neubauer Invitational in Sheehan with a time of 23:16. Returning members of the team
include seniors Priyanka Srivastava and Morgan Dotson, junior Sarah Barrett, and sophomores Hannah Poulot,Genevieve Jaser, and Ariel Magowan. All the girls have had much better times in comparison to last year, and only look to improve."I would love to see every athlete drop time at least four times this year", Coach Ramsey said on the improvement of the team. "I would be ecstatic if we end the season with a 75% of our match-ups in the win category, but it isn't the end all be all.  I am very happy to say that we're on our way to
both of those goals."
The team is set to compete at the Winding Trails Invitational in Farmington on Saturday, September 27, and a meet at Milford's own Eisenhower Park on Friday, October 3 against Platt Tech, Jonathan Law, West Haven, and Stratford. With an 8-3 record and prior experience competing against the other teams, we should be set to go!
---
Katherine Riordan
Staff Writer
Foran Football v. Trinity Catholic
Homecoming game was last Friday, October 10, and the Lion's didn't get the win they were hoping for. The Lions tried their hardest to fight against the Crusaders, losing 19-0. Even though the Lions lost this game, but made sure to put up a strong defense and tried their best to stay in the game. With Jake Kasuba hurt with a foot injury, the game had to play this game without him. They had four first downs in the game along with a couple of passes in the first half.  The Lions defense made several plays that helped them, such as a blocked extra point and a few tackles that helped prevent some touchdowns. Steven Lynch intercepted a ball and Josh Mixie blocked a field goal. It was a good game and Foran put up a fight. What's next? The Lions are playing against the Lyman Hall Trojans in a home game this Friday, October 17. Be there to support the team and don't forget to bring your lion pride!