More Than Just a Game
     There are many different ways sports can positively impact a person's life. In the Foran community, there are 540 student athletes who are all part of the Lion family. One of Foran's highly talented student athletes is Joe Gaetano, a junior that plays baseball, basketball, and football. Joe is a three-sport varsity athlete who was selected for the All-SCC team in football. 
     According to an article by Dr. Steve Amaro, titled Participation in High School Athletics Has Long-lasting Benefits, sports have long lasting effects on athletes, teaching them about teamwork, social responsibility, and leadership. All three sports that Joe plays are team sports, requiring lots of communication, teamwork, and creating a sense of family. 
     Dr. Amaro also mentions how sports bring improvements in physical health, stress management, and academic benchmarks to athletes. 
    David Gaetano, a senior and Joe's older brother, says, "In watching Joe grow as an athlete, I've seen him grow both in ability and character.  Playing team sports has taught him how to interact really well with other people in an effective way.  I think he uses sports as an avenue to destress, which has helped him become more focused on his life goals."
     Not only has sports helped Joe with social skills, but time management as well. To go along with the three sports he plays, he is active in clubs at Foran such as Key Club, Natural Helpers, Forever Friends, Robotics, and the National Honor Society. Joe has also found time to work part time at Cappuginos, a cafe in Milford. 
     "Sports have taught me how to manage my time because I have to make sure I can get my schoolwork done in time and balance my social life alongside sports. They've also taught me that hard work and dedication directly lead to positive results even if there are bumps in the road along the way," says Joe.
     Sports have a great effect on your mental and physical state. It makes athletes workout out to get bigger which is a must in sports.
     Garrett Walker, Joe's baseball and football coach, has seen Joe improve physically and mentally since he started at Foran. "Joe is a special blend of an athlete. He has developed himself into an outstanding student athlete." 
     Athletes, like Joe, go to the gym and improve in strength which makes playing the sport easier. This is important to athletes.
     Walker continues, "Joe has steadily improved his strength and feel for the game over his three years. He has begun to be a lead by example guy, but also knows how to put his head down and grind."
     Sports can be something that can also have a lifelong impact on you. They provide each athlete an opportunity to work with other people, develop self-discipline, and a solid work ethic. All of these traits are vital for the workforce, somewhere high school students are approaching in the near future. 
     According to Dr. Amaro, "The concept of being part of a team makes athletes more marketable to colleges and employers as they want people who can perform under stress and follow a business or collegiate plan of action. They want students and/or employees who can take initiative and make meaningful relationships so that everyone contributes to make an organization better"
     Not only does sports have a short-term effect on an athlete but leaves a long-term effect as well. It creates friendships that last a lifetime. Joe adds, "Playing sports has helped me to make a lot of new friends and a lot of long-lasting memories with the people I care about."
     These friendships between athletes have a family-like feel to them which contributes to their play on the field. The chemistry teammates build at practice and during school translate into success in their sports, while having a good time.
     Dr. Amaro adds, "It is through this experience that high school participants cultivate a second family and learn to value each other; to maximize both team and individual potential, teammates learn to care for each other both on and off the field of play."
     Athletes that build relationships like so, create a sense of care between each other. Dr. Amaro says, "They learn to see things outside of their own personal perspective and feel for their teammates. On high-functioning athletic teams, teammates can even predict and anticipate what their teammates experience, which allows them to create a support system that transcends the field of play." 
     He continues, "This care for others transfers to post-high school experiences, and athletes can maintain this care and empathy throughout their lives."
     Sports replicate real life experiences and get high school students ready for the ups and downs of adulthood.
     Walker adds, "Sports are a major extension of the learning process that goes on during the high school years. The successes and failures, the adversities, and the daily workload all factor into teaching resilience as well as humbleness. The benefits that one can gain from being an athlete are endless."
     Sports can bring people together providing a common interest and have an immediate and long-term impact on athletes' lives. Coaches, teammates, and sports in general teach lessons that cannot be found in the classroom.
Leave a Comment
About the Contributors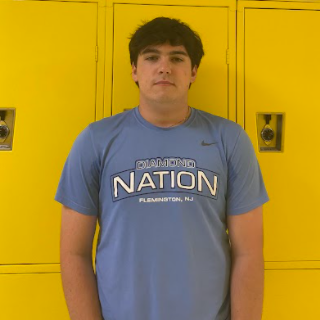 Zach Worzel, Staff Writer
     Hi, my name is Zach Worzel and I am a junior at Joseph A. Foran High School. I like fishing, golfing, and playing baseball in my free time. When...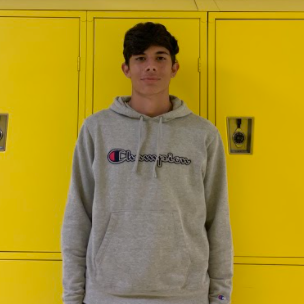 Mati Gorges, Staff Writer
     Hello, my name is Mati Gorges and I'm a junior at Foran. I play soccer for Foran, and like watching many sports. In my free time, I play basketball,...