An Inside Look on Team Managers
     For most sports teams here at Foran, there are one to three students who are able to help out with a specific team. These are the sports managers and with each team, there's different roles that these managers take responsibility for. 
     Many sports teams and coaches enjoy having a team manager with them because it's beneficial. 
     Junior Riley Grunow, one of the three managers for the Foran boys' lacrosse team, says, "It's really fun being able to watch the games and hanging out with everyone." Grunow is a manager alongside juniors Sam Lavallee and Reese Jasminski. 
     These three students, including others who manage other teams here at Foran, have important roles where they help the coaches. For lacrosse, the three of them go to all of the boys' games and keep the stats for all the athletes. They mark down assists, who scores each goal, and more. 
     As this is Grunow's second year managing the team, she's gotten to know the team well and has been able to make new friends throughout this process as well. 
     Being a team manager is a huge responsibility and commitment that individuals make and dedicate their time to help support their team.
     Of course, every sport is different in their own ways, so managers from other sports have different roles in their position based on how the sport works. 
     Junior Kaitlin Dobkowski, a manager for the Foran gymnastics team for the last two seasons, has her own responsibilities for this job, which is a little different compared to managing a sport such as lacrosse. 
     "As a manager, I would come to some of the team practices and at meets, I would keep the scorebook of both teams that were competing," says Dobkowski. She also helped with setting up and cleaning up the equipment.
     Dobkowski continues, "My favorite thing about managing is I love watching all of the events, especially floor, and I grew up doing dance and gymnastics so it's so fun to be able to watch and cheer for everyone on the team!" 
     When these managers attend each game, they form a very special bond that they obtain throughout the whole season and in the future. Cheering on players forms important relationships that each individual hold onto.
     On the Foran Softball team, sophomore Teagan Mulvihill says "The manager is a real morale booster. They are really positive towards everyone, just really picking everyone up… It's like having an extra teammate on the team." 
     Many people enjoy being the manager of a sports team for various reasons, if they're injured and aren't eligible to play, or simply they just want to do something in their free time. It's a great way to get to know more people and help out the coaches and team.
Leave a Comment
About the Contributors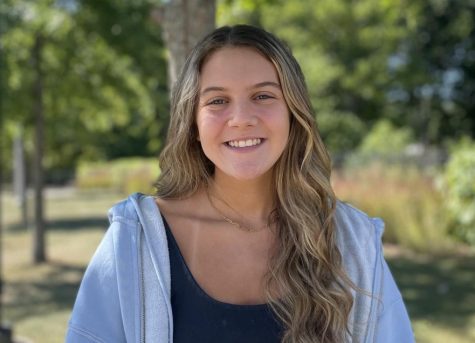 Luci Cappello, Staff Writer
Hi, my name is Luci and I am a senior at Foran High School. I am on the cheerleading team here at Foran during the fall and winter season, while in the...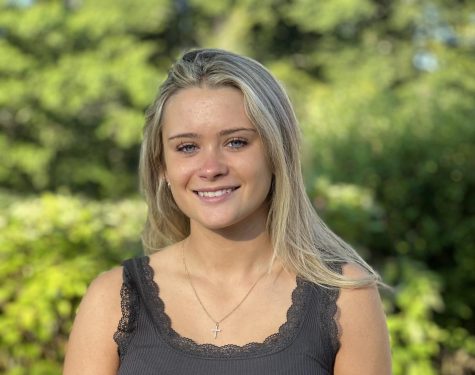 Lauren Stroffolino, Staff Writer
Hi, my name is Lauren Stroffolino. I am a Senior  at Joseph A. Foran High school. In the fall I play on the volleyball team. I also play fall and spring...