School Resources to Utilize for Final Exams
          With summer break approaching, students await the sand, sun, and surf. However, this anticipation comes with a catch, final exams. The school year concludes with the summary tests for each subject. Students may jump through hoops to gather all of the materials they can to be fully prepared for the assessments that await. Though, some might reach dead-ends trying to remember so much. 
          Luckily, Foran offers a variety of programs and helpful resources that allow students who have trouble with independent and non-independent study.
          The After School Assistance Program or ASAP, is active year-round and connects students with teachers who can assist them in several subjects. The program is especially useful for finals and other important exams for all students.
          ASAP advisor and Dean of Students at Foran, Mr. Justin Zywocinski, presents what the program can provide for students in need of preparation for exams.
          "The ASAP program offers students a quiet place to study, do homework, or catch up on missing work…There are 4 teachers that can assist students in math, English, social studies and science. Additionally, there are two peer tutors from the National Honor Society that also help students in the program," explains Zywocinski.
          One of the four teachers, Ms. Chelsea Green, provides details into what she specifically takes on to support students in the program.
          "I help students with essays, assignments for class, makeup work, homework, I edit papers, revise papers, and basically provide a space to complete work." reveals Green.
          Additionally, the numeracy and literacy centers provide critical S.T.E.M. and humanities support to students, especially for different techniques that can be used for exams.
          Ms. Jill Dion, Foran writing tutor, explains what she and other teachers of the literacy department assist students with.
          "We can help with study techniques. A lot of times we'll proofread with students and how they can add information if they're stuck. We can help them organize and prioritize," comments Dion.
          Madison Sheppard, senior and numeracy helper, sums up the work done in the numeracy center.
          "Every teacher from the math department will be here [at numeracy] each period throughout the day. Students go to numeracy if they need to catch up, or if they're struggling with the content in their math classes. Even if you're not having math trouble, you can receive other S.T.E.M. support," states Shepherd.
          While there are many resources available to students, final exams present a deeper struggle for many. Maintaining mental and emotional health is essential when getting ready to take the lengthy tests. 
          School guidance counselor Ms. Kelianna Bonn guides through the many ways in which students can be prepared for exams both academically and mentally.
          "Create a study group with friends. Find a group of individuals to study with and after studying, enjoy some quality time together! Make a study schedule…Break down your tasks and cross them off when you complete them. Make sure your schedule includes rest periods, down time, and self-care activities," Bonn expresses.
          It is also encouraged that students conserve a healthy sleep schedule while studying and amidst the exam process.
          Bonn continues, "Try to get proper sleep, 7-8 hours a night, and incorporate some exercise. With this beautiful weather, going outside for a walk can boost your mood and help you focus!"
          The many programs and resources available to students can greatly help guide one's understanding and alleviate stress surrounding final exams, especially when there are many teachers in a variety of subjects hoping to help students gain all the knowledge they need.
          The ASAP program runs on Tuesdays and Thursdays in the media center from 2:30 to 3:30, and the literacy and numeracy centers are open periods one-eight.
Leave a Comment
About the Contributor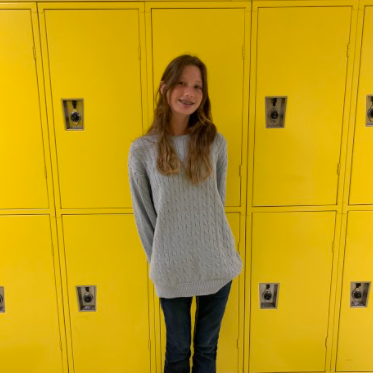 Gracie Brogan, Staff Writer
     Hi, My name is Gracie Brogan. I'm a freshman at Foran. I like to spend my time reading, writing, and listening to music. My favorite subjects...