Stern's Run to the State Championship
          The boys tennis team is off to a very good season so far, coached by science teacher, and 2022 Teacher of the Year, Mr. Alan Stern. Stern has a passion for tennis and teaching science. He has been teaching at Foran for eight years, and coaching for four. His drive for teaching translates to his coaching, as the Lions are rolling with a 11-4 record as of May 11. 
          When TV production class asked why Stern coaches tennis, he replied, "I coach tennis because it's an awesome time working with the players and it is a great experience."
          He continues saying, "The most rewarding part is watching them improve over the course of the season. We start off and as we go on they get better and better and it's really a great time." 
          The tennis team doesn't have any captains this year. Senior Jared O' Sullivan says, "While tennis may not be a team sport in some aspects, team building and practicing with all of our teammates help build our team chemistry and raise up morale."
          Senior Kyle Pokornoski, speaks on the team's recent success saying, "The players within the team have great chemistry. This chemistry translates on the tennis court which is why the team has a winning record. Excellent chemistry around the team is very important to any sport, especially the very competitive and skill based game of tennis."
          Tennis is one of those sports that you have to keep up with and always practice in the offseason to grow. Along with the aspect of having a good time playing tennis, it can be challenging to actually play it. It requires a lot of skill to swing the racket and hit the ball over the net.
          The most challenging part of coaching the sport is, "Getting them to hit the ball", says Coach Stern.
          Over time, players adapt to the game, and become more confident in their skills, which is what the boys tennis team did. Certain skills in the game are hard to obtain, but lead to success.
          The boys tennis team has five matches left in the season and hope to make a run in the state tournament. Foran has had individual state champions in the past, like 2014 graduate Bradley Orban who was a four time All-State and All- American athlete. 
          The team is now looking for a state championship. The boys will play in their next match  on May 13, 3:45 p.m. at Foran High school against Sheehan High.
Leave a Comment
About the Contributors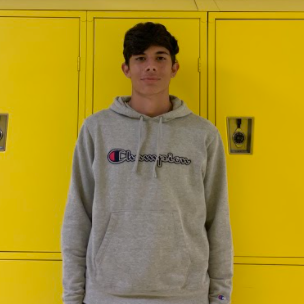 Mati Gorges, Staff Writer
     Hello, my name is Mati Gorges and I'm a junior at Foran. I play soccer for Foran, and like watching many sports. In my free time, I play basketball,...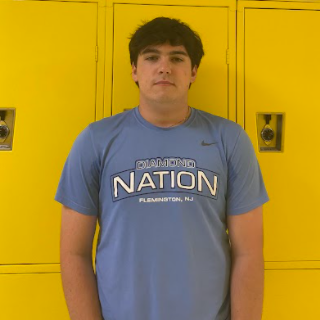 Zach Worzel, Staff Writer
     Hi, my name is Zach Worzel and I am a junior at Joseph A. Foran High School. I like fishing, golfing, and playing baseball in my free time. When...