Spring Sports Recap
          As students look back into the spring season, Foran's spring sports teams have earned some big wins. As of May 18, boys lacrosse 11-4; girls lacrosse 15-1; baseball 9-9; softball 8-5; boys tennis 11-8; girls tennis 5-14; girls track 3-9; boys track 6-6; Golf 5-7. Hard work and effort pays off, each team is constantly practicing everyday to improve their skills and learn new things. 
          Athletic director Mr. Anthony Vitelli states, "It was great seeing our student athletes compete this spring. Many teams have qualified for the postseason, so it's very exciting. Our coaches and players have put a great deal of effort into preparing themselves for competition and it has paid off."
          Each team has their coach to thank for their success. Boys lacrosse has had the same coach since the program started in 2012. Coach Brian Adkins; makes sure that his team is always working to get better. Everyday at practice he makes all of his players give 100% effort.
          Although his players are always working, so is he. Everyday coach Adkins sends out a practice plan to make sure the players know what they will be doing. Coach also sends out a scouting report before every game and that really helps the team prepare. 
          The captains of the team are seniors, Luca Ubaldi, Joey Honcz, Simon Collette, and Andrew Kupson. They play a big role in the team's successes. In Foran's victory against cross town rival Jonathan Law, Collette played a huge role coming up with nine saves on 14 shots. 
          The girls lacrosse program got a new coach in 2018. They hired the Foran football coach,  Tom Drew. Coach Drew has had success during football and it started to carry over to this year. The team is led by captains, Mia Williams and Elizabeth Schuman. Williams committed to Wagner College, which is a Division I school. She is having an amazing season with 64 goals. Not only does she have 64 goals but she also added 15 assists to her point total. Williams says, "the season is going much better than anticipated, we are playing better than ever, winning and being the best we can be as a unit."
          The baseball team is also having a good season even though they lost one of their best pitchers, Trey Deitelbaum. Deitelbaum is committed to Bryant University, which is Division I for baseball. In one of Deitelbaum's starts he injured his throwing arm. As of now he is not able to pitch for the team. However, he is still doing everything he can to help lead to success. Even though he is hurt, he is still batting and trying his best to help the team make states. 
          The softball team is having a great season so far as they are 8-5 in their first 13 games. Foran played cross town rival Law May 17, and senior Kendall LaMorte recorded 100 career hits. 
          The girls tennis team is led by Coach Missy Kaminski who is also a teacher here at Foran. Just like any coach, coach Kaminski is always finding ways to improve the team. 
          The boys and girls track teams are both doing well as they both have multiple wins. The boys team is 7-4 and the girls team is 4-7. The boys track team is led by their relay team that consists of senior Bassit Idriss, Nate Hubner, David Grant-Ekert, and Max Newton.
          In addition, the golf team is wrapping up their season with just a few matches left, they hope to improve to 6-7 the 24th when they play Hamden Highschool at Laurel view golf course. 
          With a little bit of time left in the season and a lot of final senior nights around the corner, students can only wait to see what will happen and wish seniors farewell.
Leave a Comment
Donate to the mane street mirror
Your donation will support the student journalists of Foran High School. Your contribution will allow us to purchase equipment and cover our annual website hosting costs.
About the Contributors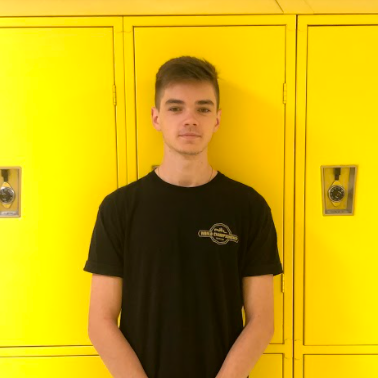 Charlie Sampson, Staff Writer
     Hello, my name is Charlie Sampson. This is my second year taking journalism, I am a senior at Foran and I play hockey for the Milford Mariners...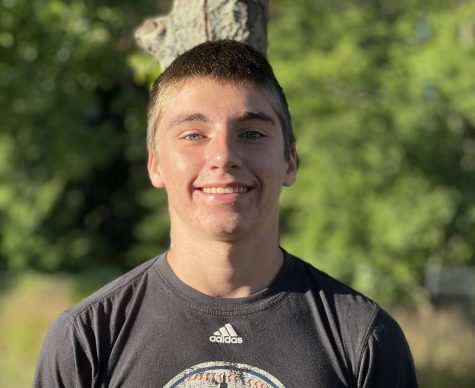 Chris Adkins, Staff Writer
Hi, my name is Christopher Adkins and I am a senior at Foran High School. I play hockey and lacrosse at Foran, as well as coach for a youth hockey team....