Joey Honcz: Student Spotlight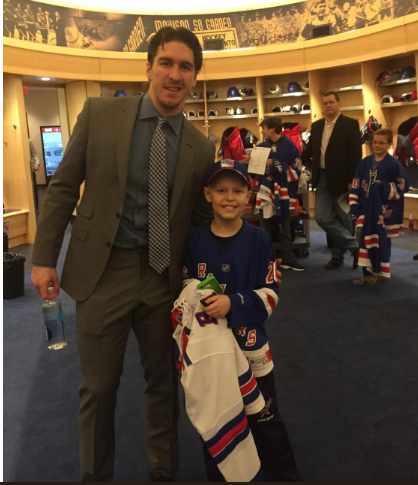 Joey Honcz is a senior at Joseph A. Foran High School who has gone through much adversity throughout his life. But despite his childhood being interrupted by Leukemia in grade five to returning to sports after missing so much time, he has found much success in his academics and athletics.
          Honcz's  mom Christina Honcz says, "Joey's perseverance during his cancer battle was fierce… especially for a 10 year old. But he was determined… determined to beat cancer, get healthy, get back on that lacrosse field and in that hockey rink and resume normal life."
          C. Honcz was with Joey everyday during this tough period of life. She supported Joey throughout everything he went through and did whatever she could to make sure her son was okay.
          Throughout his childhood, Honcz went through chemotherapy and many other different things. Some of these things involve him not being able to gain weight or grow like everyone else. Some things that helped him get through the early troubles of his life include his friends, family, and sports. 
          When Honcz had cancer, he met some very influential people in his life who he looked up to prior. Some of these people include former New York Rangers players, Jeremy Roenick and  Martin St. Louis.
          Honcz was able to meet these players through his mom's work friend who had contact with the Human Resources Representative for the New York Rangers. 
          Growing up Honcz loved playing sports:  he enjoyed baseball, football, hockey and lacrosse. But as he grew older so did his love for lacrosse and hockey. 
          Honcz began playing lacrosse when he was seven years old. He says, "To me it was like hockey minus the skating in a way. I was able to pick it up over the years and the work paid off."
          On the Foran lacrosse team, Honcz is a star attackman who has been on varsity since his freshman year. Honcz is 5'8  and weighs 120  pounds and is  still able to fight his way through the defenders to the back of the net. In Honcz's junior season he scored 24 goals and tallied another 20 assists combining for 44 points. 
          Honcz started playing hockey when he was only six years old. However, he did not play high school hockey his freshman year. Yet he continued his midget season in West Haven with other kids who did not decide to play in high school. 
          The reason he did not play his freshman year was because of his size. He says, "I wasn't really physically ready to play with kids who are 17 and 18 years old. I decided to get another season with my other team to get used to the new speed of the game."  
          Honcz joined the hockey team as a sophomore and immediately made an impact in the locker room and on the team. Fellow senior at Jonathan Law Chad Stryker says, "Joey is just a fun guy to be around whether it is on the ice, in the locker room or hanging out after the game getting food." 
          Many role models throughout his career play a huge impact on the sports he plays, and life in general. Honcz says, "Some of the best role models I have came from my sports. For instance my bantam coach Cal Mckeon and I have kept in touch since I played for him almost four years and I look up to him."
          Honcz's  lacrosse coach, Brian Adkins says, ¨Joey faced his toughest battle at a young age and his determination and toughness helped him fight through each day.¨
          Honcz plans on attending the University of Connecticut and majoring in mechanical engineering. He has been cancer free for seven years.
Leave a Comment
Donate to the mane street mirror
Your donation will support the student journalists of Foran High School. Your contribution will allow us to purchase equipment and cover our annual website hosting costs.
About the Contributors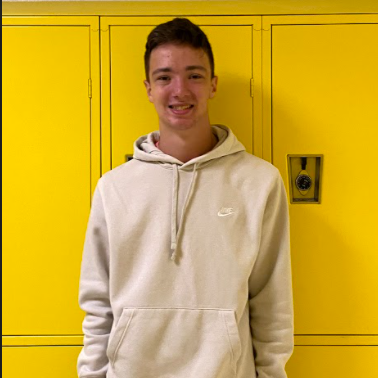 Ryan French, Staff Writer
     Hi, my name is Ryan French and I am a senior at Foran High School. I play hockey and lacrosse at Foran. I have been a staff writer for the past...
Aidan Davis, Staff Writer
     My name is Aidan Davis, and I am a senior at Foran High School. I work part-time at Bonfire Grille as a host / bus in Milford. You can usually...