The Class of 2022: Future Careers and Majors
            Every year, Foran High School bids farewell to its senior class as these young adults begin their journey beyond their high school career. Each student has different plans, some with intricate, and well thought-out ideas for their future, and others who have yet to explore their aspirations.
            Foran offers a wide variety of courses which allows many students, especially seniors, to discover their passion, so they can make better decisions for themselves in regards to future occupations and potentially seeking higher education past their high school diploma. 
            With over 5,300 colleges and universities in the United States alone, students face many life-changing decisions. Some students aspire to attend Ivy League colleges, or even other countries, while others prefer to go to more modest, lesser known schools.
            Senior Miles O'Sullivan explained a few of his future plans.
            "I plan on attending UConn in the fall to study math and physics. I plan on graduating with a degree in aerospace science, though possibly from a different university because I anticipate transferring to another school."
            Aerospace science is a branch of engineering that applies scientific knowledge of aerodynamics to the design, operation, and manufacturing of aircraft.
            "Foran has certainly aided in cultivating the innovative side of me, as the tech classes from CAD to Engineering Design, have provided the environment to be creative and prepare myself for my future." he adds.
            Many seniors capitalize on these opportunities to help them determine their future pathways. Senior Lance Longo, and local author, says, "I will be attending Loyola University of New Orleans for political science. I want to be a lawyer or lawmaker, the many classes I took from the social studies department of Foran was a major contributing factor in how I made that decision."
            School counselors play a crucial role in helping students plan for life beyond high school. Whether it be internships, apprenticeship programs in the trades, or applying for colleges and universities, the team of guidance counselors are always there to help students reach their full potential. Mrs. Aubry Dove, school counselor, offered her insight, "My goal for any of my students is to give them every opportunity to discover what they value, are passionate about, and bring them joy in life."
            Planning for life beyond a student's high school career is a great undertaking, but the faculty and staff work tirelessly to help each student cultivate their interests and values. Many seniors have taken advantage of the internship program. Through this four week experience, 85 seniors engage in hands-on experience in a field of their choice. Business teacher Mrs. Melissa Cacioppo states, "..students get to decide if this is something they want to pursue in the future before they go off to college or the workforce." As several seniors finish their internships, and to pursue greater goals, it is evident that their educational career was guided through previous academic experiences.
Leave a Comment
Donate to the mane street mirror
Your donation will support the student journalists of Foran High School. Your contribution will allow us to purchase equipment and cover our annual website hosting costs.
About the Contributor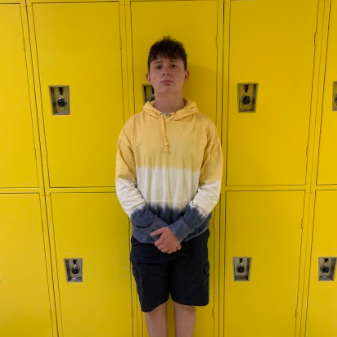 Thomas Gauthier, Staff Writer
     Hi, my name is Thomas Gauthier and I am a junior at Foran High School. I enjoy drawing, swimming, playing video games, and I do fencing outside...