SRO Called to Duty
          Welcome Foran High School's new SRO (School Resources Officer), Officer Kayleigh Kish. Kish has been a police officer for three and a half years. Kish has never been an SRO but that does not scare her, she is ready to take on her new role.
          Prior to becoming an officer, Kish completed the Milford Police Citizens Academy in 2016.  After a few ride-alongs through the Milford Police Citizens Academy she realized this type of work as a police officer was her calling. This led her to pursue her undergraduate and graduate degree in criminal justice related fields. 
          In addition to being a police officer, she is also an Airman in the United States Air Force Reserve and has been serving for ten years with one deployment to the Middle East. Her military service also influenced her decision to serve her community in another capacity as a police officer.
          SROs are sworn law enforcement officers with arrest powers who work in a full time position in a school setting. In the Milford community, there are SRO's in the three middle schools and both of the high schools. Officer Kish looks forward to forming relationships among the Foran community.
          Kish, a 2012 Jonathan Law graduate, states, "I want to be the person students feel comfortable coming to when they need help or have a problem. I hope to change the mentality surrounding police officers while working in my role as an SRO, and hope to build long-term relationships." 
          Kish most importantly wants to support and make a positive impact in the lives of students here at Foran. Not only will Officer Kish work with the students, and she will also work closely with the Foran security staff.
          Security guard Garrett Walker, who has worked at Foran since 2014, states, "The security guards and Officer Kish communicate daily on the climate of the school and assist where they are needed throughout the building." 
          Over the years the Milford PD has had a great rapport with students, facility and staff at Foran which helps to have a nice collaborative effort to keep the Foran school community safe.
          Walker's advice to Officer Kish: "Enjoy your time; we have a great student body and facility." 
          History teacher Mr. Zachary Phelan, states, "The SRO and school safety is very important to the high school setting. Beyond that, Officer Kish provides an outlet for students to learn about the resources available to them through the town and police department."
          As duty calls, Officer Kish is ready to take on her new role. Kish's advice to the Foran students is as follows: "Enjoy high school, don't let anyone else define who you are, you are in charge of your own path in life, and don't be afraid to stand up for what is right even if it is an unpopular thing at the time." 
View Comments (3)
About the Contributor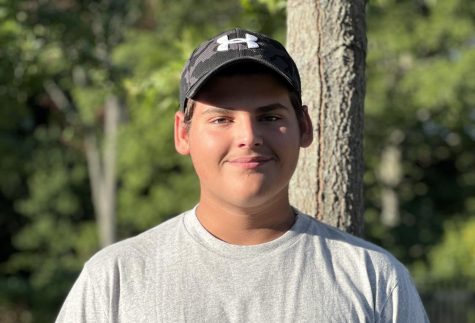 Gavin Fanelli, Staff Writer
Hi! My name is Gavin Fanelli, I'm a sophomore, I play hockey for the Milford Mariners and lacrosse for the Foran lions. This is my second year taking journalism....