What Milford has to Offer: Summer Edition
Over the summer, Milford Recreation offers many activities for everyone of different interests. 
Milford Recreation has a summer program for kids called the Playground Program. This program takes place at many different schools including Live Oaks, Matthewson, Milford Academy, West Shore Rec. Participants get an opportunity to get out of the house and get some exercise.
This camp is very popular, recreation supervisor Michael Dolling says, "In a normal year we have 100 kids per site." Registration opened on May 15, 2022 and Live Oaks and Matherwasons camps are close to being sold out.
Milford Recreation also runs "Hoops by the Harbor" which is a summer rec basketball league located at Fowler Park. High school teams can register for competitive league or recreational league here. 
Another activity for kids is the Skyhawk Sports Academy Program. Milford Recreation director Bill Garfield says,"The camps usually run from 9:00 am to 3:00 pm and we have a lot of different things to do: soccer, flag football, basketball, volleyball, golf, capture the flag, and baseball."
 Garfield says, "The Skyhawks is a sports camp that we hire people to come to milford and offer camps throughout the summer to kids (ages 4-14). The biggest thing about the Skyhawks Program is that the kids get to have a fun time while learning sports. It's all about having fun and giving the kids an enjoyable summer."
For people who are interested in getting better at football or joining football the Milford Recreation Football Camp would be another choice. Anyone from ages 7-14 can join and it will be a non-contact camp so the kids will not be in helmets or pads. Skills taught during the camp will include: throwing, catching, route running, ball security, blocking, and tackling. It will be a great way to experience part of high school football with a bunch of local coaches running the camp including the assistant coach at Foran Mike Farrell. The camp will take place in the afternoon from July 11th-July 15. 
The Milford Walkers walk three miles every Tuesday and Thursday from June to August.  Everyone is welcome to attend so this is a great chance to get outside and meet new people. The person who runs the program, Robert Hayes, states that "I put together a schedule every month for the walkers. They would park their cars at the designated spot and they would walk for an hour." Those interested in Milford Walkers can register here.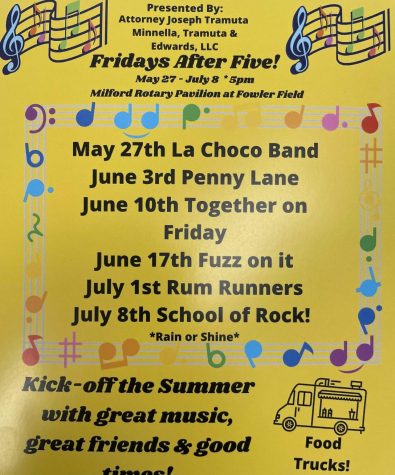 Krafty Kids and Art in the Park are two programs that welcome all kids to practice their art skills. At these programs attendees will make arts and crafts, paint, draw, color, and have fun. It is a learning opportunity for new artists and it's also a place to practice.There are three sessions offered for this program.
Kicking off  June 9 and running through September 15, the Walnut Beach Farmers Market is not only a place to support local businesses but chill and relax to some music. 
Market Master Maryjo Downs says, "There is live music, bring a lawn chair and visit for a while."
There will also be a couple food trucks to go along with the music and the scenery of Walnut Beach. 
All of this will take place under the pavilion including the products for sale of two farms, some fresh bakeries, bread, cupcakes, croissants. fresh pies, and fresh juice from local business in downtown milford. There will also be goods for sale like jewelry and candles.
Over the summer, the Milford Library recommends 500 minutes of reading. The library is trying to encourage teens to read more by offering prizes and rewards for every 100 minutes read. Minutes will be logged through milfordlibrary.readsquared.com. Students of all ages can make sure to practice their skills and further their love of reading while also being rewarded. Some of the small prizes include t-shirts, book lights, ice cream certificates and more. There will also be grand prize drawings to enter into, the grand prize rewards will come out at a later time on their website soon.
There are ways to get even more tickets through attending some of the library's programs. Some of these programs include Rollercoasters with the CT Science Center, Polymer Clay Workshop, and a lot more. The Milford Library also has programs for younger kids and adults, for more information on that just visit the Milford Public Library website.
Milford will hold their start of summer celebration on June 25 with a rain date of July 9 at Lisman Landing. There will be live music, food, and fireworks. The event starts at 4 pm and there will be live music until midnight with the fireworks being around 9:15. There won't be much parking downtown but Miford will run a shuttle service from the senior center, Wasson field and Harborside Middle School. The shuttle will start at 4 and end around 11:30. 
Another event downtown taking place every friday starting May 27 and running through July 8. The "Friday After Five!" music events are great to hear some local music right in the heart of Downtown Milford, under the pavilion behind the library. Some of these artistes include La Choco Band, Penny Lane, and the School of Rock. The Friday night event will happen no matter the weather with food trucks available. For more information, visit the Milford Regional Chamber of Commerce's website here.
Going into their 50 year the Milford Arts Council will be holding a gala on September 10 at Lisman Landing. The arts council will also be holding some events before that include the CT Quilters Group, the water scapes exhibit, and a sand sculpture contest at Walnut Beach.
Leave a Comment
About the Contributors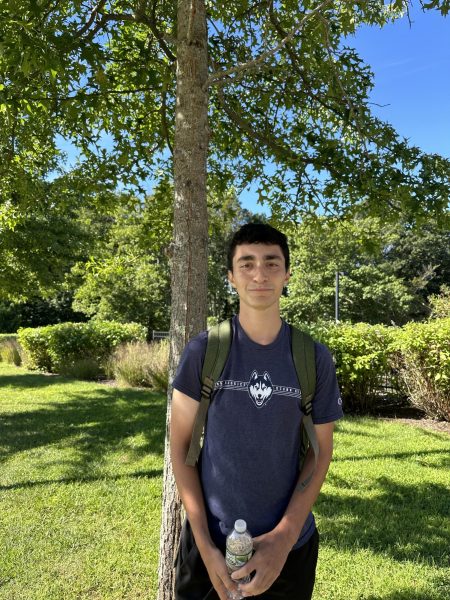 Jake Israelite, Layout Editor
Hi, my name is Jake Israelite and I'm a senior at Foran High School. I am the senior layout editor for the Mane Street Mirror. This is my 4th  year writing...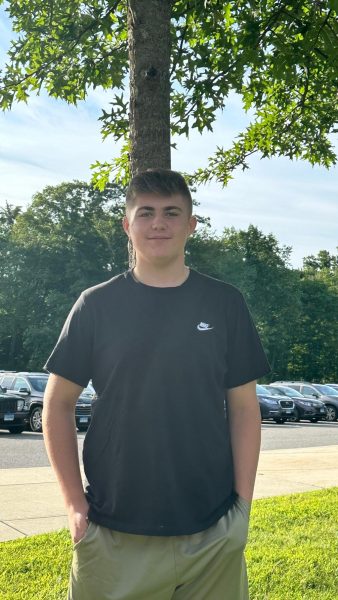 Jack Beaupre, Sports Editor
Hello, my name is Jack Beaupre and I am a senior at Foran High School. I am the sports editor for the Mane Street Mirror. I am also the captain for the...