Senior Advice to Underclassmen
          The past four years have been a wild ride for the graduating seniors. Through recent difficult times, they have shown resilience and impart wisdom on underclassmen. As the class of 2022 moves on to their next chapter, they give some advice.
          Patrick Mata: "Don't be afraid to talk to people and don't be embarrassed to ask questions, people aren't as judge-mental as you think."
          Melissa Connelly: "Get involved. I'm aware that everyone is gonna give you this piece of advice, but I cannot stress it enough. It's one thing to go to school and be surrounded by your peers in your classes. It's another to participate in sports, clubs, or activities, where you can connect with people who share your passions. Becoming involved with will show you the fun aspects of high school whilst also providing a good opportunity to build your résumé. Clubs and sports create such a sense of community amongst students, and most often supply a feeling that will not be forgotten amongst most. Treat them as a way to express yourself and give yourself the chance to either try something new or stick to what you know you love. Either way, getting involved with the Foran community will undoubtedly be a prominent aspect in your emotional and educational growth."
          Kyle Zarnoch: "Get all of your required classes out of the way so by your senior year you can take the classes you'd like and get a study or senior privilege."
          Brayden Young: "It is not just junior year that matters, keep on top of your work and grades for all four years."
          Tori Matula: "Make the most of your high school experience because it goes by fast. Don't be afraid to branch out and try different things because if you don't, you're going to regret what you didn't do. Make new friends and create connections with your teachers to make the rest of your years at Foran more enjoyable."
          PJ Aubin: "Don't lose yourself while trying to impress everybody else."
          Emilia Russell: "My advice is that no matter what, make sure you don't define yourself by your grades or how well you do in school. It is important to try your best when it comes to your schoolwork, but you also need to make sure you enjoy all the other experiences you receive in high school and don't become so overwhelmed when things don't seem to be going the way you wanted them to go."
          Bella Mema: "Learn how you study best: This could be flash cards, Quizlet, practice questions, whatever works best for you, and stick to it. It'll help you so much for bigger tests like midterms, finals, and AP exams. Get involved! Join everything that interests you and don't be afraid to try something new, high school is a great time to figure out what you like."
          Sara Connelly, "Take time to yourself. Don't overcrowd your schedule because you still need time to be a kid."
          Owen McCabe, "Don't take anything too seriously, especially not yourself."
Leave a Comment
About the Contributors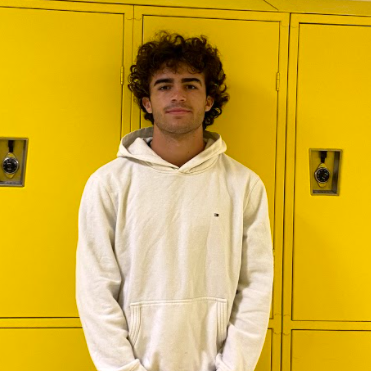 Luca Ubaldi, Social Media Editor
     Hello, my name is Luca Ubaldi and I'm a senior at Foran. I play football, hockey, and lacrosse. I am also a part of the Natural Helpers club...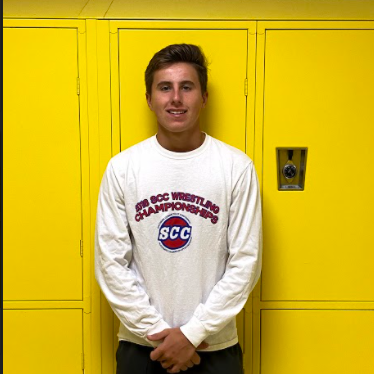 Anthony Giordano, Business Manager and Editor
     Hi, My name is Anthony Giordano and I'm a senior at Joseph A Foran High School. I am an officer in Natural Helpers, the business editor of the...