The Keys To Success in Cross Country
Boys XC Reveal Strategies
         Foran fall sports have officially started, and cross country is underway. Runners have been trekking different trails throughout the state and facing other high schools.  However, though meet results are available for everyone to see, the strategies behind the race that Foran's runners utilize are not.
         Junior James Galaburri has been running cross country for the past three years.  
         He explains, "Before a race, you should drink water, do a warm-up run, and stretch." Galaburri further emphasizes that in order to achieve a good time, you need to push yourself during practice.
         In addition to individual runners having warm up preferences, coaches also have their own race-preparation routines they utilize for their athletes. Health teacher and cross country coach, Jeffrey Raucci, is in his fourth season of coaching.
         "Typically I will get the boys to start stretching and warming up 30-40 minutes before the race.  Then I will make my way to each individual throughout stretches and talk about racing strategies specifically for them," says Raucci.
         After discussing racing strategies, he leaves the athletes on their own to continue dynamic stretches and to mentally-prepare for the race. In regards to success, Raucci adds, "I'm a big believer in the Vince Lombardi quote, 'Practice doesn't make perfect. Perfect practice makes perfect.'" He stresses that if athletes just show up to practice and expect to get better without putting in the work, they will find out pretty quickly how far behind they are.
         Another aspect that is crucial in practice as well as in meets is having a good mentality.  Staying positive can be a challenging task during races, as running is a grueling sport.  However, maintaining mental toughness is key to success.
         According to the USA Today High School Sports website, "The key component of mental toughness is the ability to focus on the challenge right in front of you. You see, athletes that lack mental toughness have a misplaced focus."
         Cross country runners conquer several obstacles during races, including maintaining a positive energy level, the distance they have to run, and the type of terrain they are running on. If a runner focuses too much on these obstacles, their drive to run the best of their abilities can easily diminish. 
         Senior cross country captain Kevin Chen uses his mental toughness to succeed in his races. He notes, "Mental toughness is essential to my performance, as it helps me get over the small things to be able to focus on the important things, like performing to my best ability."
         Cross country is definitely a difficult sport, but staying hydrated and warming up before a race will increase a runner's chances of success.  Most importantly, runners need to understand that in order to improve, they'll need to put forth their best effort during practices and meets.  The next home meet for boys and girls cross country is October 3 at Eisenhower Park.
Leave a Comment
About the Contributors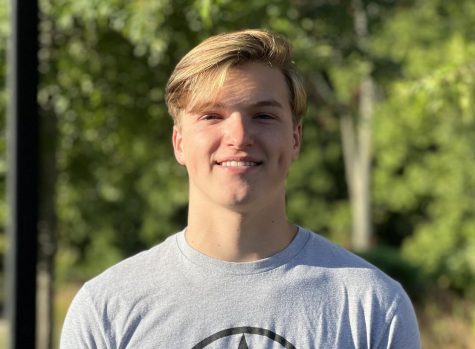 Connor Nieman, Content Editor
Hello, my name is Connor Nieman and I'm a senior at Foran High School.  I'm a content and layout editor for the Mane Street Mirror.  At Foran, I'm...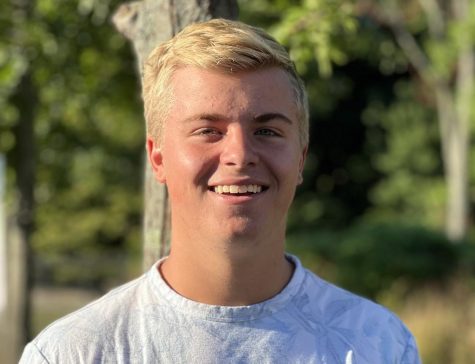 Cal Wrigley, Staff Writer
Hi, my name is Cal Wrigley. I am a senior staff writer for the Mane Street Mirror. Journalism appeals to me because I enjoy discussing popular and prominent...