A Glistening Future: A Look at Fall's Freshman Athletes
          Out with one class and in with the next! The fall season of highschool athletics has always boasted the most popular turnouts in the student sections, and with the turn of the new academic year, Foran has a new and exciting roster of freshman athletes ready to embark on their first high school seasons. 
          The girls swim and dive team kicked off their first meet September 10 with a victory against West Haven. Freshman Alexa White has already set her own personal benchmarks.
          "I have a goal of dropping below a minute on 100 free and 27 seconds on my 50 free," White explains. Having already swam in fourth through sixth grade but taking a two year absence from swimming competitively, White acknowledges high school swimming has been a much more vigorous experience than her previous years in the sport.   
          "It is very different because I went from practicing three days a week to six, and the practices are harder," she explains. Fortunately, the team's upperclassmen, including athletes from both Law and Foran, have only made it easier for White in her first highschool sports rodeo.  
          White explained how the seniors have been a huge help with the transition, making the team feel welcome in their new environment. 
          Girls soccer player Daniella Boutote has also had a positive start to her first season. "I've been playing soccer almost all my life. I grew up in a soccer family and I look up to my brother." said Boutote. With Cristian Boutote, senior captain of boys soccer and older brother of Daniella, setting the standard high for her, she is already committed to taking her game to the next level. 
          "I want to do whatever it takes to get to the next level. My overall goal is to one day play college soccer." Boutote states. Once again, the upperclassmen have only been supportive of her journey, with Boutote stating that their years of experience have only been helpful, and they have done a fantastic job with including the freshman on the field. 
          With the girls soccer team off to a 4-2 start, this intensity that Daniella brings has already made an impact on the rest of the team, and their future.
           With football receiving a large amount of new athletes every year, it always ends up having the most packed events on campus. William Cushman has been right in the mix, being new to the sport, but having already laid out his hopes and ambitions for his football season, and beyond. 
          Cushman hopes to play the sport all throughout high school, and emphasizes his willingness to work hard at every practice.  Cushman explains,"One of my goals is to be a starter by my junior year, and eventually become a senior captain."
          Cushman's older brother, Jack Cushman, holds the title as co-captain this year, and has been helping him to achieve these goals.
          "I have an older brother who has been helping me throughout the way. The other captains have also done a great job with leading the team and encouraging us." William Cushman explains. 
          With the fall sports only just beginning, this year's freshman class will continue to work hard, and position themselves for success throughout the rest of the season. 
Leave a Comment
Donate to the mane street mirror
Your donation will support the student journalists of Foran High School. Your contribution will allow us to purchase equipment and cover our annual website hosting costs.
About the Contributors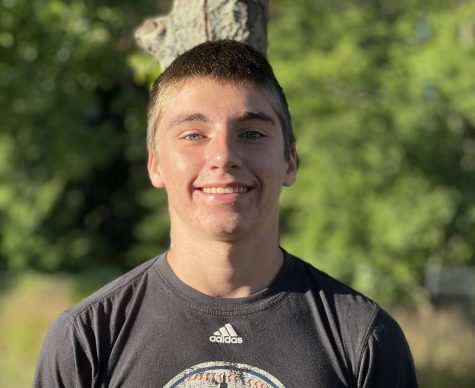 Chris Adkins, Staff Writer
Hi, my name is Christopher Adkins and I am a senior at Foran High School. I play hockey and lacrosse at Foran, as well as coach for a youth hockey team....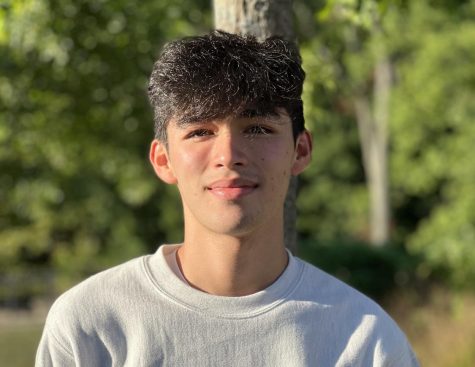 Joseph DeFreitas, Staff Writer
 Hi, my name is Joseph DeFreitas and I'm a senior at Joseph A Foran High School. I participate in indoor and outdoor track, while managing cross country...