Senior Spotlight: Tyler Swartz Bounces Back
            Senior Tyler Swartz has found a way through challenges as he has made adjustment from down south to three years at Foran. After moving to Milford from South Carolina in 2020, Swartz threw himself into the deep end, joining sports teams and taking Advanced Placement classes. 
            He has faced many different challenges since joining this new school, making the switch harder for him than it already would have been. Swartz adapted to virtual learning at Foran and faced the challenge of re-entering the school everyone was already familiar with while he was uncertain of where to go, what to do, and how to make himself a part of the community. 
            Swartz has been challenged with injuries from a young age, as he broke his foot when he was 12 years old and doctors questioned whether he would be able to walk again. More recently, he tore his labrum during the football season and got surgery on October 11. "I overcome adversity by never giving up and pushing through the dark times," Swartz states. 
            Swartz has challenged himself by partaking in many classes and extracurriculars that aim to test his smarts, willpower, and scheduling/organization skills. For most, this would prove to be nearly impossible and more than likel, cause them to bail out of some activities. It can also shut out any interfering people or experiences that may be crucial to their lives and/or health. 
            Foran football coach, Thomas Drew has a lot of praise for Swartz and what he has overcome. 
            Drew states, "We were really looking forward to getting Tyler out on the field this year. Any time a player has a season ending injury you worry about them both physically and mentally. It is easy to just stop coming, to feel sorry for yourself, to Tyler's credit that type of attitude just isn't in his DNA. I have been very impressed with Tyler's attitude and perseverance during this difficult time. He is a truly valued member of our team."
            But, for Swartz, he was able to balance these tasks while maintaining a strong and healthy relationship with the people around him; especially his grandmother, Mrs. Ginger Swartz.
            Mrs. Swartz states, "I am so proud of Tyler and how he has made a place for himself in a new situation. When he decided to live in Connecticut, where he grew up, with his dad, he had just turned 15. He left behind his friends, part of his family, and a highly successful baseball experience. He also arrived at Foran just as Covid closed schools and most normal activities." 
            Mrs. Swartz also adds, "I worried that he would be isolated and have trouble meeting people. It had to be a difficult adjustment, but he never complained and did well in school. He adjusted well, even with the challenges of Covid."
            Reaching out to close friends and family can be crucial to overcoming situations such as this. Coming to a new school, playing new sports, and meeting new people can commonly overwhelm someone unless they have someone to relate and talk to. 
            Teachers can be these people for many students, and Mr. Collin Fischman was a crucial part of Swartz's adjustment. As a long term substitute for Mrs. Shannon Navroth's Spanish 4 class, Fischman was able to make Swartz's in person adjustment easy and smooth. 
            With Swartz now fully comfortable at Foran, he hopes to leave a mark in a positive way and inspire others that may face his situation, and to not be afraid while cherishing every moment they have at Foran. 
            Swartz states, "I want my mark to be left here at Foran in a way where people can see my situation and realize that they can do it and they can strive through the tough challenges they face in high school or even outside of high school." 
View Comments (1)
About the Contributors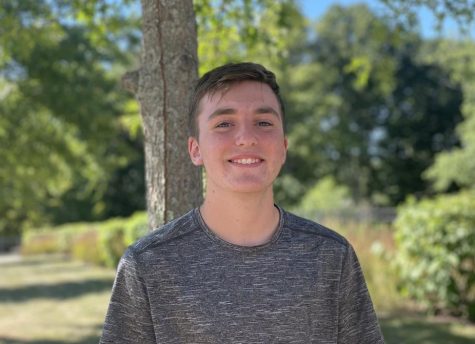 Austin Lermayer, Staff Writer
Hi, my name is Austin Lermayer and I am a senior at Foran High School. My hobbies include playing sports such as football, basketball, and baseball, as...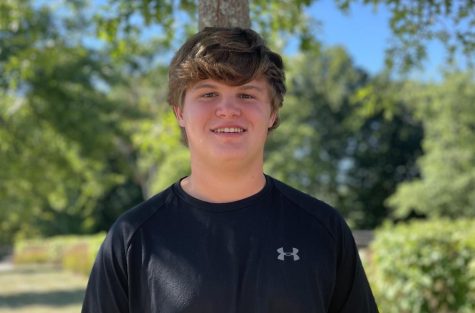 Evan Kerzner, Staff Writer
Hi my name is Evan Kerzner. I am a senior here at Foran. I play on the baseball team. I also enjoy going out on the water, hanging out with my friends...