Behind the Scenes of the Morning Announcements
          The Foran morning news has been back up for two years since Covid-19 shut it down for one year. The final product may come out every morning, but the background on how the show is put together is even more interesting. 
          The supervisor, Mr. Tom Dillon, explains that there are many layers to the announcement that the viewer might not be aware of. 
          "There's a lot of moving parts of the broadcast and a lot of things that have to come together," he says. "There are many mornings that the broadcast barely comes out on time."
           Like any broadcast news program, Foran's morning news has to follow strict deadlines so it airs on time. "The clock is ticking and we have to get the broadcast out, so it can be pretty stressful," Dillon adds.
          There are many components that have to come together for a successful show, and that's what makes each morning news segment so much fun to produce. ¨The challenge is what makes it rewarding,¨ Dillon states, adding that it's important that everyone on the team does their job or else the job gets even harder.
          Students who work on the morning news take their roles very seriously. Riley Grunow's role on the team, for example, is reading the announcements and interviewing people. This is a crucial part of the show as she says, ¨Being in front of the camera and being able to talk to people is important for the segments and for everything to run smoothly.¨
          Grunow adds, ¨Getting to film something and be a part of something that the whole school watches is very cool.¨ 
          Senior Jake Murphy is the floor manager and runs the morning news, and that involves much more than turning on the camera and filming.
          Murphy says, "It starts with filming and editing the videos and making sure everything's cut well and getting our script in order."
          Producing the morning news comes with its challenges that the team has to do its best to overcome on a daily basis
          "Interruptions are a big issue, and when it turns out we need multiple takes it becomes exhausting fast," Murphy states.  
          For students interested in joining the morning announcements in the future and wondering if they should do it, there is a video production class where they learn the basics of the morning announcements production and how to produce content. 
          Senior Azam Hostetler says, "I really enjoy film and video to begin with so this has just been the opportunity of a lifetime and plain fun." 
Leave a Comment
About the Contributors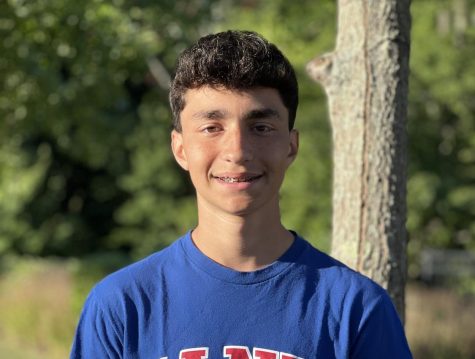 Jake Israelite, Staff Writer
Hi, my name is Jake Israelite and I'm a junior at Foran High School. This is my 3rd  year writing for the Mane Street Mirror. I play soccer for Foran....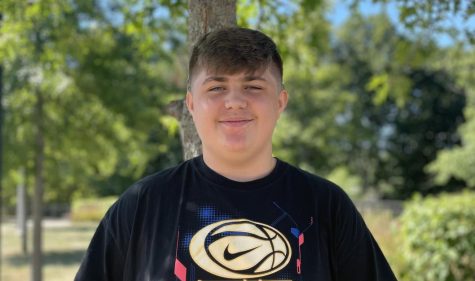 Jack Beaupre, Business Manager
My name is Jack Beaupre.  I am a junior at Joseph A. Foran High School. This is my second year in journalism and I like to write about everything.  I...