National Cookbook Month: A Taste of Fall
          The fall season is National Cookbook Month. Many people have family recipes that have been passed down from generation to generation. Cookbooks have been around forever, and October is just another excuse to dust off those recipes. 
          Although the written cookbook may seem like a dying art, their usage in our population has been quite the contrary. 
          "Through October 29, 2021, year-to-date sales of baking cookbooks were 42% higher than they were last year," the NPD Group reported. 
          Even schools use some of their favorite fall recipes during this time. 
          Family and Consumer Science Teacher, Mrs. Molly Zanella stated, "I come from a big Italian family and my grandmother instilled transition and family recipes at a very young age. Almost every Sunday for as long as I can remember I went to my grandmothers for her 'sauce.' Her homemade meatballs and sauce was always served over penne pasta with ricotta cheese on the side."
          Zanella's family continues to use this sauce every year and they will continue this tradition for many more years to come. 
          She also stated, "I love to prepare comfort foods in the fall like soups and chili. Over the weekend, I prepared a 'Fall Pumpkin Chili and the pumpkin flavor worked perfectly with the spice!" (https://www.chewoutloud.com/healthy-fall-pumpkin-chili-recipe/)
          During the fall, the weather starts to become cooler, Zanella likes to counter this by making warm meals that will keep her warm and comfortable.
          The students in the culinary classes are starting to dive into the fall spirit as they start cooking with fall flavors.
          Zanella states, "The students prepare the foods we make in class, my role is to provide them with the materials! We always prepare pancakes and french toast in our first unit in Culinary 1 and this year we added a little special Pumpkin Spice flavor…This smell really creates a fall mood."
          On the other side of the culinary department, Ms. Randy Colin has been cheffing up that fall aroma as well.  
          "That amazing fall spice aroma came from the new Bake Shop class…Pumpkin scones with a maple glaze!" states Colin. 
          She obtained the recipe from the website Sally's Baking Recipes, and has encouraged students and staff alike to dabble in the fall season baked goods. Follow this link to give Colin's recipe a whirl. (https://sallysbakingaddiction.com/pumpkin-scones/ )
          The website provides step by step baking instructions to ensure you can enjoy the same flavor being produced in Colin's Bake Shop class. 
          With October historically being a month associated with the spookiness and fun of Halloween, don't let the festivities distract from what National Cookbook month celebrates. 
Leave a Comment
About the Contributors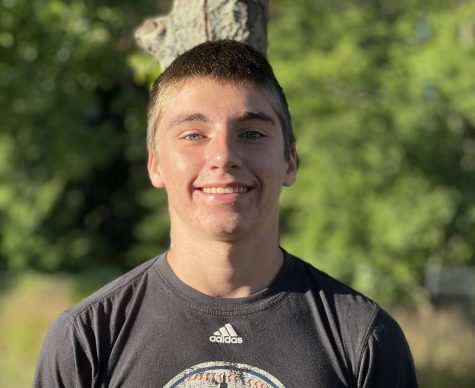 Chris Adkins, Staff Writer
Hi, my name is Christopher Adkins and I am a senior at Foran High School. I play hockey and lacrosse at Foran, as well as coach for a youth hockey team....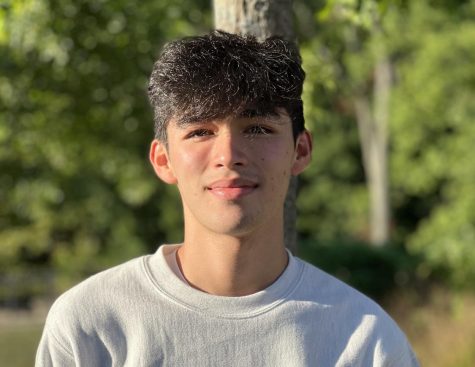 Joseph DeFreitas, Staff Writer
 Hi, my name is Joseph DeFreitas and I'm a senior at Joseph A Foran High School. I participate in indoor and outdoor track, while managing cross country...