Savage Soccer Stampede
          On October 1, a deadly soccer riot took place at the Kanjuruhan Stadium in Malang, Indonesia, where at least 125 people died and about 300 were injured.
          Arema Football Club, an adored team in Malang, were stunned when Persebaya Surabaya, a team that they usually defeat, beat Arema three goals to their two.
          Fans of Arema stormed the field, upset about the unexpected defeat. Security officers that worked for Kanjuruhan Stadium fired tear gas into the enraged crowd and began to use batons on fans who seemed to be rioting. As fans rushed to the few and cramped exits, they trampled on each other, with some fans even resorting to climbing the fence in order to escape the tear gas.
          The current debate in Indonesia is whether or not the police were justified in their actions to use tear gas. The stadium police have claimed that the use of tear gas was needed, in order to counter the crazed fans crowding the field. Other claims from eyewitnesses say that the police were striking fans with batons and shields.
          School resource officer Kayleigh Kish believes that there should be a plan in place in order to counter riot attempts.
          "Tear gas and pepper spray are a tool used for crowd control but must be used only in extreme circumstances. I've been exposed to both tear gas and pepper spray in the police force and in the military.
          Proper precautions to take in prevention or in preparation for riots are ensuring that an emergency plan is ready if there is intelligence to believe that a riot might erupt. A command team should be set up. There should always be a reasonable police presence to include vehicles."
          This "die-hard" mentality has been an issue in Indonesia for some time now, and several deaths have been an effect because of it. For many years now, crazed fans have thrown flares into the field, and riots have been a common occurrence at soccer games. For fans, the love of the game, as well as the love of their favorite team is very real, and for some, that "die-hard" mentality makes soccer mean that much to them. 
          Jack D'Avignon, boys soccer captain, claims that mentality is why they are able to succeed in their sport.
          "I considered this sort of mentality as part of the game. People have many different outlooks on the game and while on the field. Me and my teammates, however, all have a die hard mentality towards each other and towards the game. This die-hard mentality is what helps us compete together at a high level."
          Rick DiStefano, head coach of the team, believes that while this mentality fuels competitiveness in the game of soccer, it can also become a danger to the game, especially off the field.
          "I think the tribalism that exists in soccer is one of the things that makes the game so beautiful.  The passion supporters have for their club runs deep and in many cases is tied to their local community. Unfortunately, there is a small number of fans who take things too far. The game as a whole and it's clubs have had too many incidents of violence throughout the years."  
Leave a Comment
Donate to the mane street mirror
Your donation will support the student journalists of Foran High School. Your contribution will allow us to purchase equipment and cover our annual website hosting costs.
About the Contributor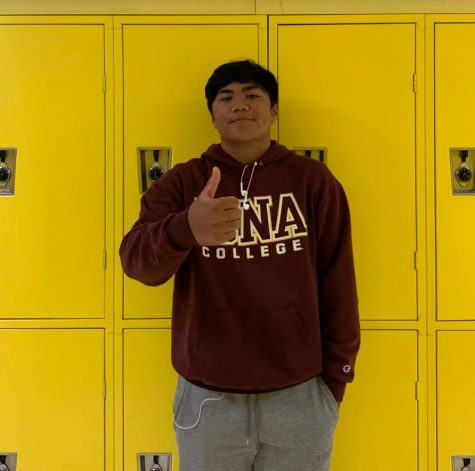 Luke Cruz, Staff Writer
     Hi, my name is Luke Cruz, and I am a junior. I am a part of the football team, basketball team and track team. When I am not in school, I enjoy...