Academic Achievers Advance into the National Honor Society
          The National Honor Society (NHS) at Foran High School is a prestigious organization advised by Mrs. Jacyln Deloma and Mr. Frank Tupka. NHS is focused upon leadership, academics, service, and character. Currently, the Foran chapter consists of 68 students who strive to contribute to the community. 
          The service pillar of the NHS is fulfilled by various community activities. Last year, members sang Christmas carols, also known as FaLaLaLagrams, tutored students in the Accelerated Study in Associate Programs (ASAP), started a Purple Pantry food drive, and sponsored the Wear Red for Asher fundraiser. 
          A poll of current NHS participants determined that holiday carols were members' favorite activity from last year.
          Senior Grace Foley states "I think that it is really important to have holiday spirit in school, and the holiday carols were such a fun way to do this."
          The NHS holds strong standards for each of its members. Many students describe the overall application process to be time consuming with a variety of requirements. Senior Nicole Hale elaborates on the application process and requirements to be accepted into the organization.
          Hale elaborates on the application, "The application process to the NHS was not particularly difficult. A letter of recommendation, an essay and a resume was required to apply for acceptance. The essay was the most difficult part, it was hard to think of something original that also appealed to the pillars of the NHS."
          Although the organization is difficult to get into, the senior members have determined that it is extremely beneficial in their college application process. Many state that it is very helpful to their resumes, and believe that more colleges will be interested in them. 
          Along with the individual benefits the NHS offers, it also greatly benefits the Foran community as a whole. The members are highly involved with differing contributions that they participate in. Not only do members participate in various activities, they also help bring awareness to topics such as breast cancer and homelessness, as well as overall expanding school spirit and providing a safe community for others. 
          Advisor Mr. Frank Tupka says, "Students who are in the Honor Society are role models everyday." He goes onto add, "They're really supposed to be representing the absolute best of the Foran high school community and the Milford community."
          The organization is welcoming 28 new junior members this coming year in addition to the remaining senior members. 
          For underclassmen interested in acceptance into the organization, Senior Officer, Shea Mahon, states "Be yourself! There's no need to go out of your way to try and build your resume, just use what you have done to showcase your work ethic and personality."
          The induction ceremony is to be held on December 8, 2022. Current members explain that the induction ceremony is memorable and a highlight of the experience in the NHS. The ceremony consists of speeches from sponsors of the inductees that highlight their characters, making it an extremely honorary occasion. A candle lighting also takes place, solidifying their induction and their promise to the chapter.
Leave a Comment
About the Contributors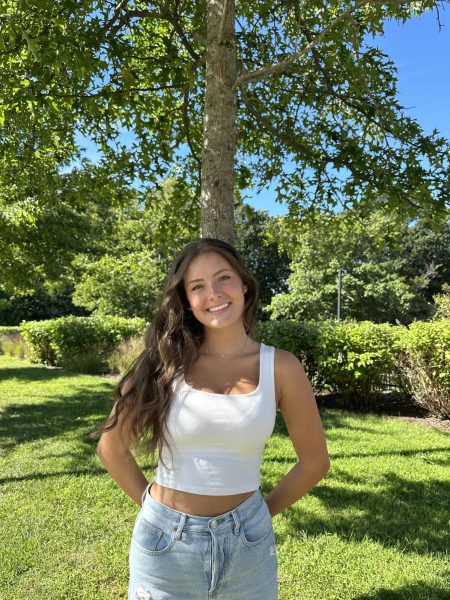 Elle Philpott, Social Media & Business Editor
Hi! I am Elle Philpott I am a senior here at Joseph A. Foran. At school I am a member of Key Club, Sound Lions, Natural Helpers, and I am the Co-President...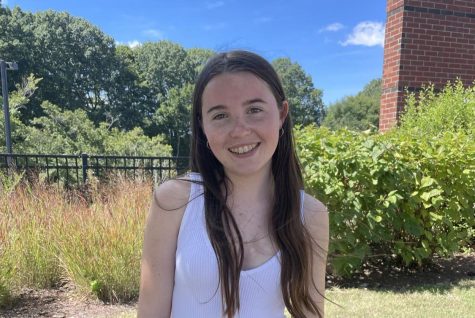 Kelsey Kiely, Staff Writer
Hi, my name is Kelsey Kiely and I'm a senior at Foran High School.  At Foran, I'm involved in Cheerleading and Lacrosse as well as Key Club, Sound...