Hanukkah: It's lit
How Milford Families Celebrate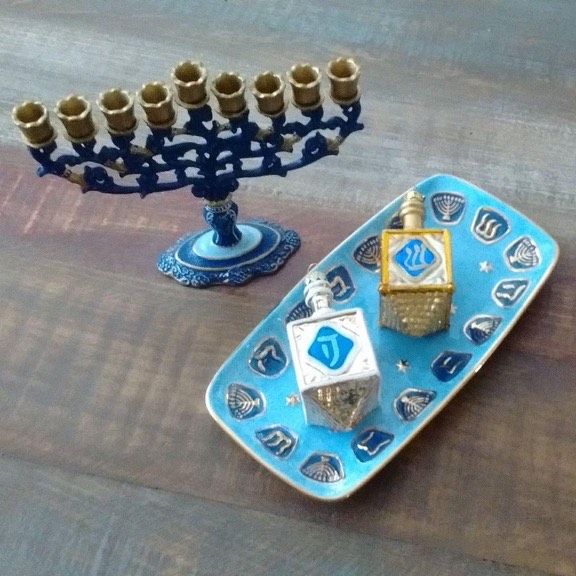 Milford families come together for the eight-day Jewish celebration known as Hanukkah for fun, laughter, and celebration. Hanukkah provides a thrill for children and adults as they go through the days, each bringing new excitement until the final day has passed.  
          This year, Hanukkah is observed from December 18 to 26. Hanukkah is most commonly celebrated by lighting a menorah each night. Hanukkah can be spelt many different ways, because the alphabets in Hebrew and English are different. 
          Freshman Joey Kerzner expresses his favorite day of Hanukkah is "The first night because you're looking forward to eight days of getting gifts and spending time with your family." 
          Another way most people celebrate Hanukkah is by playing dreidel, a game many are familiar with. The dreidel is the story of a miracle that happened over eight days. This miracle consisted of a little oil and a menorah. 
          After the Maccabean's revolt, resulting in their freedom they only had enough oil to light the menorah for 1 night but the oil kept the menorah bright for eight nights.  
          This is important because it shows why the menorah is bright for eight days. The symbols on the dreidel are Hebrew words, which translate to 'A great miracle happened there.'
          People also celebrate Hanukkah by going to a synagogue to hear readings from the Torah, a collection of writing about God's creation of the world. The Torah has five parts that are commonly referred to as the Five Books of Moses.  
          St. Joseph's High School freshman Mark Berlen says, "My favorite part of Hanukkah is spending time with my family and friends." 
          Berlen is very happy to take part in these traditions with his loved ones. Hanukkah is one of the times of the year that can bring people together. As many people around the world celebrate this holiday, it could be celebrated in different ways. 
          Families can play games, watch movies, and eat different kinds of food. These foods include Kosher foods, which are foods that follow the Jewish dietary rules of kashrut. 
          Kashrut is the Jewish dietary law from Leviticus 11 and Deuteronomy 14:1-21 that restricts the consumption of  certain foods. Some of these foods include pigs, rabbits, camels, and badgers. However, sheep, goats, deer, and oxen are Kosher.
          Rabbi Schneur Wilhelm from the Chabad of Milford says "My favorite part of Chaunkah is the idea of spreading light. Chanukah centers on the Menorah, which is a candelabra with eight branches, together symbolizing the eight days of the miracle of the oil. We start with one candle and add a new light each night, to emphasize the concept that when it comes to light, we must constantly be adding more."
          Hanukkah is a holiday that celebrates the beauty of the Jewish culture. 
          The Rabbi states "To me, Chanukah is really all about Jewish pride. In a day and age where antisemitism is on the rise and in the news, Chanukah is a time when Jews show their pride in their heritage … Chanukah is a time when we stand proudly for our beliefs." 
Leave a Comment
About the Contributor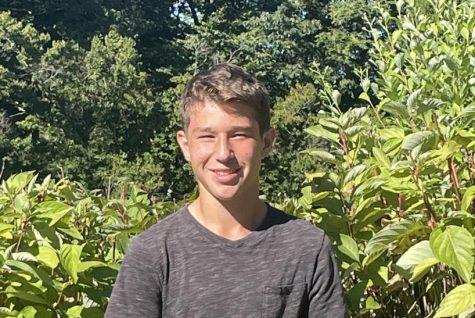 Colin Monahan, Staff Writer
Hi my name is Colin Monahan and I'm a freshman at Joseph A. Foran High School. Here at Foran I come to school on the bus and I'm also a part of some...