A Decade of Living with Loss
This year marks ten years after Sandy Hook shooting
          This year marks 10 years since the tragic shooting at Sandy Hook Elementary School in Newtown, where on Dec. 14, 26 people, consisting of 20 children from the ages of six to seven and six adults, were killed in a mass shooting. 
          Sandy Hook Elementary School was demolished in 2014, but then rebuilt in 2016. Today, it provides schooling for around 350 children from kindergarten to fourth grade. Over the last ten years, the Newtown community has continued to honor the memories of the children who passed away.
          A number of the victims' parents have been active since the tragedy, including Mrs. Rebecca Kowalski. She is Chase Kowalski's mother and she continually honors his memory by organizing Race4Chase, a six-week process preparing children from the ages six to twelve for a triathlon. This year, Race4Chase took place on August 6 in Southington.
          Kowalski explains, "At the age of 6, Chase had competed in a children's triathlon the summer of 2012. He was so proud of himself that we knew we wanted to focus on health and wellness to honor his spirit. The opportunity to adopt a triathlon training program fell into our laps and the Race4Chase triathlon training program began to take shape."
          She adds, "We also honor Chase with a $20,000 preschool readiness program scholarship that we donate to the Greater Waterbury YMCA every year on Chase's birthday, October 31. This year was our tenth donation for a total of $200,000.00 [with] more than 240 families benefiting from this donation each year."
          Officer Kish, the Foran High School school resource officer states, " The tragic incident at Sandy Hook has forever changed how school security is implemented all across Connecticut schools. It is important that we remember and never forget the Victims and Survivors of Sandy Hook Elementary School. Many regular individuals courageously stepped up to protect their students that day, and they will forever be heroes. So many lives will never be the same."
          The tragic shooting affected the world in many ways, leaving many parents worldwide struggling with fears for the safety of their own school age children. AP Psychology teacher Mr. Todd Williams has children around the same age as the victims, and he has talked to his children to reassure them of their own safety.
          Williams elaborates, "I talked to my kids about how there are horrible people in the world who do bad things. I reassured them in the trust I have in administrators and teachers to keep everyone safe at their school and the schools where my wife and I are teachers."
          This year marks the grand opening of the Sandy Hook Permanent Memorial, which was opened to the public on November 13. Titled The Clearing by its two designers, Dan Affleck and Ben Waldo from the urban design group SWA, the memorial is located close to the elementary school and is a few acres large. According to its architectural design, it features two ponds and a forest-like area, with the main monument placed in the center of it all. 
          "It's a beautiful site with a water feature that encircles a sycamore tree and winding paths," Kowalski says. "The paths symbolize the different directions we can all take while navigating through grief; they may go their separate ways but eventually they lead back to one another. I hope your readers can take the time to visit the memorial and reflect on our loss and maybe your generation can be the one that finds a way to end this senseless violence."
View Comments (1)
About the Contributor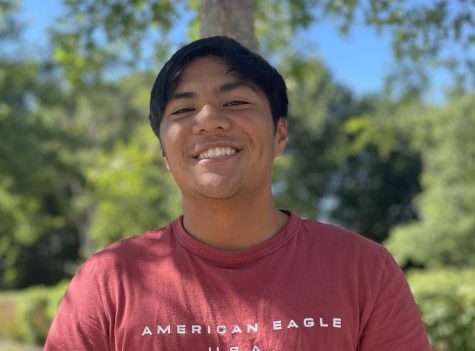 Luke Cruz, Staff Writer
     Hi, my name is Luke Cruz, and I am a senior. I am a part of the football and track team. When I am not in school, I enjoy hanging out with friends,...