This or That: Holiday Drinks
          The holidays are right around the corner, which means seasonal drinks are back at both Starbucks and Dunkin'. Starbucks first started this tradition in 1997, while competing company Dunkin' started selling annual holiday drinks in 2003. 
          Gerald Baldwin and Gordon Bowker first opened Starbucks doors to the public in March of 1971. Bill Rosenberg, the owner of Dunkin', first opened "Open Kettle" in 1948 and then changed their name to "Dunkin Donuts" in 1950. Recently the name has been changed to "Dunkin' in 2019.  Starbucks has a total of six seasonal beverages while Dunkin' has four. Including a new drink, the cookie butter cold brew with cold foam. Both holiday menus have comparable flavors like toasted white chocolate, peppermint mocha, and caramel brulee. 
          Junior Natalia Fazio has tried both the toasted white chocolate mocha from Starbucks and the toasted white chocolate signature latte from Dunkin'. 
          Fazio states, "I like Starbucks a lot more because the coffee doesn't get watered down and the cold foam tastes so much sweeter."
          Starbucks cold foam is normally made of milk and flavored syrup. Dunkin' cold foam is made out of nonfat milk and sugar with additional flavors depending on the drink.  Starbucks holiday drinks start at $5.45 and go up depending on size and add ons. Dunkin' drinks range as well but start at $4.36, which is $1.09 less than Starbucks. Along with beverages, both brands have seasonal food items. Starbucks has added winter themed snowman cookies and reindeer cake pops to their bakery case. Dunkin' focuses more on flavors when it comes to the seasonal items, like their cookie butter donut or cranberry orange muffin. 
          Junior Samantha Zieman says, "I like the Starbucks peppermint mocha latte a lot more than the Dunkin one because it has more of a hot chocolate type of vibe to it more than the Dunkin' one."  
          Zieman favors Starbucks after having tried both the hot and iced peppermint mocha latte along with the iced sugar cookie almond milk latte. 
          Senior Samantha Mauro agrees with both Fazio and Zieman and states, "I like the Starbucks toasted white chocolate mocha better than the Dunkin' one because it has more taste and its creamer." 
          Starbucks toasted white chocolate mocha contains 53 grams of sugar while Dunkin' version of the drink has 48 total grams, which is five grams less than Starbucks.
          Mauro also adds, "I like Starbucks more in general because its drinks are higher quality and just overall better taste than Dunkin'."
          Both Starbucks and Dunkin' have various locations in Milford, the closest locations are on the Boston Post Road.
Leave a Comment
About the Contributors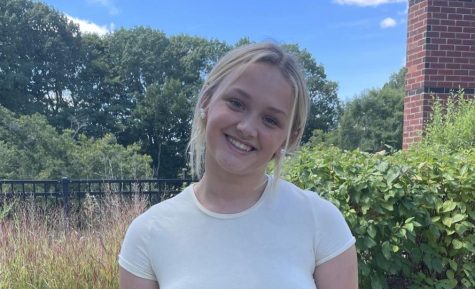 Nicole Howell, Staff Writer
Hi, my name is Nicole Howell. I am a junior at Foran High School, this is my first year in journalism and I am a member in Key Club. After high school...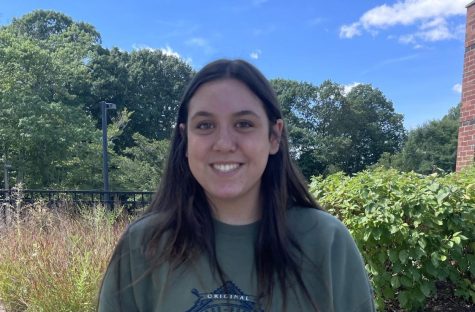 Jayden Wilder, Staff Writer
Hi I'm Jayden Wilder, I'm a junior at Foran High School. This is my first year taking journalism and I'm a member of the Key Club. In my spare time...