A League of Her Own
Olivia Pichardo Making History at Brown University
          Olivia Pichardo is making history at Brown University by becoming the first woman to play varsity baseball at a division one level.
          Pichardo, age 18, is from Queens, N.Y. She has played baseball since she was five, and is now the only female playing at the college level in a male-dominated sport.
          Throughout her high school career, Pichardo balanced playing varsity baseball with her academics. She achieved a 5.2 GPA in high school while serving as the student council secretary and was a part of the honor society and debate team. 
          To obtain her goals, she promoted herself by creating a website for recruiters to learn more about her. 
          On Oliviabaseball.com she writes, "The glass cup represents the talents you're born with. The liquid inside is the effort you pour in." This mindset helps Pichardo through her D1 experience. 
          Pichardo's story is rare, being that she is the first female to play college baseball. Baseball and softball are similar games, but also have several differences in the size of the field,equipment, and most notably pitching. 
          A pitch can be thrown differently in baseball and softball. In softball, the pitcher throws the softball underhand, while in baseball it is thrown overhand. Foran softball head coach, Ms. Gina Georgetti says that in baseball, players are more likely to get an arm injury as a result of overthrowing. The motion they use to throw the ball is rigorous on the body. 
          Pichardo developed a UCL ligament injury because of overthrowing. She also had a growth plate issue, which stemmed from a previous injury she had when she was 14. These were only minor setbacks for Pichardo; she kept her eyes on her end goal: pro-ball. 
          Pichardo's notable accomplishments include being interviewed and featured in major news and media, including the Providence Journal, New York Post, USA Today, MLB Network and  ESPN.
          Pichardo is following in the footsteps of other women who paved the way for equality on the field. In 1942, major league baseball suffered a huge loss of men to WWII drafts.  As a result, women stepped up to the plate. This was the first introduction of women in sports in a publicized way. 
          The movie A League of Their Own was based on this true story. While these women stepping in to play for entertainment was temporary, it served as an inspiration to many, and eventually led to the development of softball and equality for women. Today, Pichardo is setting her own example: she is now, in a way, in a league of her own. 
Leave a Comment
About the Contributors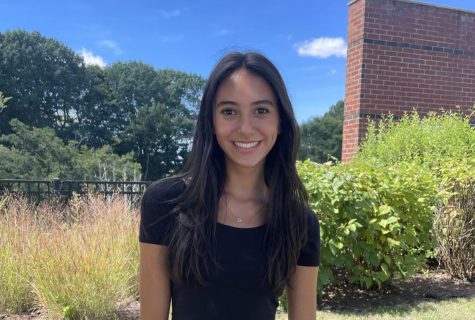 Isabella Palisi, Staff Writer
Hi, my name is Isabella Palisi and I'm a sophomore here at Foran. I'm on the volleyball team and part of the Key Club, The Giving Table and help run...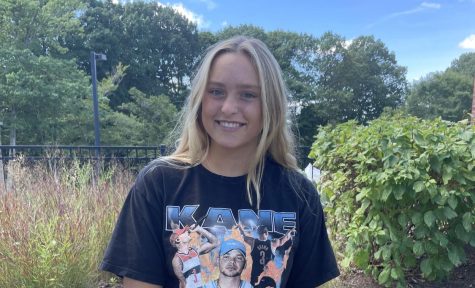 Haley Stroffolino, Staff Writer
Hello! My name is Haley Stroffolino, and I am a sophomore at Joseph A. Foran High School. I am a member of the softball, volleyball and basketball teams....