Celebrating Cultural Cuisine: Lunar New Year
          Although the new year may begin on January 1, the celebrations don't end there. Many Asian countries will welcome the Year of the Rabbit this Lunar New Year, which falls on January 22. The sign of the Rabbit is a symbol of longevity, peace, and prosperity in Chinese culture.
          Numerous festivities occur during this holiday, but one of the most prevalent aspects is food. On Lunar New Year, different Asian cultures have varying meals they prepare. 
          Vietnamese families make bánh chưng, a traditional sticky rice dish, and mứt tết, a tray of sweets to put on the family altar as a way to respect their ancestors. In Korea, tteokguk, or rice cake soup, is often prepared. In China, a whole steamed fish is cooked, in addition to nian gao, a rice cake dish translated to "New Year cake."
          The dishes eaten during the Lunar New Year supposedly bring good luck into the coming year. Food is such an important aspect of this holiday because almost every dish has symbolic meaning.
          Junior Ellen Pan shares that her family typically prepares noodles, dumplings, and various fruits for the holiday. Pan states, "The noodles represent a long and healthy life, while dumplings and oranges symbolize money, wealth, and good fortune."
          Pan emphasizes that the holiday helps her celebrate and remember her culture, while participating in Chinese traditions from the past.
          Ms. Lei Ree, an employee at boba shop, Whale Tea, shares the traditions her family celebrates during the holiday, saying, "We usually have a Korean tradition we do. When our family is over, we have Korean dishes set up and children bow to the elders and adults." 
          Japan does not celebrate Lunar New Year, and instead celebrates Shōgatsu, the new year, on January 1. However, similarities between the two holidays still exist.
          Mrs. Cynthia Bradford, advisor of Japan club, lived in Japan for two years and is familiar with the traditions. Bradford describes the importance of the new year, saying,"It's a chance to start again, a chance to have a clean slate."
          Toshikoshi soba, or year crossing soba are traditional Japanese noodles eaten on Shōgatsu. Bradford explains the symbolism of the noodles, stating, "You never want to cut the noodles, because they represent longevity." 
          Bradford shares that her personal favorite Japanese new year food is mochi. She agrees that food brings people together.
          She says, "Our strongest sense is smell, followed by taste. I think so many people's memories and experiences are tied to food." 
          It is evident that through cuisine, Lunar New Year allows many to connect with both their culture and with one another. As Lunar New Year continues to become more widely recognized, it is an opportunity for many to celebrate their cultural identity and history.
Leave a Comment
About the Contributors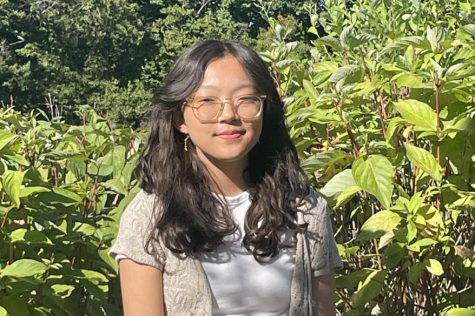 Dabi Lee, Staff Writer
Hi, my name is Dabi Lee, and I'm a sophomore at Joseph A. Foran High School. This is my first year of journalism. I am a member of the Foran Band and...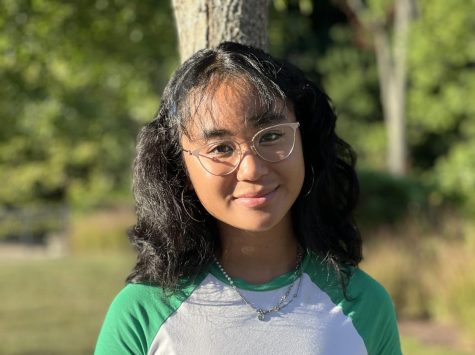 Elizabeth Tran, Staff Writer
Hi, my name is Elizabeth Tran and I'm a Junior taking Journalism 2. I do indoor and outdoor track and I'm very involved in FBLA and do other clubs...