Music on the Mind
What's Trending Musically Among Students in 2022?
           2022 consisted of various types of music that suited everyone's unique tastes. Rock, pop, rap, and country are just some of the genres that Foran students experimented with. Every student has a unique style that fits their personality with favorite artists ranging from Olivia Rodrigo to Frank Sinatra. 
           When asked, "What specific artists were you interested in this year?" many students replied with The Weeknd, Harry Styles, Kanye, Morgan Wallen, Kendrick Lamar, and Drake. However, the most common answer was Taylor Swift with 19% of students out of 120 responses. 
           When asked, "Who do you think is the most popular artist for teens?" 57 students (47.5%) responded with Taylor Swift. Harry Styles,  with 15 responses came in second.
           Nearly 22 million songs are released each year, according to the Billboard Hot 100 the most popular song of 2022 was As it Was by Harry Styles, which was also the most popular among the students that were surveyed. 
           Many students have found that music can help them with their studies.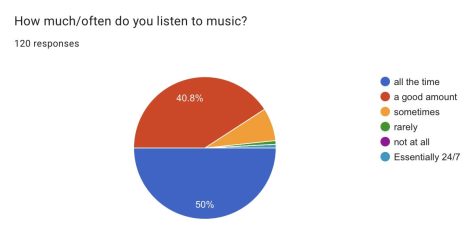 Specifically, freshman Isabella Lau states, "Music helps my school work immensely. When I'm able to listen to music, it keeps me active and alive, so I'm not half asleep doing my work." 
           However, some also state that it hurts their studies as well. 
           Senior Lauren Roth comments,  "It's not the most helpful when I do some other subjects [other than math] because it makes it hard to focus on reading the assignments." 
           Many students stated that listening to music during completing school work helps with certain subjects, like math. However, it can cause them to lose focus when they know the words to the song or are required to read something. Students agreed that listening to music and trying to read would hurt their understanding of the context. 
           Students have different views on music, but they can all agree that they frequently listen to music for enjoyment, relaxation, and motivation.
           Although everyone has different music tastes, the most common genre was found to be pop, according to the survey.  Approximately 50% of students that participated in the survey claimed they favor Pop music with Rap coming a close second with 35.3% of students.
           Music has helped guide people through emotions for ages. There is music for when you're feeling sad, happy, angry, or sentimental. Whether you need a pick-me-up or when you're in a good mood, music is there to immerse oneself in the comfort of a good song.
           Along with other reasons, student athletes find it helpful to listen to music during warm ups, practice or bus rides before games in order to get in the right headspace. 
           Junior Samantha Rodriguez states, "I listen to music to relax or before a sporting event to hype me up and it makes me excited."
           Music has many different purposes for different people. Music is a great way for students to express themselves, help with their work, or get ready for games. It is evident that music has an impact on students everyday and brings people together.
Leave a Comment
About the Contributors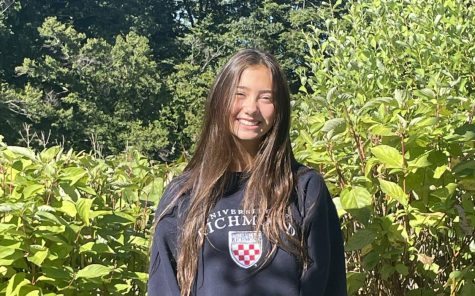 Maia Matula, Staff Writer
Hi! I'm Maia Matula and I am a junior at Joseph A. Foran High School. I am a member of the Natural Helpers and Key Club at Foran. I am on the Foran girls...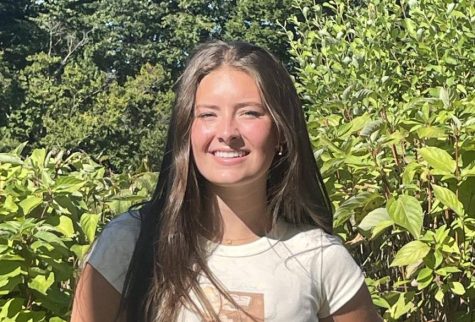 Elle Philpott, Staff Writer
Hi! I am Elle Philpott I am a junior here at Joseph A. Foran. At school I am a member of Key Club, Sound Lions, Natural Helpers, and I am the Co-President...