American Heart Association Month
Improving Your Cardiovascular Health
          One person dies every 34 seconds in the United States from cardiovascular disease. In 2020, heart disease caused 697,000 deaths.  
          February is American Heart Association Month, a time where people can continue or start to focus on their cardiovascular health. The risk of getting heart disease in America is high, but there are many ways to prevent it. 
          Jump Rope for Heart is a fundraising event that helps primary school students move around while raising money and awareness for heart research, patient support, and programs that help save lives. Jump rope for heart has raised over $1.2 billion since it started in 1978.
          Mr. Dave Fischman, the Physical Education teacher at Calf Pen Meadow Elementary School says, "we still participate in the fundraiser. I usually give them the collection envelope ahead of time to get them motivated. We usually have 3 classes where we do all sorts of jump rope activities."
          Improving your cardiovascular health does not need to involve spending money on something like the gym, it can start right in your neighborhood. 
          Harvard studies show something as simple as taking a 10 minute walk every day can boost your blood flow and improve the health of your heart and lungs. 
          Health teacher Mr. Jeffery Raucci says "Cardiovascular health can be any exercise. Anything that gets the heart rate up from resting heart rate is stressing out the heart muscle and making it get stronger and healthier. The best activities are walking/jogging, swimming, rowing, and biking, but weightlifting and sports are also wonderful outlets to utilize to get in better shape cardiovascularly speaking."
          The American Heart Association provides programs for people of all ages to become involved including articles like "understanding cardiac arrest" and "learning the two simple steps of CPR." 
          To make a donation, you can go to the AHA website and donate once, or, have a monthly donation subscription. There are many ways to take action at https://www2.heart.org/. 
          You are never too old or young to start Cardiovascular activity. Fischman says "I teach cardiovascular health to my students so they can work on their healthy hearts from a young age."
          This February is the right time to get motivated and take action to improve your heart health and help to raise money. 
Leave a Comment
About the Contributor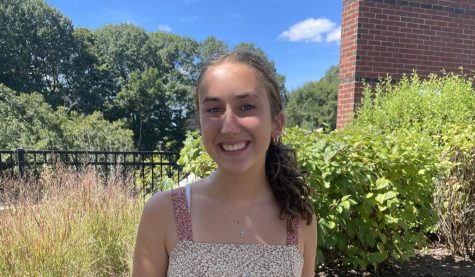 Ellie Pasacreta, Staff Writer
Hi. My name is Ellie Pasacreta and I am a sophomore at Foran high school. I am a member of the track team and outside of track I dance. I love to go to...