Presidents' Day
Abraham Lincoln: "Leave nothing for tomorrow which can be done today"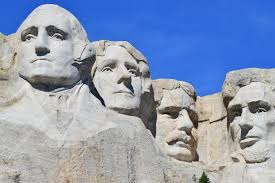 The month of February is here and with that is the celebration of Presidents' Day.  Presidents' Day is a federal holiday which honors the presidents of the United States from the past to the present. 
          President's Day is held every year on the third Monday of the month. This year,Presidents' Day falls on February 20. 
          An article posted by https://www.twinkl.com/ explains that "Presidents' Day originated as a day of commemoration for the first president, George Washington. However, in the 20th century, the event became a day of recognition for all presidents of the United States, including the current 46th president of the United States, Joe Biden." 
          In 1885, federal offices began recognizing the holiday. Nearly 100 years later, in 1951, the Presidents' Day National Committee was formed. After careful review, they decided to choose a day of commemoration for all presidents. 
          Initially, Presidents' Day was slated to be March 4. After further review, the committee chose the month of February to be closer to George Washington's actual birthday, which is February 22, 1732. 
          So why is Presidents' Day celebrated on the third Monday of the month? An article posted by https://www.britannica.com/ states, "Presidents' Day is celebrated on the third Monday in February due to the Uniform Monday Holiday Bill, which moved a number of federal holidays to Mondays when it was passed by the United States Congress in 1968." 
          When the holiday was adopted, it honored United States President Abraham Lincoln who was the 16th president.
          Since Presidents' Day is a public holiday, many businesses are open as usual, and many stores are offering sales on Washington's birthday. 
          In certain U.S. states such as California, Connecticut, Missouri, and New York, post offices, banks, government offices, and schools are closed to observe the holiday. 
          Ms. Jessica Hoffer, a social studies teacher at Foran states, "I think it is important to honor President's Day in school. It is an important office that is held in our country and each holds an important piece in our history."
          The holiday is not observed in U.S. states such as Delaware, Florida, Iowa, Kansas, Kentucky, Louisiana, North Carolina, Rhode Island, and Wisconsin.
          Using the plural "Presidents" refers to the day belonging to more than one president. This is the most common spelling seen on calendars and newspapers. 
          Celebration of Presidents' Day is marked by public ceremonies in Washington, D.C. and throughout the country. Also, there is a wreath laying ceremony at the Lincoln Memorial in Washington. These celebrations are meant to honor the presidents' birthdays and the lives of all United States presidents. 
Leave a Comment
About the Contributor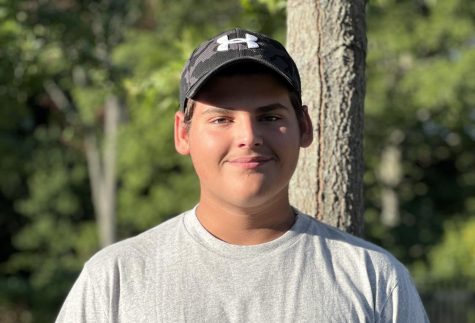 Gavin Fanelli, Staff Writer
Hi! My name is Gavin Fanelli, I'm a sophomore, I play hockey for the Milford Mariners and lacrosse for the Foran lions. This is my second year taking journalism....