Pinning their Way to the Rings
          Joseph A. Foran High School's Wrestling Team has started their journey to Class M Championship with a record of 27-9.
          February 17 and 18 is Class M Championship, which is a big tournament between schools that are the same size. If a wrestler places in the top six they qualify for state opens which is against all of the schools in the state. 
          By winning matches at Class M Championship, wrestlers earn points for their team.. The school with the highest team points wins the whole tournament,earning the wrestlers championship rings .
          The points system is as follows forfeit and a pin is six points, a tech (wrestler needs to win the match 15 points more than the other wrestler) is five points, mager (win the match with eight points or more) is four points, normal win is three points.
          In his seventh year of wrestling, Junior Captain Mason Hallstrom has had a very good start to the season with his personal record being 21-8 for the varsity spot in the 120 weight class. 
          Hallstrom's biggest accomplishment of the 2022-2023 season so far has been wrestling all three rounds which is a total of six minutes. Hallstrom thinks even if a wrestler is better then him he still tries hard to not get pinned. 
          Hallstrom states, "I won't give up and let them get the win, which is where most wrestlers fail."
          Senior Captain Keith Pokornowski has been wrestling for 12 years competing varsity for the 113 weight class with his record being 31-7. Pokornowski got a lot of pins but also got a lot of forfeits throughout the season. 
          Pokornowski's favorite match of this season has been against an East Haven wrestler that he had wrestled a lot when they were younger. It was a very close match throughout while Pokornowski had wrestled his best during the whole match. 
          Junior Antonio Perez being his second year on the team is wrestling varsity in the 145 weight class with his record being 33-6.
          Perez's proudest accomplishment during the season is when he went into overtime during a match against Masuk with the end score being 10-8 with Perez winning. The tournament before Perez had lost against this wrestler so it was his redemption. 
          After losing the first match against the Masuk wrestler, Perez states, "It really was a wake up call to start pushing myself past limits." 
          Pokornowski, Hallstrom, and Perez all feel like the team has been doing great. With the new wrestlers picking up fast, and the returning wrestlers helping, the team has been doing great and hopes to see more victories throughout the season.  
Leave a Comment
Donate to the mane street mirror
Your donation will support the student journalists of Foran High School. Your contribution will allow us to purchase equipment and cover our annual website hosting costs.
About the Contributor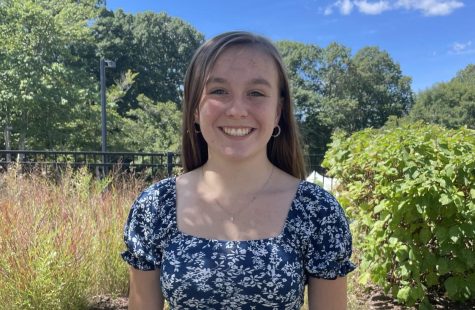 Hayley Pokornowski, Staff Writer
Hello, my name is Hayley Pokornowski, I'm a junior at Foran High School. For after school activities I participate in cheer and outdoor track. This is...