The Death of Tyre Nichols
A Story of the Impact Tragedy Can Have on a Community
          On January 7, 2023, five police officers of the Memphis Police Department pulled over a 29-year-old black man named Tyre Nichols for reckless driving. However, when the police restrained him, they took turns punching and kicking him, beating him severely.  
          Twenty-five minutes after police called EMS to treat Nichols with a pepper spray injury, a transport ambulance picked him up.  Nichols was hospitalized in critical condition due to extensive bleeding and died three days later. The five officers involved in the incident were fired and charged with second-degree murder.
          Immediately after his death, outraged citizens took to the streets and social media to express their displeasure over this tragedy.  People also spoke out against police brutality, including many celebrities.
          Justin Timberlake tweeted, "I'm heartbroken and angry to see another family, another community hurting due to police brutality.  I stand with my hometown and the people of Memphis as we demand justice and accountability." 
          Equally as important as the protests, however, is honoring and celebrating Nichols' life. To do so, a funeral service was held for him on February 1 at the Mississippi Boulevard Christian Church in Memphis.  
          According to the CNN article, "MLK invoked as Tyre Nichols' life is celebrated in song and tributes in Memphis," during the service, Nichols' mother RowVaughn Wells remembered her son as a "beautiful person" and joined others in pushing for the passage of the George Floyd Policing Act.  
          She also stated, "There should be no other child that should suffer the way my son and all the other parents here who have lost their children."
          Vice President Kamala Harris also attended the funeral service and gave a speech in honor of Nichols and in support of his family.  
          Harris expressed, "'Mothers around the world, when their babies are born, pray to God when they hold that child, that that body and that life will be safe for the rest of his life.'"
          Harris continued, "'And when we look at this situation, this is a family that lost their son and their brother through an act of violence at the hands and the feet of people who had been charged with keeping them safe.'"
          Small protests in several major cities, such as Memphis, Atlanta, New York City, and Washington D.C. were held for Nichols' untimely death, with many people coming together. These protests were mostly made up of peaceful gatherings on the streets with protesters voicing their thoughts and opinions on Tyre's death and police brutality as a whole.
          An article from NPR, "Mostly peaceful protests held across the U.S. after release of Tyre Nichols footage," states, "Organizers are planning vigils, marches, and demonstrations across the U.S. to celebrate the life of Nichols, and to stand up against the unjust actions of the Memphis Police Department."
          These actions are peaceful, yet powerful, as through words protesters can demand change by speaking against police brutality and the harmful effects it has on America's African-American population.
          Although the incident occurred in a different state, on January 29, demonstrators in Connecticut protested Nichols' death at the corner of Church and Chapel streets in New Haven.  Nearly 30 people also gathered inside Summerfield United Methodist Church in Bridgeport to discuss his killing.
          As State Senator Mr. Harron Gaston of Bridgeport exclaims in an article from CT Insider, "Protests continue in CT in wake of Tyre Nichols beating death video: 'We need justice'," "'This is not a sporadic incident. This is something that's pervasive.'"
          Gaston even explains his own interactions with Bridgeport police, noting that they were rude until he told them who he was. "'I've been pulled over at least six or seven times right here as I'm pulling into the driveway of the church.'" 
          He continues, "'But you shouldn't have to tell the police who you are in order for them to treat you with dignity and respect.'"
          These interactions that Gaston had with CT police officers prove that the police officers who killed Nichols aren't the only current officers with corrupt or unethical motives.  While Nichols' death was clearly more extreme than Gaston's contacts with police, the lack of respect Gaston faced proved that this problem is widespread throughout the nation.
          Social studies teacher Mrs. Sarah DiGiacomo believes that the death of Nichols has had a profound impact on our society.  
          She states, "It shows that the problem of police brutality transcends race, as this was a black on black crime, and it renews the conversation about police reform."
          However, DiGiacomo sees a way forward from this terrible incident. 
          "In the Black and Latino Studies course, we study the disproportionate number of people of color that are stopped by police and incarcerated by the criminal justice system," she explains. 
          "By training police officers and city officials about implicit bias, the City of Memphis can diminish the rate at which people of color face brutality."
Leave a Comment
Donate to the mane street mirror
Your donation will support the student journalists of Foran High School. Your contribution will allow us to purchase equipment and cover our annual website hosting costs.
About the Contributors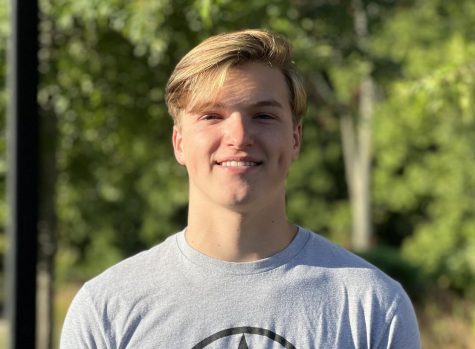 Connor Nieman, Content Editor
Hello, my name is Connor Nieman and I'm a senior at Foran High School.  I'm a content and layout editor for the Mane Street Mirror.  At Foran, I'm...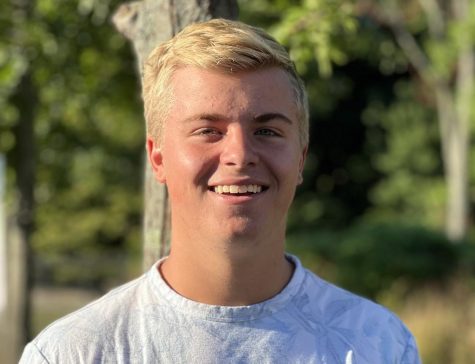 Cal Wrigley, Staff Writer
Hi, my name is Cal Wrigley. I am a senior staff writer for the Mane Street Mirror. Journalism appeals to me because I enjoy discussing popular and prominent...