Earning College Credit in High School
Everything You Need to Know About Advanced Placement Classes
          The College Board company created over 30 different courses that allow students an opportunity to earn college credits while still in high school. Foran fortunately offers an abundance of these courses to allow students in the Foran school community this opportunity. 
          Advanced Placement classes, or AP classes, allow students to study content in depth and refine their critical thinking skills on a topic that interests them. This new level of complexity allows students to really get a feel for what they are really interested in as individuals. 
          Mr. Frank Tupka, who currently teaches AP European History and AP Macroeconomics, agrees, "AP classes can be beneficial for students. AP classes give students a sense of the college workload, and help them better prepare for university expectations."
          While the curriculum can be challenging for some students, many people see benefits to taking AP classes before college to help better prepare themselves. The heavy course load and difficult material creates a new need for students to use their best study habits and strategies to succeed. 
          There are many different ways that teachers convey the information to students. Many courses have a Course Exam Description (CED) that teachers should follow in order for students to have the best success in passing an AP exam.
          Tupka himself uses strategies to support students in his classes, "I try to have projects and activities to get students up, out of their seats, and working with the materials. I also try to get to know each student individually so that I can tailor my lessons to their interests and skills." 
          There is a select number of schools that take AP class credit. College Board says that more colleges and universities than ever are accepting AP credit as a credit towards college graduation. 
          Each May, AP exams are administered to students in each AP class. 
          According to the official College Board website, "AP Exams are standardized exams designed to measure how well you've mastered the content and skills of a specific AP course."
          AP Exams are graded on a one-to-five scale, with one being the worst and five being the best.  Many colleges around the country grant credit or let the student skip the college-equivalent course if they score a three or higher. This can be beneficial for many students around the country who can pay a lower amount in tuition because of AP credit.
          Although a three is taken by some schools, many schools only take a four or a five so it is critical that students shoot for the stars on these exams to receive credit for almost any college they end up going to. 
          At Foran, 24 AP classes are offered, and each one has a corresponding exam created by the College Board. AP options span all the way from AP French Language and Culture to AP Computer Science A.
          Sophomore Ava Sanz, who takes AP United States Government and Politics at Foran, believes that there are both pros and cons to taking AP classes
          She explains, "Taking AP classes will improve your reading, writing, and time management skills…But it can be a lot of work and can pile up on you if you are not staying on top of the work." 
          Sanz also believes that AP United States Government and Politics is beneficial as an introductory course and states,"It's a great introductory AP class that will help build your skills like time management and comprehension for future AP's."
          In addition to a wide selection of history AP classes, taking English AP courses is very popular among students at Foran as well.
          At Foran, there are two English AP classes, which are AP Language and Composition and AP Literature and Composition. According to the Milford Public Schools High School Program of Studies, AP Language and Composition is offered to both juniors and seniors, while AP Literature and Composition is only offered to seniors.
          Mrs. Barbara Dooley, an AP Language and Composition teacher says, "I do believe AP classes are beneficial for students. They present students with opportunities to examine certain subjects in a more involved manner, challenging students to meet deadlines, engage in critical discourse, and demonstrate a vast knowledge of mastered material."
          These new challenges are a great way for students to develop new skills that they can utilize not only for high school, but also for the rest of their lives.
Leave a Comment
About the Contributors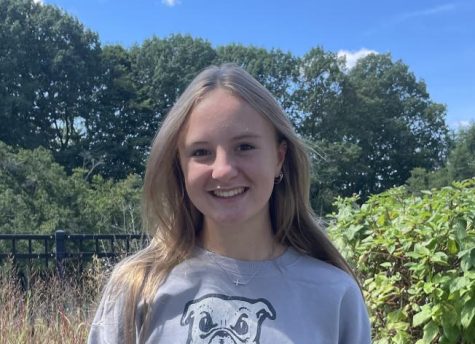 Mackenzie Posey, Staff Writer
Hi, my name is Mackenzie Posey, I'm a junior at Foran. I am a member of Key Club as well as the girl's lacrosse team and the girls basketball team....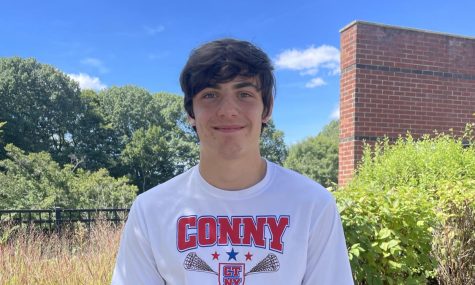 Gavin Conte, Staff Writer
Hi, my name is Gavin Conte and I am a freshman at Foran High School. I am excited to begin writing for the Mane Street Mirror this year. I play for the...