High School Course Perfects Practical Skills
Foran's Roarin' Snack Shack is one way to teach everyday lessons
          It's a Tuesday and a group of students are pushing a cart down the hallway at Foran High School delivering snacks that have been ordered through the special education department's life skills program. The Roarin' Foran Snack Shack is a part of the life skills program. The students know who has placed an order and who still has to receive their delivery. When they arrive at the door of the customer, they're sure to deliver their snack with a smile and a friendly comment.
          Life skills is a course that is part of the special education curriculum at Foran and all over the United States. This program helps prepare students in the special education program to adapt and develop skills so they will be able to participate in the workplace when they get older. Through the curriculum, students work to grow their independence, giving them a chance to feel successful. 
          About 81% of people wish they were able to learn life skills throughout their days in school, according to a 2022 article in the Michigan Daily. This is likely because it helps prepare people for life and gets them ready for jobs. It's especially important for the special education program to help students build the skills they need.  
          Mrs. Melissa Kaminski, a Foran High School special education teacher, talks about the life skills taught in her class and explains why they are important. "We work on time management, budgeting, cooking, cleaning, organizing, social skills and business skills," she says. "We also get community experience."
          Kaminski talks about the Roarin' Foran Snack Shack, a new business started this year to provide treats to staff members on a weekly basis. "Students create the weekly menu, complete inventory, and then Jody Bourque, our job coach, brings students to the store to shop for needed supplies."
          Bourque says the students are already showing signs of progress from the experiences. "We usually go to Walmart and Target, and they are much more comfortable now navigating the stores independently."
          The students do other tasks as well, such as making copies for teachers, hanging up and taking down flyers and laminating signs and posters.
          "Our class is very busy, but tons of fun," Kaminski says.
          Life skills programs are all about putting the little steps together to accomplish the bigger steps. Then, once the student makes the big step, they are able to make more and more progress toward independent living and being able to get a job in the world. 
          There are other life skills programs aross the state.  
          Ms. Jessica Borger, who teaches special education in Hamden, says, "Life skills are important because it helps put context to the content for our students. They are learning how to apply skills taught in everyday life."
          Broger adds that many students on the autism spectrum struggle with day to day tasks that others take for granted.
          Self-care is a big part of the life skills program at Foran and at schools throughout the state and country. It teaches the students how to dress for jobs, how to get ready for the day, and other tasks. This also allows the kids to start their day with a structure. 
          Having structure is important in the special education program. With structure, students are able to handle situations more easily and learn what to expect from the lessons being taught. As in any workplace in America, there are breaks, and teachers explain that sensory breaks are important for the students. 
          Mr. Micah Cutler, an occupational therapist, explains, "Sensory breaks are a great way to give or remove those sensory stimuli that are bothering the person to allow them to focus/participate more in class." 
            The breaks help relieve stress and allow students to take a breath. He says stress-driver behaviors can pop up any time and teachers have to be ready for them throughout the school day. 
          Cutler continues, "An example might be someone who is overly sensitive might hear the electricity running through the projector in the classroom and cover their ears."
          The reactions could be to anything and even be caused by the tiniest things, which could cause a child affected by autism to become "dysregulated." These breaks are able to prevent those reactions and are able to get a child ready for working. 
          Autism can affect a child in many ways. It affects their speech and communication with others. Down syndrome causes delays in the developmental and intellectual process, which can hinder students abilities inside and outside the classroom. Cerebral palsy is another different ability that also causes harm to the development of a student. There are many disabilities that can affect someones life. 
          That's why teachers go through training to help them understand what the students are trying to communicate to them. Teachers will give the students different things like an iPad or picture communication boards to have them share their ideas. 
          Hamden Speech and Language Pathologist Jen DiSorbo shares, "For some of our students, it can be a challenge to generalize communication skills from one partner or setting to another. For this reason, I also provide services to those students within the classroom setting or during functional tasks and routines." 
          The tasks that some of the students may have trouble with include ordering lunch, talking with friends, cooking and learning activities. The life skills program helps them master these everyday skills. 
          DiSorbo says her favorite way for students to develop social skills is through community field trips, which allows students to test their strategies in the real world. They go to places like restaurants, bowling alleys, or movie theaters to apply skills taught within a structured classroom.
         Foran special education teacher Mr. Dan Walsh feels that the life skills class "builds independence….. and as much ownership as possible."
Leave a Comment
Donate to the mane street mirror
Your donation will support the student journalists of Foran High School. Your contribution will allow us to purchase equipment and cover our annual website hosting costs.
About the Contributor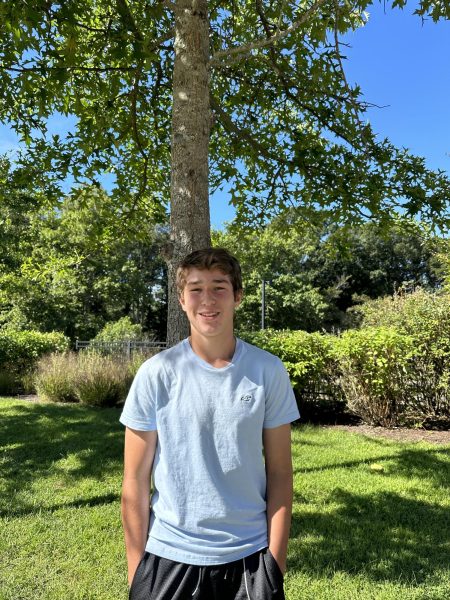 Colin Monahan, Staff Writer
My name is Colin Monahan and I'm a staff writer for the Mane Street Mirror. I am a Sophomore at Foran and this is my second year writing for the Mane...