"Like a Record, Baby"
An In-Depth Look into Static Era Records
          Lining the bustling streets of downtown Milford are cafés, boutiques and salons. Located in the middle of it all, is Static Era Records, an independent record store. 
          Static Era first opened its doors on October 16, 2020, at the height of the pandemic. 
          After the building was renovated from being a children's clothing store, it was ready to be repurposed. Mr. Jay Reason is the founder and the face of the business. It was in early 2020 when Reason saw the open storefront and was able to turn his hobby into something bigger. 
          Growing up, Reason loved punk music. It was a major part of his life and influenced it going into adulthood. After high school, he decided to pursue his passion. Reason started his own label in 2019, under the same name, Static Era. While working in his hometown of Milford, he noticed a shift in the businesses downtown, with less teen-friendly places that he wished he had as a kid, instead of the usual restaurants and bars.
          According to Reason, there "were no strong music scenes…" in town as well, which he wanted to change.
          As the pandemic continued and bands were unable to perform, the idea of a store became a way to advertise new music for Reason's label. Slowly, the store became not so much about profit, but more about the environment that was being built.  Now, Reason wants the store to "be a community space" open to all types of music enjoyers, a place to be surrounded by music without fear of judgment. 
          A significant point made by Reason is that "every customer should be able to walk in and be able to be themselves and not be bothered."
          He makes it a focus to treat every person the same, regardless of their age or taste in music. 
          Stephan Schmidt, a regular customer at Static Era, says, "One of the reasons I enjoy Static Era is that Jay and Austin, through the store, created a hub for record collectors."
          Reason knows that music is a universal language that connects to most, and brings people together.
          Static Era wants to cultivate a space for people to experiment with new music or "just listen to the [things] they love."
          Schmidt said that "I always run into interesting people when I stop by the store." 
          Being able to connect to any customer and expanding out from punk music was a difficult step, as Reason wasn't familiar with other artists outside of his main genres. Fortunately, Reason found some people to help him. Reason says he has an amazing team working with him. Covering all different genres and age ranges, his team works in harmony to support the business and each other. Each person brings something different to the table while also fitting in smoothly with the dynamic of the store.
          A day which benefited the shop was Record Store Day, a national holiday to celebrate independent record stores around the world. Many artists release new versions and special promos for this day, exclusively found at these record stores. 
          Reason recounts the experience of finding out they had a line outside their door at 6:45 in the morning, saying it was "..like nothing that had ever happened.." in their time there. 
          This year, according to the official website of National Record Store Day, run by Warner Records, the ambassadors are husband-and-wife duo Jason Isbell and Amanda Shires. Opening the store, Reason had no expectations for anything. 
          He didn't know what was to come of the shop, and simply thought that "only family and a few friends that were interested in records" would stop by there. 
          He didn't expect for the store to become as popular as it is. Even as business has grown, Reason still treats it as a hobby, never worrying too much about the store and choosing to prioritize his label. He doesn't operate his business for the money, but to give the downtown area an outlet to express themselves through music and to feel heard.
Leave a Comment
Donate to the mane street mirror
Your donation will support the student journalists of Foran High School. Your contribution will allow us to purchase equipment and cover our annual website hosting costs.
About the Contributors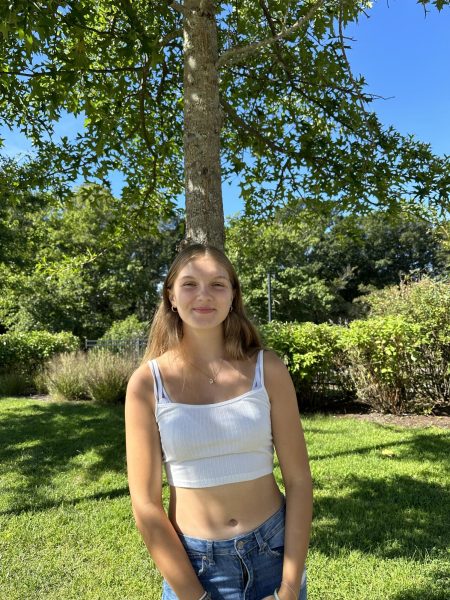 Maddie Babcock, Junior Layout Editor
Hi my name is Maddie and I'm a junior editor on the paper! I'm a sophomore at Foran High School! It's my second year working here! In my freetime,...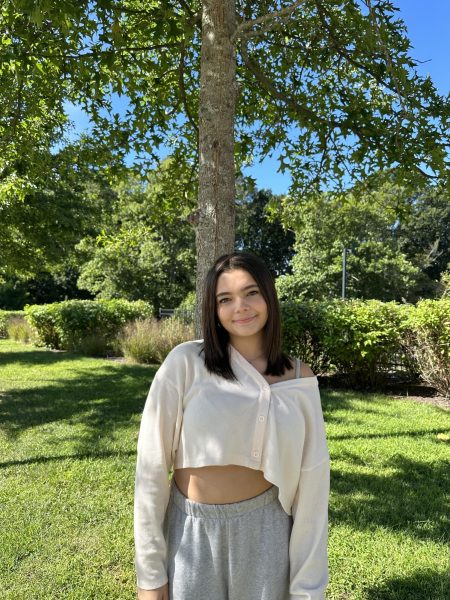 Alexandra Montero, Staff Writer
Hi my name is Alexandra Montero and I'm a junior at Foran High School. This is my second year participating in the journalism program. I am a competitive...