Boys Tennis Team Accepts All
          Joseph A. Foran's Boys Tennis Team led by Coach Alan Stern has 19 players and is the largest it has been in recent years. 
          Stern starts his sixth season coaching the boys team that is led by senior captain Steven Mingrone and junior Ryan Purviance.
          Stern says "We have some matches coming up that I hope we'll win and we might be able to push into states, I'm really hoping we can pull it off." 
          During the end of practices the boys play king of the court. King of the court is where you are defending your side of the tennis court, while hitting the tennis ball back and forth to your opponent and once one misses the ball the other player is the "king".  
          This boys team has four singles and four doubles teams. Singles and doubles are pretty similar but also have a few differences in their rules. 
          Singles and doubles both have three sets that happen during their match that goes up to six points in each set. 
          To earn points during the sets, the opponent(s) would have to return the ball anywhere inside the court. Partners take turns serving. According to USTA.com Tennis scoring basics, "Tennis scores differently than other sports, in most other sports scores are kept starting with 0, in tennis 0 points=love."
          "The players have been able to pull off some narrow wins." which was stated by Stern for strong moments that have been happening. 
          One strong match that Stern thinks about is senior Keith Pokornowski who got a third set win after losing the first set which Pokornowski had to push through and persevere to get the win. 
          During the players' matches they are the ones that are technically the refs during the game. They have to be trustworthy and have enough responsibility to call if the ball hits out of bounds or not.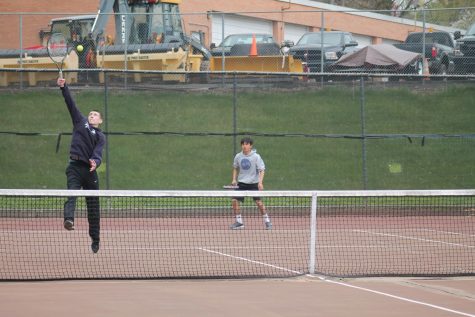 Purviance's goal is to, "Get a better record then last year I don't think I played my best last year and I think I could do a lot better." 
          The boys have a record of 6-6 with many more matches still to come. 
          Recently Foran had defeated Platt Tech 5-2. Singles matches with Tristan Adorno, Arush Puri  and Oscar Lin winning in two sets, Purviance lost but had impressive moments in his match.
          Three doubles matches went neck to neck with  Noah Held, Yusef Abdelsalam, Deven Dai and Patrick Butler defeating their opponents. Steven Mingrone and Lennie Prue had two close sets but did not secure the win.
          The boys won over Career yesterday, 6-1. The boys take on Shelton home at 3:45 today, May 2, 2023. 
Leave a Comment
Donate to the mane street mirror
Your donation will support the student journalists of Foran High School. Your contribution will allow us to purchase equipment and cover our annual website hosting costs.
About the Contributor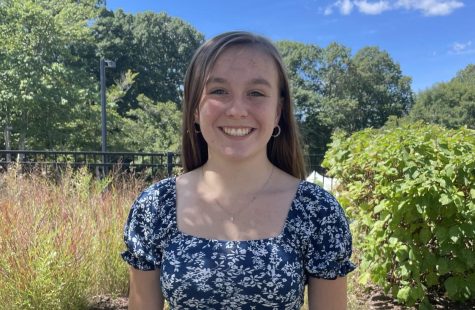 Hayley Pokornowski, Staff Writer
Hello, my name is Hayley Pokornowski, I'm a junior at Foran High School. For after school activities I participate in cheer and outdoor track. This is...