The Milford Robotics Club
And Their First Win in Worlds
           Robotics Club, what is it all about? The Milford Robotics Club, also known as MOJO robotics team 8085, engages students through STEM activities. STEM stands for science, technology, engineering and mathematics. The STEM curriculum helps prepare students for the future jobs that will involve science, math and technology.
           The Milford Education Foundation (MEF) is a 501c non-profit which organizes and supports not just STEM programs but multiple educational causes in Milford. The program runs with the support from corporate sponsors, grants, private donations and personal fundraising. 
            MEF also organizes and runs the teacher mini-grant program in the Milford public schools as well as the Evening Under the Stars and One Day for Day One.  
           Technician and Co-captain Violet Wilson, a senior at Foran explains, "Even though we are based out of Foran we are a community team."
           Community team includes students from all of Milford and other surrounding towns. The Foran team works with students from Hopkins, Jonathan Law, and West Haven High School. The other co-captain of the team is Nate Seluga from Hopkins High School.
           Currently Violet Wilson, Joe Gaetano, Samuel Le, Joseph Van Tine and Joey Haig make up the Foran Robotics crew as well as some students who pop in occasionally.
           The after school robotics club is taught by Kris and Lori Seluga who run FRC Team 8085 ("MOJO") currently. 
           Kris Selgua states, "I participated in several robotics competitions when I was in college in the late 90s. When our son was in fourth grade my wife and I started Milford Robotics in 2014 by founding and mentoring a FIRST Lego League team (see www.firstinspires.org) at Orchard Hills Elementary called the Milford Masterminds. When those original students reached high school in 2020, we started FIRST Robotics Competition (FRC) team 8085 "MOJO" so that they could continue their journey with FIRST."
           The high school team is most active from January through April. But not to worry, during the off season there are still events to attend. 
           Wilson explains the goal of the robotics club is to compete. "Every year, we have about eight weeks to plan, build, and program a robot so that we can compete in the FIRST robotics game. As a team, 8085 was created to address the lack of high school robotics opportunities in Milford. We created MOJO in 2020 to make a measurable impact on our community by expanding access to robotics programs."
           The team put in the work as they participated in the Waterbury district event (March 10-12) winning first place, then the team went on to compete in the Hartford district event (March 31-April 2) where they took home second place. Onto the New England district Championship (April 5-8) where the team proudly took home second place.
            Joseph Van Tine, a freshman at Foran states, "My fondest memory of the team is when we won our division in the Worlds Championship." 
           Recently the robotics team took home a powerful win. The team traveled to Texas (April 19 – 22) and won their division at Worlds which is highly regarded as the most competitive division. They now advance to the Einstein's finals,  a huge accomplishment. Not many teams ever get to experience this type of advancement, and to accomplish it in only four short years as a team is something worth celebrating.
           Selgua explains, "Milford Robotics is a well established and successful program that is free for all student participants with many great opportunities for students looking for a fun, competitive team environment.  Most importantly, I would encourage any students who think they might want to try it out to come to one of our events or meetings.  Don't worry if you think you don't know how to build a robot, we can teach you how that's the point!  If anyone wants to learn more about the team they can contact me at [email protected]."
           Milford Robotics offers opportunities for all students, not just students who are interested in building robots. Areas of artwork, video/animation projects, social media, business planning and community outreach. 
           The main sponsors for this year included, CT State Department of Education, Otis, Lockheed Martin, Raytheon Technologies, Schick, Optimum and Technology Associates. With the donations, the robotics program is able to advance STEM education in the town of Milford and places all over the world.
           If you are interested in volunteering or donating to the Robotics program please donate at https://www.milfordedfoundation.org/support-us. All donations make a difference. 
Leave a Comment
About the Contributor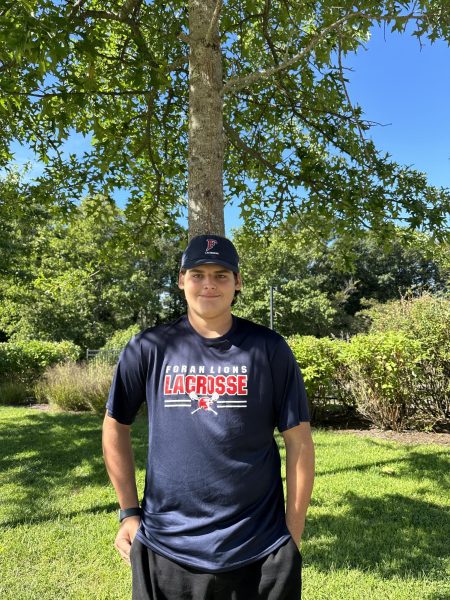 Gavin Fanelli, Staff Writer
Hello, My name is Gavin Fanelli and I'm a junior at Foran High School. This is my third year of being a staff writer of the Mane Street Mirror. I play...