"Without Them, We Wouldn't Have Our Leaders and Role Models"
The Importance and Legacy of Seniors in the Foran Band
          According to many, the contributions of the Foran band to our school community and environment are very important. But, many of these contributions cannot happen without the dedication of band seniors. This year, there are 24 seniors in the band, about 1/3 of the entire band.
          Freshman band member Thao Pham states, "Seniors are very, very important. Without them             we wouldn't have our leaders and role models. They are one of the core groups of people in the band."
          Seniors not only serve as role models to underclassmen, but they also have learned many lessons throughout their time in the band. They use these lessons as a way to inspire and lead others.
          Senior and Band President Noah Held comments, "One of the lessons that I learned is that early is on time, on time is late, and late is unacceptable. Another lesson that I learned is to work hard, because you get out whatever you put in."
          These lessons not only have inspired others, but have guided seniors through their time in the band and through their high school journey in its entirety.
          Seniors have led and organized many service projects in the community throughout the years. This year specifically, they have helped run a clothing drive, promoted fundraisers to support the band, helped to organize bake sales, etc.
          Many seniors have been playing an instrument for many years, and they have spent hundreds of hours playing and dedicating their time to music. This type of experience can be useful for underclassmen who need to ask questions, get help, etc.
          Pham agrees, "There have been several times where seniors have helped me with music, notes, and rhythms. They have also given advice on how parades, concerts, and football games work, which has led me to success. They have the experience and they have taught us how to adapt."
          With this experience, seniors in the band have also come across many unforgettable moments throughout their time in the Foran band. This includes trips to New York City, Boston, Washington D.C., and most notably, Disney World.
          On these trips, the band participates in competitions, meets other bands from different parts of the country, and experiences all that these cities have to offer.
          Held states, "My favorite memory is being in Boston, on the stage of Boston Symphony Hall, and playing in an incredible concert with the best musicians I could have imagined." 
          Many seniors also manage jobs, sports, and other activities on top of being in the band. They also assist underclassmen in managing these activities too.
          Band teacher and director Ms. Jessica Turner comments, "Seniors offer leadership in helping younger students navigate everything from music to sports conflicts to when to arrive for events."
          Undoubtedly, seniors in the band are extremely hard workers, and their contributions do not go unnoticed. They are leaving an important legacy, one that will inspire other band members.
Leave a Comment
Donate to the mane street mirror
Your donation will support the student journalists of Foran High School. Your contribution will allow us to purchase equipment and cover our annual website hosting costs.
About the Contributor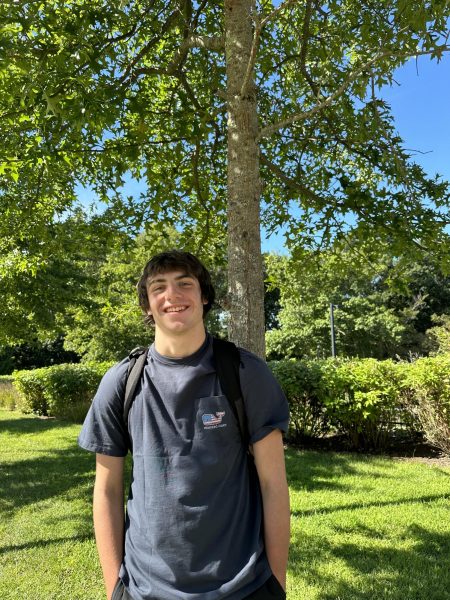 Gavin Conte, Staff Writer
Hello, my name is Gavin Conte and I am a sophomore at Foran High School and this is my second year writing for the Mane Street Mirror. At Foran, I play...