NCAA March Madness
Dylan DeStefano
Staff Writer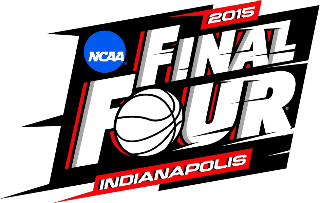 The National Collegiate Athletic Association (NCAA) men's basketball tournament is very popular around the country. It is so extremely popular that it led to coining of the term March Madness.
March Madness is when the NCAA takes 68 basketball teams from around the country who compete in a "win or go home" tournament. Many people fill out brackets and enter in March Madness pools or leagues to compete with friends, family or anyone in the world. "The NCAA tournament is the best because all the best teams are in it," said Julia Astram. "It is just intense games to watch."
March Madness originated in Illinois for a high school tournament in 1908 as a small invitational affair and later became a state wide tournament in 1930. The term "March Madness" was first used in an Illinois High School Association magazine. At first only eight teams competed in the NCAA tournament in 1939. The National Invitation tournament (NIT) was more popular than the NCAA tournament to most people and in 1970 Marquette chose the NIT tournament over the NCAA tournament.
This year is huge year for the NCAA tournament. So far Kentucky is looking like the favorite after starting 25-0. Other teams like Virginia, Gonzaga and Duke are teams expected to get a top seed and take it all the way. Michigan was a team that made a deep run last year and is not expected to even make the tournament this year. Michigan lost talent like Nik Stauskas and Glenn Robinson III.  This year, their starting roster is full of injuries.
A similar situation occurred two years ago after Indiana was a powerhouse but did not make the tournament the next year after Victor Oladipo entered the NBA and was drafted to the Orlando Magic.
Last year was a great year for the UConn Huskies as they took home the NCAA championship as a seventh seeded team as they beat St. Josephs, Villanova, Iowa State, Michigan State, Florida and then Kentucky in the National championship game.
"UConn is my favorite team," said Amber Frank. "They had a good run and made the state of Connecticut proud."
Connecticut then exploded after that win, and riots broke out on campus. Thirty arrests were made on campus that night after cars were flipped and destroyed, and a pole went through a building. UConn was a successful team with Shabazz Napier last year, but without him they haven't fared so well.
We'll see what UConn has in "Storrs" for this year.
Leave a Comment