Kyle's Korner – Preparing For College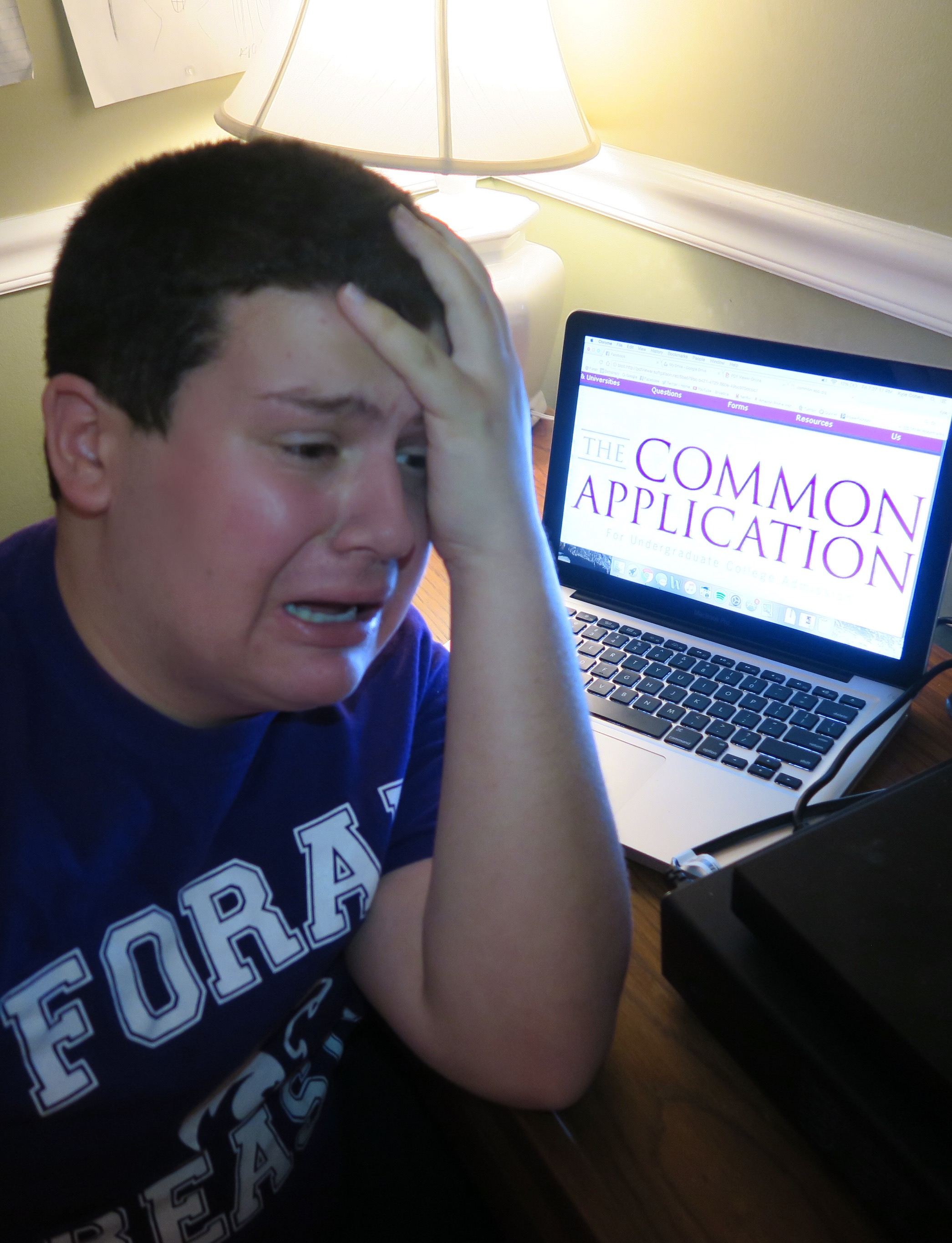 Kyle Cohen
Editorial Editor
It's that special time of year again, seniors: It is the beginning of the end, and many of us are applying to colleges and are preparing to leave Foran for good. But many question, "how can we do well and prepare ourselves properly to get into the colleges we want to go to?"
I'm sure many of you would say that college applications and looking at prospective schools can be extremely stressful, but there are so many ways to avoid that stress completely.
The head of our guidance department, Ms. Basher, says the key to success in the college application process is to be organized. And she's correct. Staying organized ensures that you will not miss any deadlines, and that you will keep all of your application information well filed and on the right track. Staying consistent with applications and preparedness for college is honestly really easy as long as you meet with your guidance counselors and work.
Being good about your timing and pacing when it comes to these important applications is essential, and truthfully pays off in the end. Foran alum Jenny Weissauer is a prime example of this success, and even said, "I had to stay on top of my work with things like the Common Application and AP work because I had to manage my time to succeed."
Well said, Jen.
She continued, "Time management is such a huge skill you need in college that it made my year a success."
All hail Queen of Everything and pep rally goddess/icon/legend Jenny Weissauer.
Moving on, it's really important to start these things pretty early, like REALLY EARLY. Juniors, this part is for you. When you get the college essay prompts at the end of the year, START YOUR ESSAY. It will help you so much when application time rolls around and you're completely prepared, rather than being like some people (ahem, me), who wait till the last minute to do literally anything. And if it stinks, that's okay, because you can have the teachers in the literacy center proofread and edit it for you. When the Common App is released in the summer, START FILLING IT OUT. You'll thank me later: the Common App is close to torture when you have to do it in a matter of three days before your deadline.
To close, as one amazing culinary teacher once taught me, "Proper prior planning prevents poor performance.
Leave a Comment