Girls' Soccer Seniors Signing Off
Alyssa Fameli
Staff Writer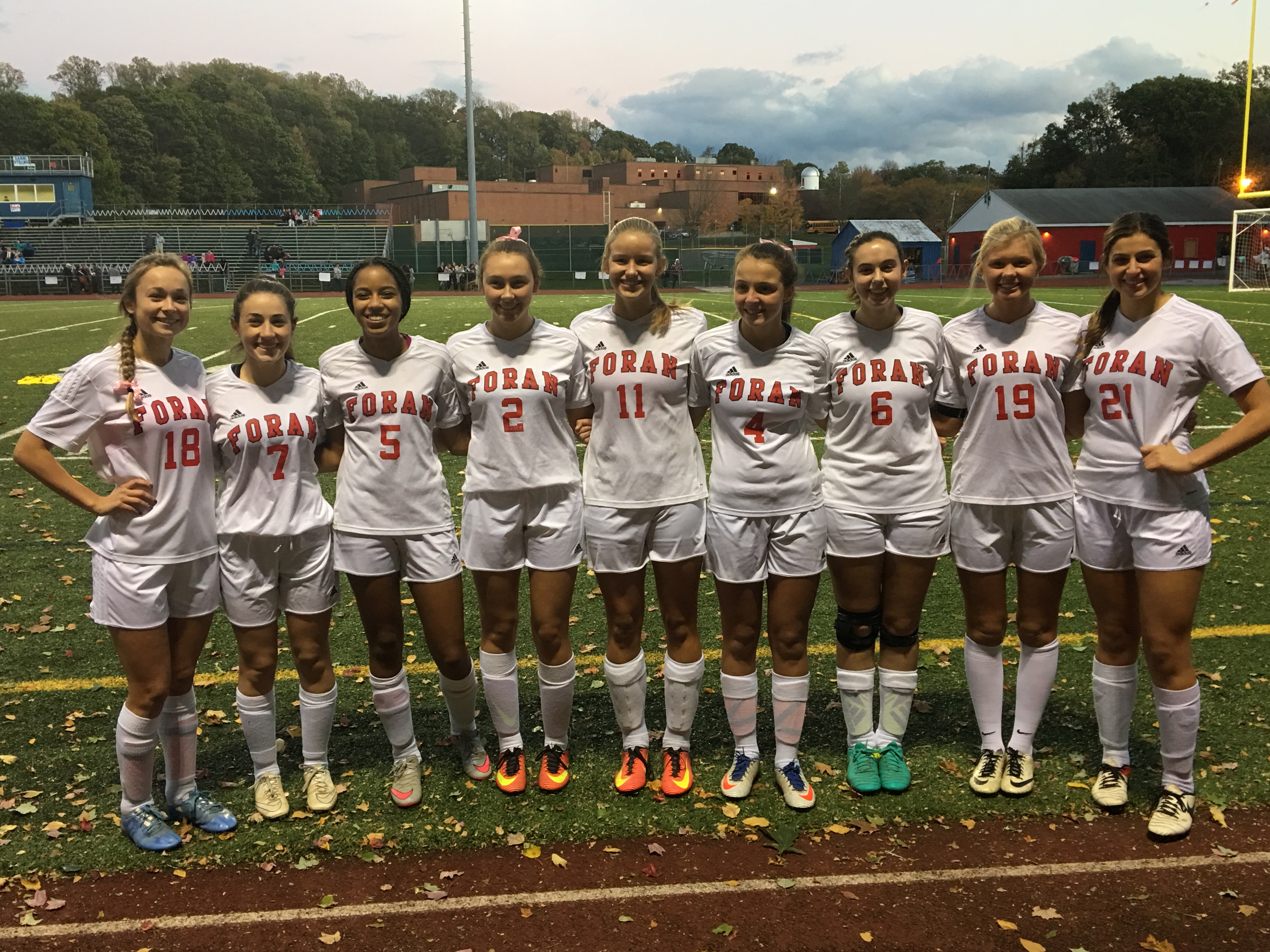 Seniors from the girls soccer team at Foran line up for a photo before the senior night game on Monday, Oct. 24, 2016. Photo courtesy: Kayla Coppola
This team, as does other clubs and sports, gives the members  each their own different meanings and experiences. Four year member Kalysta Contaras said, "This team means a lot to me. We've gotten very close over the past four years and especially this season. We always have each other's backs and can rely on each other for a lot. We have essentially become a family." No matter how many years the members have been on the team, they are all supportive and comfortable with everyone. Senior and four year member Kayla Coppola said, "We have come such a long way since I first started on the team, and to be able to see us grow into a better team each year and succeed is something great to experience." With all their hard work and dedication, the team has made this year a one to look back on.
As the seniors leave their fellow underclassmen, some have words of wisdom for their team. Coppola said, "The advice I would give to the underclassmen would be to keep working hard and always give it your all. Push each other to be your best and don't get discouraged by mistakes." Although Coppola is only a three year member, she has been playing soccer all her life and knows not to give up when she makes a mistake. Contaras adds to the advice, "Always give one hundred per cent. No matter what happens during the season, they should keep their heads up and try their hardest."
Although tears are shed about the seniors waving goodbye, they leave their best wishes to the members and all their luck. They are sure to be coming back and watching the home games for support.
Leave a Comment