College Athletics: The Underlying Sacrifice Behind the Result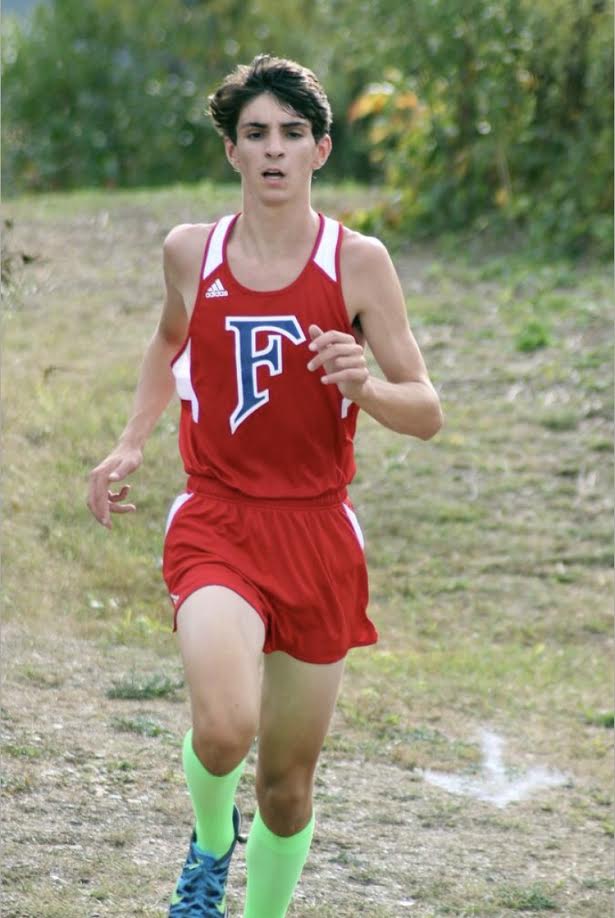 Editor-in-Chief
Some people believe that the college athletic recruitment process is not difficult if one is naturally athletically talented. As cited based on a poll on the National Collegiate Scouting Association Athletic Recruiting (NCSA), website, "College athletics is not solely a process based on doing well at one's high school, but rather in gathering experience and exposing one's skill to college coaches who are looking for players to recruit."
Naturally athletic students do not always make the cut; they still have to put in the time to experience and put themselves in front of coaches. This is found to be a fact according to collegesportsscharships.com, in showing the percentage of athletes going from high school into college sports is very slim: "Women's Basketball 3.3%, Men's Basketball 3.0%, Baseball 6.1%, Men's Ice Hockey 11.0%, Football 5.7%, Men's Soccer 5.5%…"
Sophomore Samantha O'Neill said, when explaining her time commitment toward her goal of playing lacrosse in college, "During the summer, I practiced four times a week and was gone weeks at a time going to different showcases and prospect days all across the East Coast. This fall, I started emailing coaches asking to talk on the phone and meet with them, but I had to be patient because of NCAA rules. I traveled to Florida twice where I got recruited by multiple colleges down South. During January, I was gone every weekend traveling for showcases."
Like O'Neill, junior diver Emma Longley also is committed to her training. When talking about her intensive training that has helped her to break the Foran High School record five times, win SCCs twice, place third at Class S States in 2015, and win Class M states in 2016, she speaks highly of her determination. Longley said, "I started diving at Southern in eighth grade and practiced five to six days a week for around two hours a day. I was also training a few times a week with a personal trainer. Recently, I have switched club teams and now dive at Yale — Tuesdays and Thursdays for four hours and Fridays and Saturdays for two hours while still training with my trainer."
While time commitment is an important part toward reaching the next level after high school sports, getting exposure to college coaches and college play is also important for recruitment. Senior Hannah DeSousa, who is committed to the University of Rhode Island to play Division I Softball, finds that exposure from a young age was key for her in the beginning of her recruitment. "I began getting recruited for softball in my sophomore year when I started playing for the CT Charmers, one of the best college showcase teams in the Northeast. Sophomore year was more for getting exposure and getting used to showcasing myself for the college coaches, so I started with inviting more Division II and III schools to come watch me play throughout the summer going into my sophomore year. In that time, I also attended several individual showcases that put me alone in front of hundreds of college coaches." DeSousa was adamant about starting off with getting the right experience with one of the best teams that would showcase her talent and work her the hardest. She then would gradually work her way into having the confidence to play in front of the Division I coaches who came to watch her.
It is notable that getting an early start in the recruitment process and putting oneself out there is one of the main focuses for high school athletes in their journey in college recruitment. When O'Neill was asked about her exposure to college play she said, "It is important to get exposure because all top tier schools usually recruit every class their freshman or sophomore year."
In contrast to O'Neill's statement, junior wrestler Ryan Luth finds that he has not reached his timing in the recruitment process yet. Luth said, "Quite honestly, I haven't looked into colleges very much yet, and was planning to do so after this season. I want to do the best I can this year, and then see if any other colleges have interest in me." Luth joins his own club team in the offseason and has sent out contact information to colleges he enjoys, but he feels that the colleges will come to him when it is time.
Like Luth, senior Jack Ardrey, who is committed to Southern New Hampshire University for Cross Country, also took a more relaxed route in the process of college recruitment. Ardrey said, "I started putting myself out there by submitting recruitment forms on colleges websites. Once college coaches started to reach out to me, I began narrowing down my options to schools I would really like to attend." Ardrey took the approach of having colleges contact him, while also filling out recruitment questionnaires for the colleges that he was interested in.
While both early exposure and a more relaxed take on the recruitment process have proven successful, the hard work that goes unnoticed can be one of the most important parts in college recruiting.
One necessary unknown in being recruited is the use of a recruitment network, which costs money. National Collegiate Scouting Association (NCSA) Athletic Recruiting is one of the main recruitment networks, and it costs up to $1,500 to receive a recruitment coordinator with contacts of many coaches around the country. NCSA has four different sub-units in the aspect of payment and recruitment: Starter, Champion, Elite, MVP. Head Lacrosse NCSA Recruiting Coordinator and Coach Frank Weschler said, "I played Division II lacrosse for Ohio Wesleyan University as goalie and I have experience coaching at various levels, from youth to high school. I also work with athletes at several lacrosse camps. It is my job to instruct and guide students into getting the best offer for their talents, academically and athletically. I help students put themselves out there and give them opportunities that they wouldn't otherwise be able to have. " It is from there that one is required to fill out a questionnaire about themselves, provide footage and skill experience to be sent and broadcasted throughout the data base.
Leave a Comment