Honoring our Hometown Hero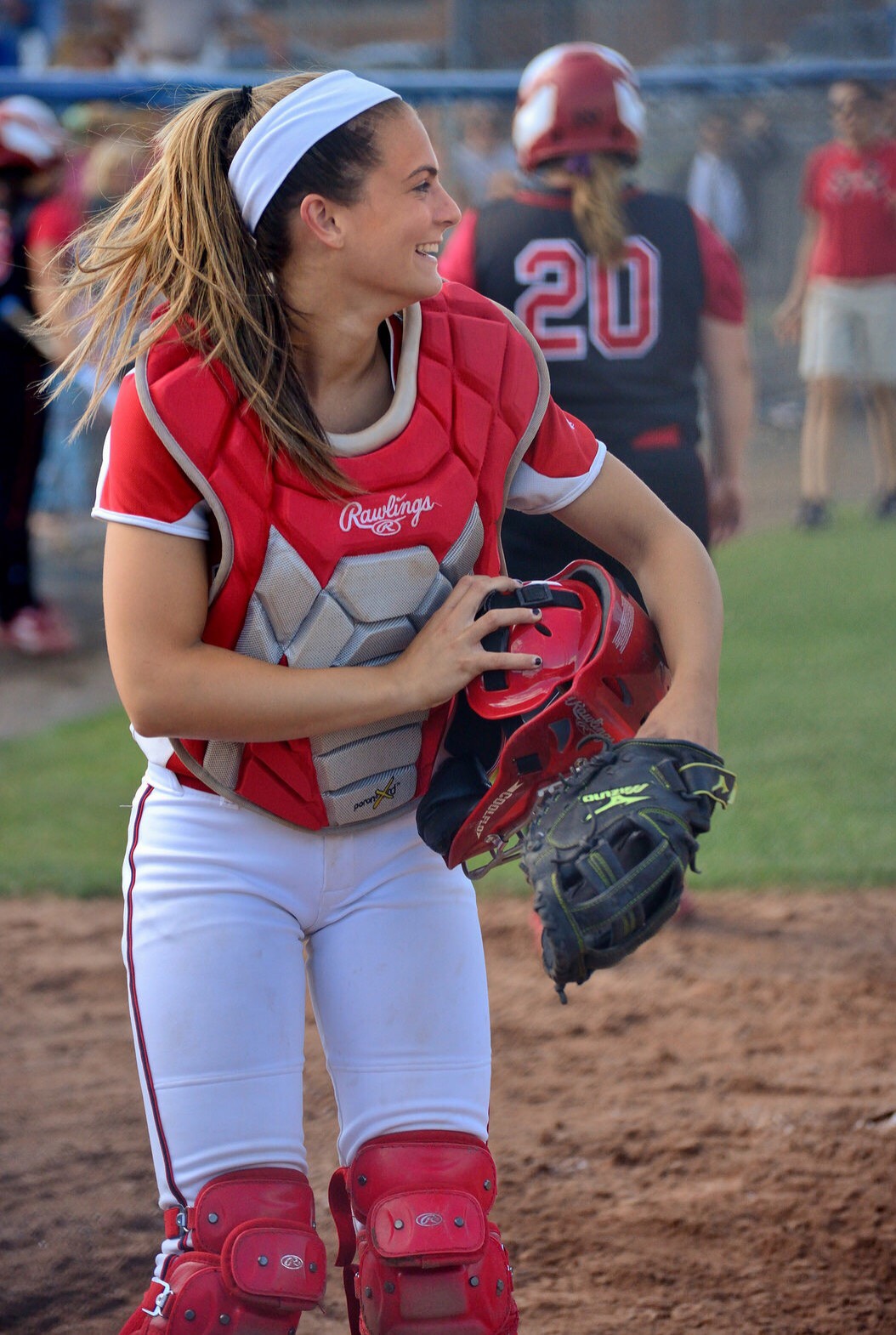 Entertainment Editor Juliana Tuozzola
As the Milford community and people from all over the globe who knew of Danielle Kemp and her battle with DIPG come together to grieve, all unite to honor her life as well. We honor her unwavering strength, courageous spirit, and the incredibly impactful young woman she was.
"Our hearts are broken in a million pieces — the world will never be the same. Love you forever Danielle Kemp." @ManeStMirror tweeted Friday, March 10, 2017.
"In all too short of a young life, Danni touched so many in a beautiful way. She fought so hard against this terrible disease, and showed us what true courage is. May Danni only know peace now." said Stony Brook Softball Coach, Megan Bryant.
"Cancer took her body- but she never let it touch her soul. Enjoy eternity Danni. You've inspired us all. #dannistrong" Foran alumni @johnlaychak tweeted.
Best friend to Kemp, and Foran alumni Fallon Bevino, communicated how Kemp's drive and spirit was nothing short of exceptional. Bevino said, "The most beautiful thing about Danni was her drive. From the moment she entered this world until the very second she earned her wings; her drive and motivation never wavered."
In addition, Bevino said, "There was no difference between Danni before her diagnosis and after her diagnosis; she was always the Danni that we all knew and loved. Danni woke up everyday, fully aware that the odds were against her, but still chose to fight and live every single day with no complaints—and that is the most beautiful lesson that I got out of my years of friendship with Danni."
In remembrance of Kemp's motivation and spirited way of life, Bevino additionally stated, "This life is about choices, and it's up to us how we choose to react to them."
Not only did Danni's strength inspire us all, but her remarkable athleticism and character both on and off the softball field touched so many as well.
Kemp made an immense impact on the softball mound, both here at Foran and at Stony Brook University where she was a division 1 student-athlete. Senior Caitlyn Parisi speaks about the great influence Kemp had on her life and on the Foran softball team, as well as on the entire softball community. Parisi said, "Danni was someone I could always look up to, and continue to. She had a true passion for the game. Nobody charged the ball harder than she did. It was an absolute honor to play by her side in middle infield."
Kemp earned an all-state title both her junior (2014) and senior (2015) year at Foran. Senior Amanda Mendillo said, "Being Danni's teammate, I was truly able to see how much love she had for the game. When I watched her practice and take ground balls, I always thought to myself, "wow that was smooth." She was the fastest person I've ever seen run those bases."
Mendillo also expressed, "It was an honor to play with her and share so many laughs. It is something I will treasure and carry with me for the rest of my life."
One of Kemp's teammates on the Stony Brook University softball team spoke about the positive presence that Kemp always brought forth. Kim Ragazzo said, "She was a great person to be around. She always shined a light. She always gave you happiness. Just her smile, her laugh. I can still hear her laugh right now, and I feel like you could enjoy doing anything with her" (Newsday.com).
Kemp was a recipient of the Fairfield County Sports Commission's Chelsea Cohen Award. She was awarded for her courageous battle and inspirational strength.
There will be a memorial 5k race held at Foran High School on April 2, 2017. The "Dash for Danni 5k" will be held in honor and remembrance of Kemp's life, and with the goal of raising awareness for DIPG. Join the over 425 runners and walkers by registering here: Dash for Danni 5k
The Cure Starts Now is an organization that is raising funds to find a cure for DIPG. Please donate in Danni Kemp's name and contribute in the battle to find a cure and save the lives of those who suffer from DIPG.
More info. on Find a Cure and Danni
# Dannistrong
Leave a Comment