Quinn Lofthouse
Staff Writer
The DECA students take on the responsibility of running the school store during their study halls in order to improve their marketing skills and provide for the student body.
Foran High School's beloved school store has been an outlet to all students who come by. They offer various items such as juice, muffins, cookies, water bottles, cups, t-shirts, and even sweatpants. When in an emergency a student can go to this store for virtually anything they may need throughout the day, "I go to the school store very often because it has everything I need and it's completely reliable." says sophomore, Thomas Dempsey.
The students who run this store come up with many ideas to keep students interested. "We have to sell as much product as possible therefore we have to figure out what all demographics want." says junior DECA member, Addison Poffenberger. One idea they have created was to offer a combination of one juice box and one muffin for only $1.
DECA students enhance their careers by interacting with students from all over the school. Their goal is to sell to and provide for the student body and to do this they must perfect their marketing skills. "I dedicate my time to the store because i'm interested in business as a career and it helps my communication skills." says junior Max Chang.
Currently DECA members are coming up with new ideas in order to attract more students. Some ideas include music in the store and maybe even a grill for burgers.
Check out the store for all things necessary in the life of a Foran High School student.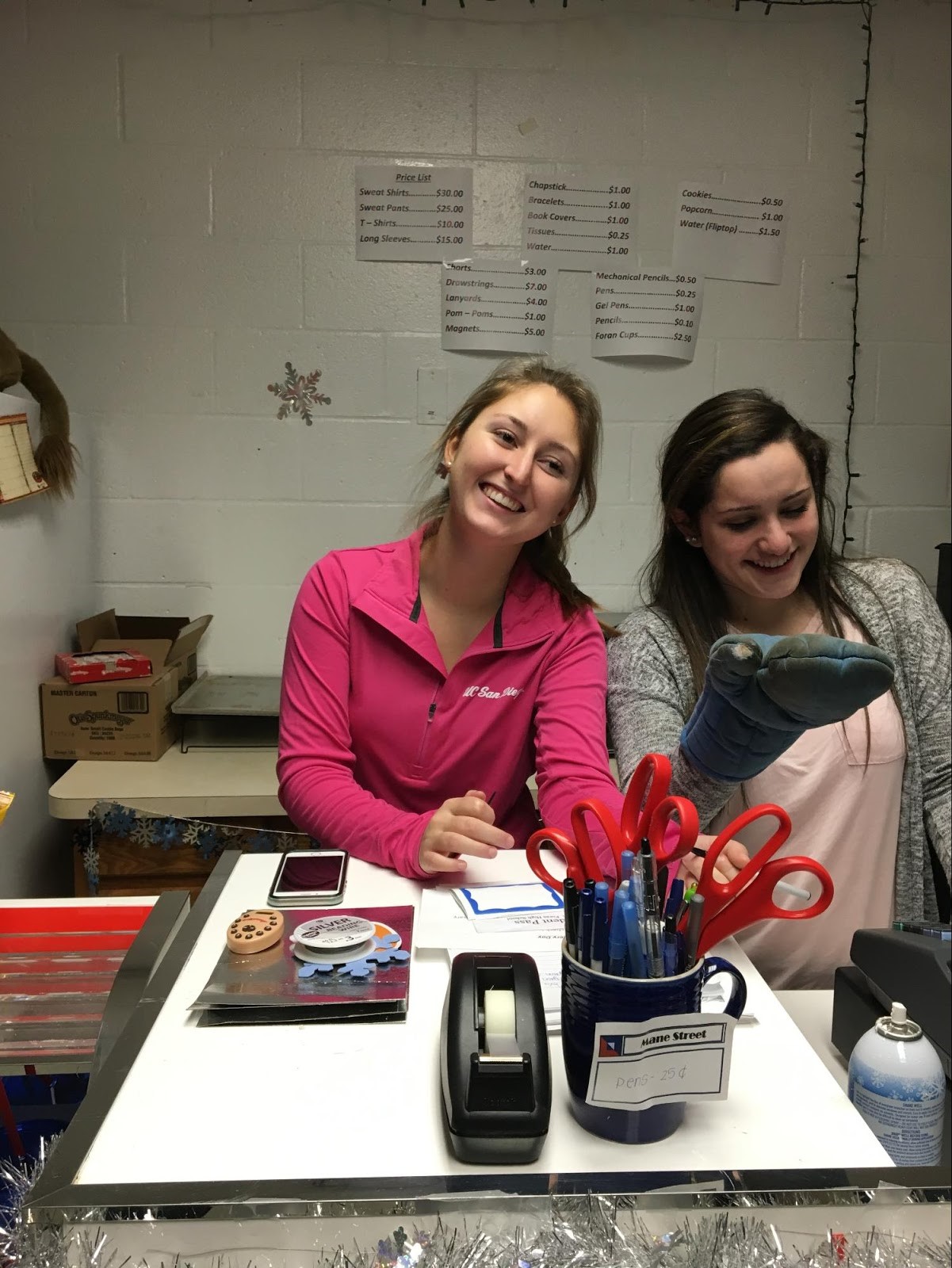 DECA officers, Julia Kopstein and Julia Harrington running the school store in January 2017. Photo Courtesy of Madeline Mitchell.