Shopping Smart With Your Smart Phone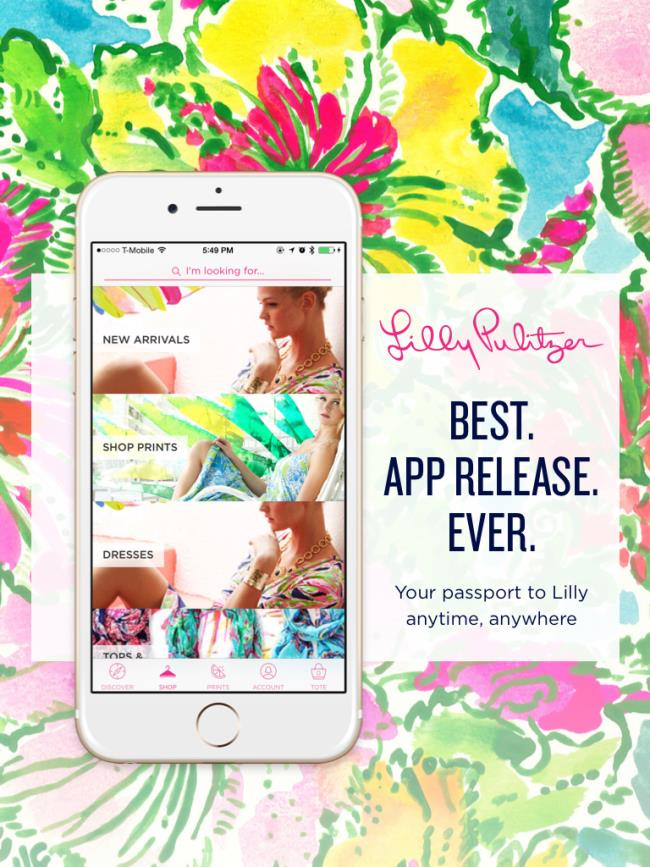 Lilly Pulitzer, a popular clothing brand has made their app accessible by anyone with an iPhone for smart shopping, deals, and notifications of new products being sold. Picture courtesy of  the website bestappawards.com who awarded Lilly Pulitzer for , "Winner of September 2015 Awards as the Best social / lifestyle app"
Shannon Flynn
Editor
The best feeling for frequent shoppers is finding a great deal and saving money on something they really want. Coupons are the original go-to of most mothers and grandmas however cutting out clips of coupons from the newspapers that are barely in circulation can be tedious and most of the time, a waste of energy. Carrying the coupons around and keeping them organized is a hassle in itself and in many cases the runs to the store are made on impulses and the coupon isn't even on hand at the time. Phones however are something that are always on hand on every outing and are now being utilized for shoppers who want the deals without the effort of getting them.
Apps have been made for stores and brands that offer certain online sales and redemption codes for those who are members of the app and they have also started to provide online coupons that can be redeemable in stores. This eliminates the waste, time, and frustration of carrying around coupons. Companies including American Eagle, Pink, Lilly Pulitzer, Forever 21, PacSun, Gap, H&M and more.  Apps have also been created that are independent of any store brand or sponsorship and provide coupons and redemption codes for hundreds of companies for in store shopping and ordering products online. One app called, Slick Deals provides information on items that are needed in every home like toasters, coffee makers, and washing machines save money on the expensive yet equally necessary electronics.
Traditional grocery shopping has also been given an electronic equivalent to carrying around a baggy of cut out coupons. The app Favado provides, "coupons and sales from more than 65,000 grocery and drugstores" according to the Money.usnews.com. This app could be used by anyone looking to spend a little less but could be super helpful to those who have to make the once a week long haul trip to the grocery store to stock up for the family.
For shopping at the mall in the clothing stores the app, Shopular, advertised as "The app to bring to the mall" by Money.CNN.com uses the location feature of an iPhone to track the location of the shoppers with the deals and coupons that are near them. Over one thousand malls in America are accessible through the app insuring that the app can be helpful across the country. This allows shoppers to have coupons with them wherever they go, always ready to save money.  
Leave a Comment