How Foran Students Spend the Day in the Big Apple
Gianna Cruciani 
Staff Writer 
One of the many perks of living in Milford is that it's only a two hour train ride to New York City. There are tons of things to do in New York: shopping, sightseeing and eating. Often, students will post pictures from a day in the city with their friends but where do they go?
Maxfield Chang goes to New York once every three months either with family or friends.  When Chang is in the city with family, he is "probably shopping" and when he's with friends, "we are exploring the city.
Mackenzie Coughlin, a senior, goes to New York at least four or five times a month. According to Coughlin, "I love going to shows and concerts in the city and the best thing to do in the city is eat." Although, her trips aren't limited to the city. Coughlin's favorite pizza place is, "Gotham Pizza in the East Village".
Catie Stiffler, goes to New York often because, "since New York is so close, I like to utilize the train." Occasionally Stiffler will go on a Sunday to Hillsong Church. Stiffler enjoys going to big events in the city. Stiffler, a yoga enthusiast, went to New York with some of her friends to The Summer Solstice International Yoga Day in Times Square (Pictured Below).
"No matter how old I get, I feel like New York will always be this extravagant, huge place that I will love forever" says senior, Brianna Laggis. Laggis visits the city at least five times a year, whether that be going to church or just walking around. Laggis goes with her closest friends or family and, "Around this time of the year, it's a fun place to go and see the tree, shop and ice skate."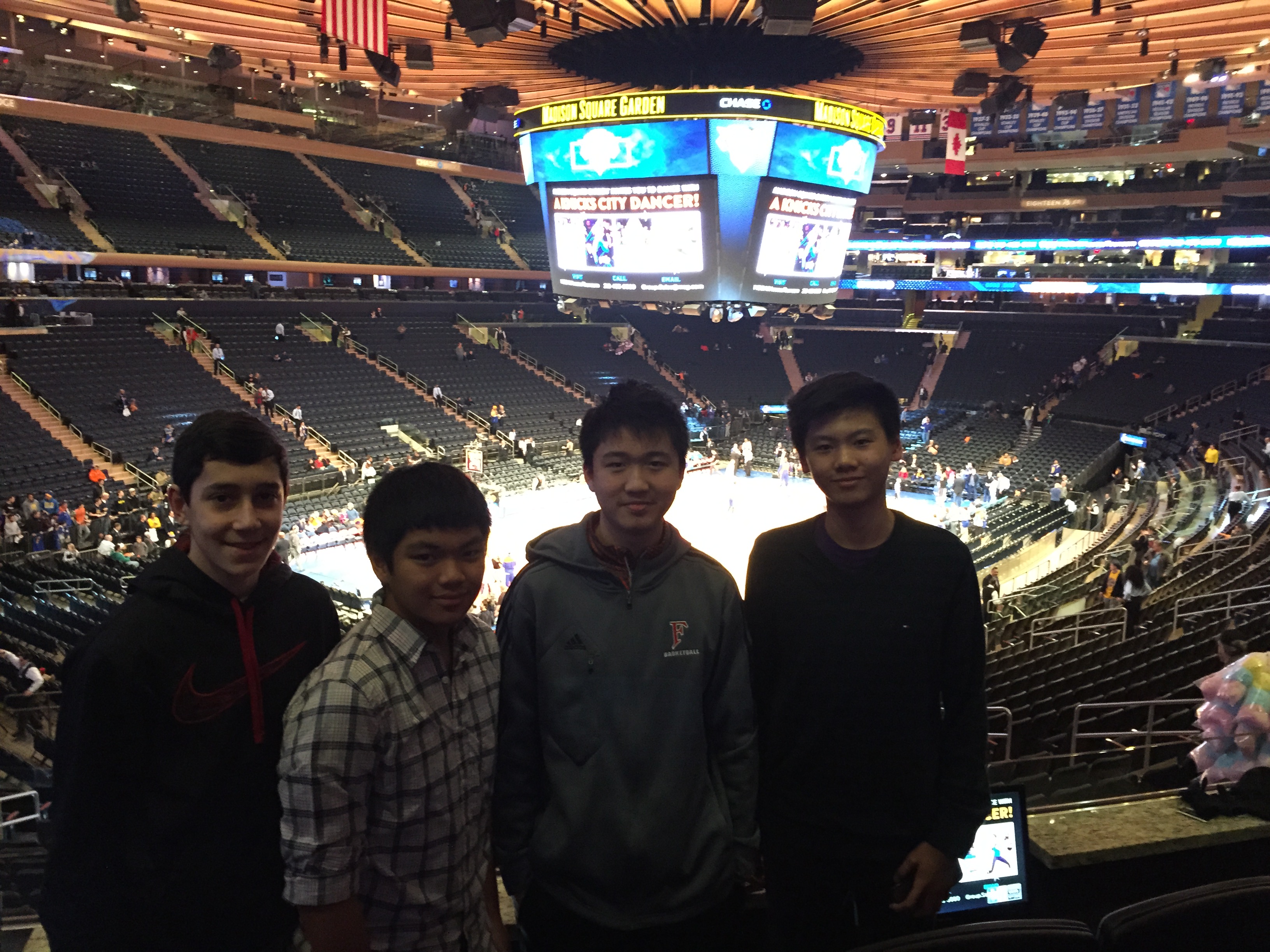 Featured Photo Caption :
The collage of pictures, courtesy of Catie Stiffler, are of Stiffler and her friends participating in International Yoga Day in New York on June 20th, 2017.  
Second Photo Caption :
First picture, courtesy of Maxfield Chang, shows Chang and his friends at a New York Knicks vs. Brooklyn Nets basketball  game at Madison Square Garden in New York City.
Leave a Comment