Spring Sports Preview: Foran Boys' Lax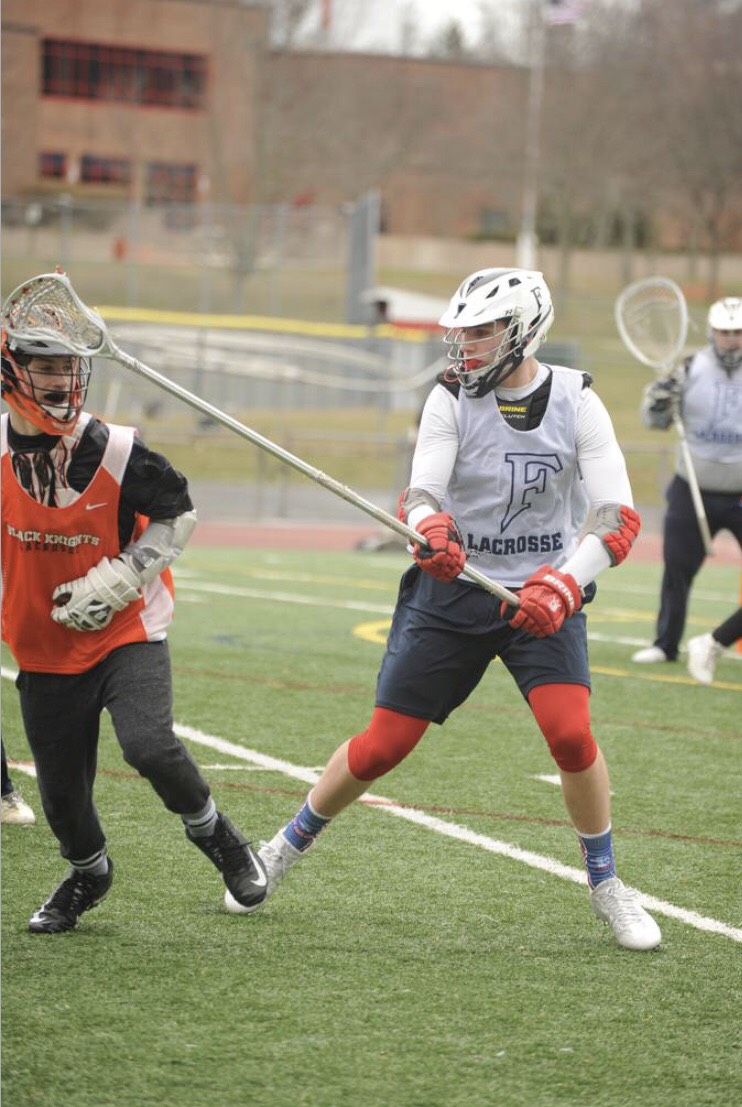 Bryan Habansky
Staff Writer
As the spring sport season approaches, many of Foran's teams are starting to prepare for the upcoming season including the boys lacrosse team. Coached by, Coach Adkins, who has been coaching for Foran for many years, is very invested in the sport for a while. His senior class means a lot to him, especially this season. "The seniors have been part of some successful teams in the past couple years. They have contributed to a culture of winning."
The team is more than excited for the upcoming season and what it will bring. With nine returning seniors, the lions have high hopes of making it to the state championship tournament. Due to the success of past years, they know what it takes to make it there.  
With the season beginning in March, the team has been preparing by lifting and conditioning during the off season to stay in shape. With their schedule set they are ready for action, and prepared for the tough games it entails.
Nick DeBiase, a returning senior who has been playing since he was a freshman, is hopeful for a good last season."I have high hopes for this season. We have a lot of returning seniors that have been playing together for four years now. I'm really excited to play this year. I just want to get back out there will all my friends." In addition DeBiase said, "I just like to go out there and get active with my friends. Lacrosse has taught me to be disciplined and to have fun"  
The boys on the team take away more than just skills from being apart of the team, but they learn many life lessons including teamwork and dedication thanks to the coaching staff and teammates.
States always has difficult games, but the boys believe they could do better after coming from a good season last year. Last year, the team had a good record which led them into states. Although they didn't make it as far as they hoped, the boys and coaching staff know what they need to improve on.
Zac Cleary, also a senior, has been involved with lacrosse since he was in eighth grade. Clearly is hoping for another states appearance this season. "We are hoping to go far in states this year. With all the talent on the team this year I think we can go far. Our schedule is pretty challenging this year, but with tons of practice I believe that we will be able to survive the season and make it to states and do good while there."
This year with a more difficult schedule, it will be much harder to make states. However, they are working harder than ever to make it happen and not give up. They know it will be difficult after losing many valuable seniors last year who had high stats during the season, but the coaches have high hopes that the seniors this year will step up and do their best to fill the positions and make the team even better. Once the 2018 class graduates, the lacrosse team is going to have some big shoes to fill.
Leave a Comment