Abby Licata
Staff Writer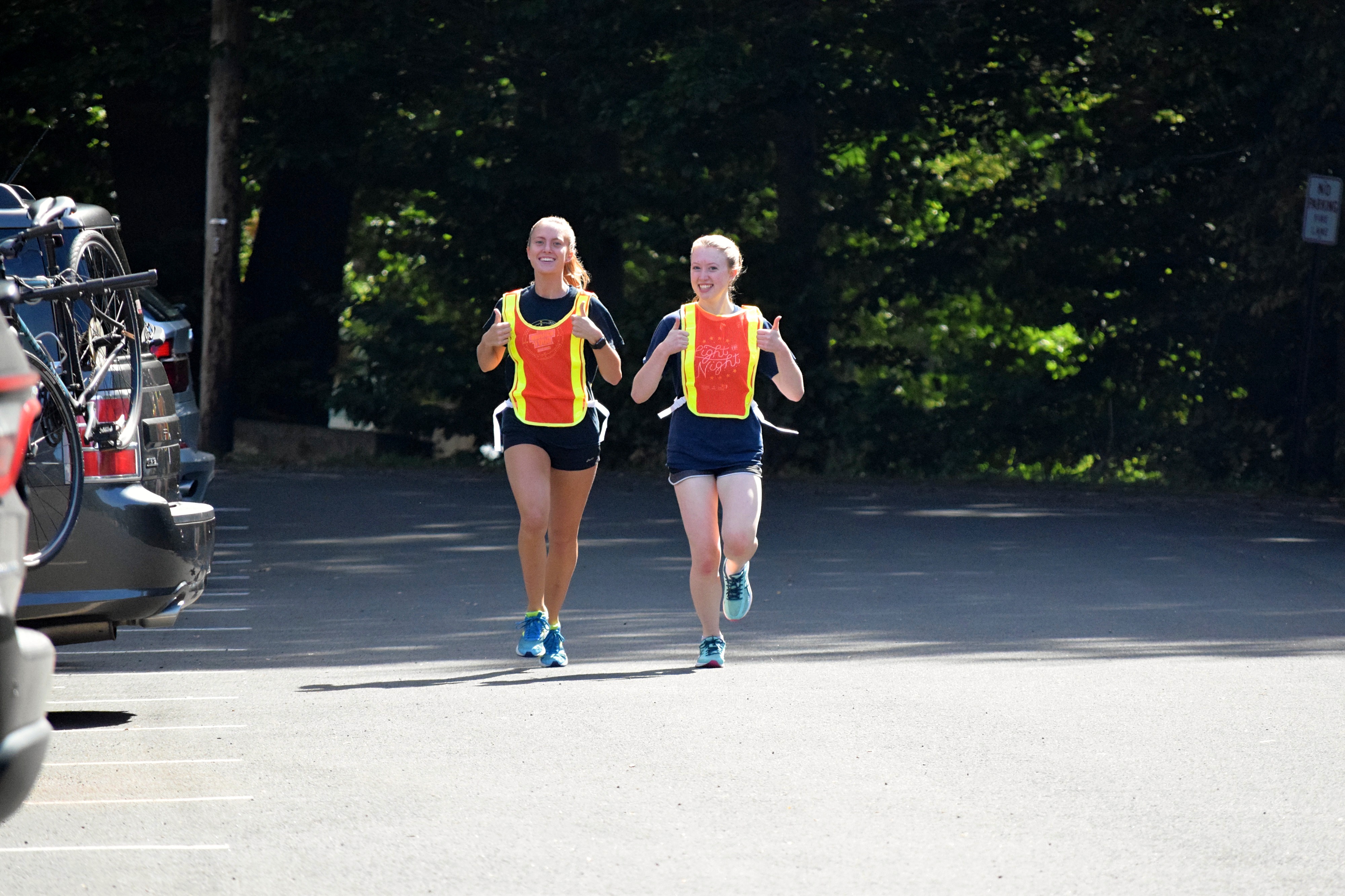 As fall rolls in, Foran High School's fall sports begin. Foran High School's girls cross country team meets after school and runs on campus and off campus. During late August to late October the girls cross country team runs as far as Gulf Beach, and as close as Foran High School during practice. In order to succeed during the season, cross country girls put in hard work almost every day of the week.
Cross country is not just a sport, it is a family. Mrs. Ramsey, cross country coach of six years, stated, "My favorite part about coaching cross country is the family feeling, how we all support each other, an important characteristic of the sport."
Captain Maggie Cummings says, "how supportive the team is and even people on other teams are." She explains how people from different teams cheer each other on throughout the course. Sophomore Iris Chen states, "My favorite thing about the team is watching each and everyone improve as the season goes by. I really enjoy the support the cross country team has for one another."
Cross country is great exercise to start the school year. More people are starting to join cross country in the fall, as it is gaining many freshman. The question is, why join? Cummings states, "I joined cross country because it's just running. I am terrible at other sports."
Chen began cross country because, "I enjoyed running in middle school. When I saw that the high school had a sports team for distance runners, I knew I wanted to join and be with people that share the same interests."
Ramsey states, "I had been the boys track coach for a long time and I was excited to work with girls."
Meets take place throughout Connecticut at a school or a park.
"My favorite race is the home meet at Eisenhower Park in Milford," says Cummings. "I am very comfortable in that environment. I don't usually have a favorite race because you never know the circumstances. I don't know my performance until the end of the race."