Swimming With Purpose: Lion Heart Fundraiser
Isabella McPadden
Staff Writer
Girls, keep the donations going, and those laps. The Girls Foran High School swim and dive team is hosting a lapathon on October 13 at Foran High School to support breast cancer research by swimming and raising money.
This year, the event will have two other teams on the Foran pool deck, which is a change from previous years. The Girls' Swim and Dive teams of Jonathan Law High School and Lauralton High School will also be present at the lapathon. The girls enjoy swimming in different sessions, and eating breakfast foods and snacks donated by each team.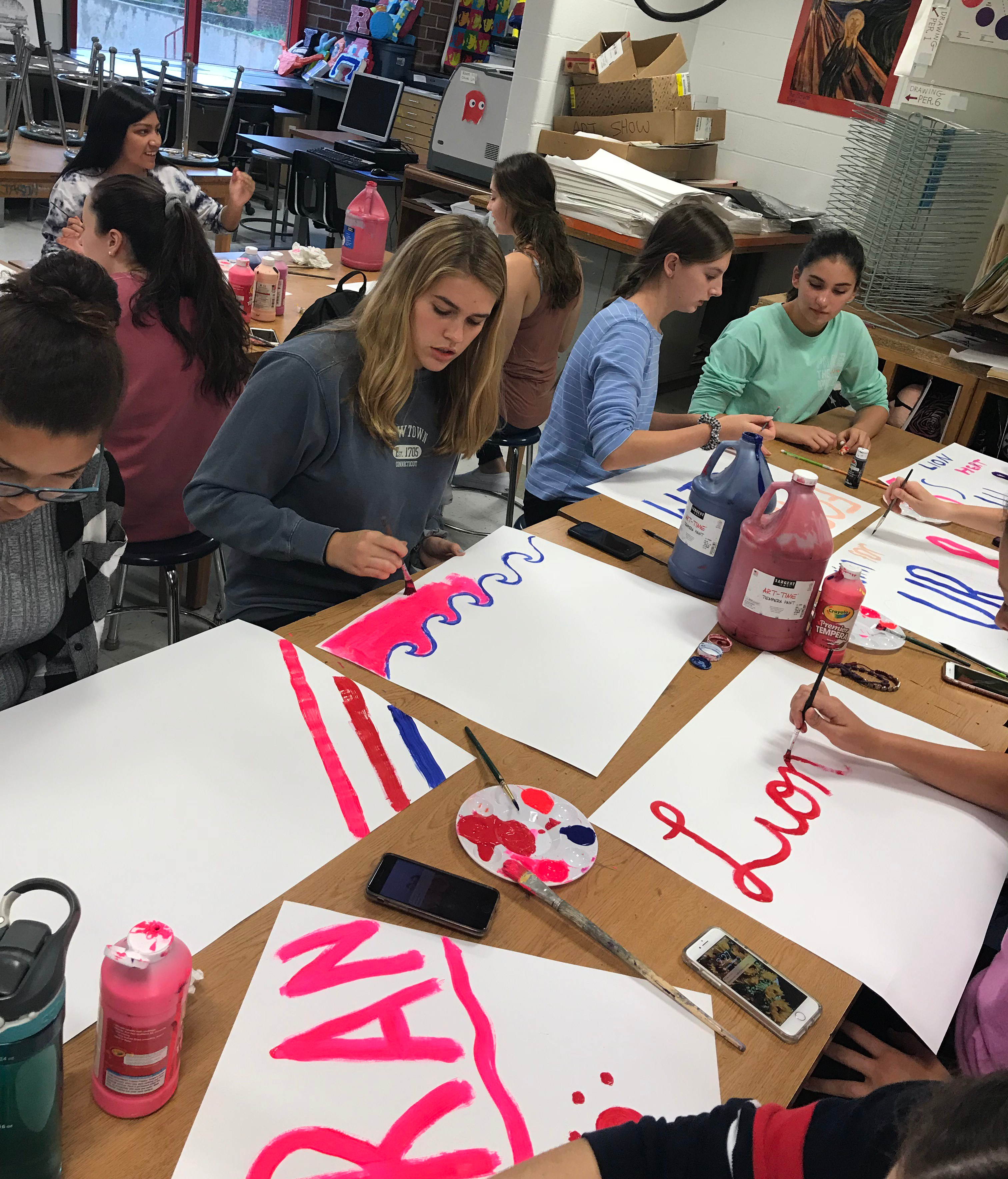 Sophomore swimmer Jillian Goldbeck will be contributing to the Lion Heart organization to support breast cancer research for her second season on the Foran girls swim and dive team. She says, "I'm most excited to spend quality time with my team and just have fun doing what we love for a great cause. I love swimming and fundraising in honor of my grandmother who passed away to breast cancer. While doing the fundraiser, I just love feeling that she would be proud of everything I have accomplished within swim."
October is breast cancer awareness month. Help out and join  the swim team to provide support to this important cause.
Leave a Comment