Student Led Clubs Inspire Students
Jessica Wolfe
Staff Writer
From Mathletes to Model UN, Joseph A Foran has a lot of clubs. Each year students are welcomed to sign up for clubs at the annual club fair held in the cafeteria. Along with being able to sign up for clubs, students are welcome to present and start new clubs with hard work and dedication.
In the recent years, Foran welcomes new clubs like The Helping Paws Club, Sign Language Club, Bracelets for a Cause and many more. These clubs were presented and approved by administration and are now up and running clubs here at Foran.
Student led clubs are interesting and up to date to what the students like. This will bring in new students participating in clubs and more students being more involved.
Giving the students the opportunity to create and run clubs allows both them and the members of the club to interact with the school community in a way they enjoy. Students will also be able to get community service hours and interact with the community outside of school.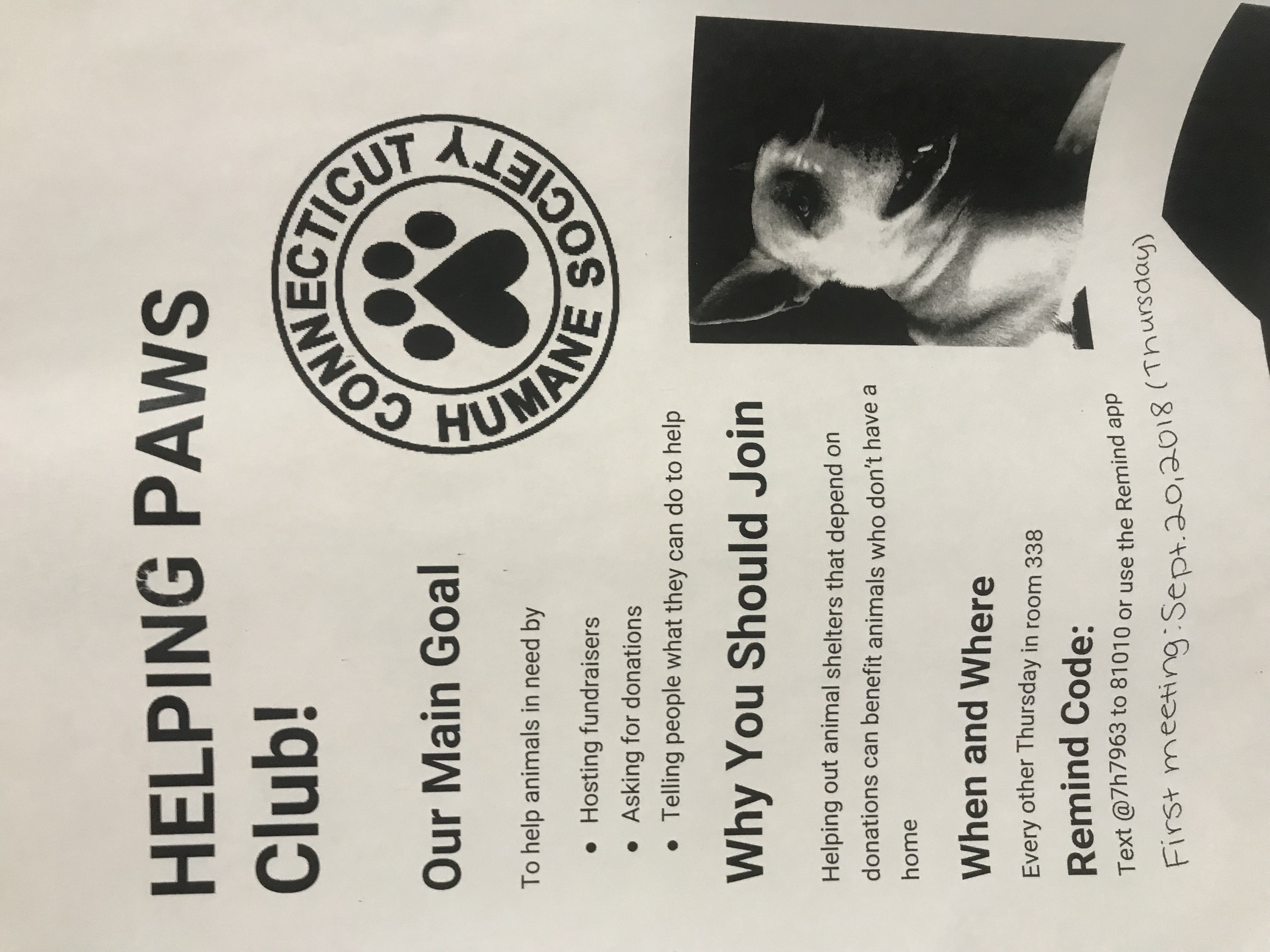 A new club called The Helping Paws Club, was founded by sophomore student Isabella Salvador. Salvador realized there were no clubs for animal lovers and she wanted to change that.
"For as long as I can remember, I love being around animals and having them with me in general. This made me realized that I want to be a veterinarian in the future. Once I realized that there weren't many opportunities for animal lovers at Foran, I decided that I wanted to take the extra step and create a club," says Salvador.
Leave a Comment